Interest in traveling to Seattle has dipped slightly despite the start of recreational cannabis sales earlier this month, according to a new study.
The travel website Hopper analyzed billions of online search queries from consumers looking to book trips.
It found that searches for travel to Seattle fell about 2% in the week after the first recreational stores opened in the state vs. the same period a year earlier. Retail sales kicked off in Washington on July 8, and some observers expected a flood of cannabis-seeking tourists from nearby states and Canada.
By comparison, Hopper said that Denver has averaged a 19% increase in travel interest since Jan. 1, when recreational sales began in Colorado.
The study only examines general travel inquiries – not actual bookings. And it doesn't break down why travelers are interested in a particular location.
So it's unclear how many tourists have actually visited either state mainly to purchase marijuana.
But it does offer a peek at how recreational cannabis is – or isn't – affecting overall travel.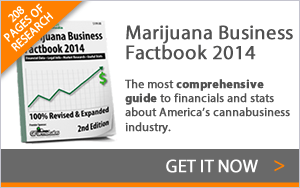 Hopper speculated that some marijuana tourists have avoided Seattle because of its well-publicized shortage of cannabis and the fact that very few stores have opened in the city.
It also said that the price of recreational marijuana is $5 to $10 higher in Washington State than in Colorado. Additionally, average airfares to Denver are significantly cheaper than those to Seattle.
Hopper said that interest in travel to Portland, Oregon, has risen by 6%, which "suggests Washington's sluggish performance is not due to a general decline in travel interest to the Northwest."