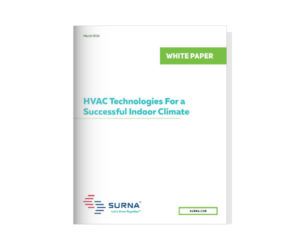 You have more HVAC choices than you may think. There are a number of HVAC technologies available, from hydronic cooling, to complex DX with integrated dehumidification, and beyond. So how do you make the right decision for your grow?
The truth is, there are a number of technologies that can successfully manage the climate in an indoor facility. The trick is understanding the pros and cons of each and working with a mechanical design partner who can clearly articulate them to help you make an informed decision. We've created a white paper, HVAC Technologies For a Successful Indoor Climate, to help you get started.
If you are selecting an HVAC system for your CEA grow, keep this free guide handy. After just a 10-minute read, you'll have a better understanding of the differences between some of the major system technologies including:
Split DX with standalone dehumidification
Packaged units
2-pipe chilled water systems
4-pipe chilled water systems
Complex DX with integrated dehumidification via hot gas reheat
Modulating hot gas reheat
Learn more about finding a curated cultivation environment solution at surna.com.