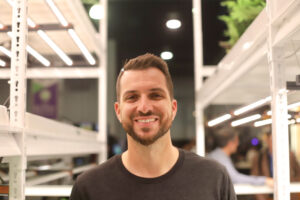 Michael Williamson
Director of Cultivation
Instagram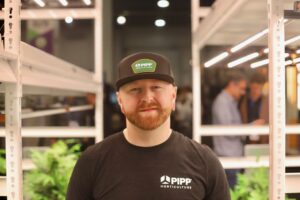 Anders Peterson
Cannabis Operations Specialist
Instagram

Pipp Horticulture's cultivation experts discuss the evolution of indoor vertical cannabis farms. From the early adoption of multi-tier nurseries by legacy growers, to the cutting-edge vertical farms of today, attendees will gain valuable insights into the progression of vertical farming equipment and designs and what our predictions for the future are. If you are operating a vertical farm or planning a new cultivation facility, this is a webinar that you cannot afford to miss.
Serving as the Director of Cultivation for Pipp Horticulture, Michael Williamson is a legacy licensed cannabis owner operator and early pioneer in vertical farming. To date, Michael has operated and consulted on over 7 million sq. ft. of indoor, greenhouse, and outdoor cultivation facilities in the United States, Canada, Colombia, Australia Portugal, and Switzerland. Michael has 35,000+ hours in cultivation and dispensary operations which includes over 3,000 compliant cannabis harvests. Michael is GAP certified from Cornell University and an advocate for LEAN Farming and Manufacturing practices. As Director of Cultivation, Michael fuses his development knowledge and operation experience to provide support and strategy for Pipp's engineering and sales teams as well as existing and emerging client operators.
Anders is a leader in indoor CEA facility design and operation utilizing the latest technology, data, and precision agriculture techniques. With an academic background in cell and molecular biology, his passion is to better understand the interactions between plant genetics and the environment to optimize plant performance and product quality. In his role at Pipp Horticulture, he works directly with cultivators to develop custom systems and solutions that meet each business's unique financial and performance goals.
Join us on Thursday, February 23rd at 11am PST!