A prospective medical marijuana company in Canada has purchased a 300,000-square-foot facility for roughly $13 million U.S. dollars.
Canadian Cannabis Corporation purchased the enormous warehouse in the town of Brampton, Ontario, under a one-year term mortgage, according to a press release.
The facility, when fully built up, has a maximum cultivation space of 600,000 square feet, the firm said. Canadian Cannabis Company purchased the property for $13.9 million Canadian dollars, which equates to roughly $13 million U.S. dollars.
The publicly traded company has applied for a cultivation license with Health Canada, however the license has not yet been granted.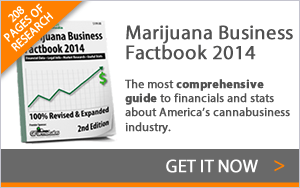 The Canadian government requires a site inspection before it issues a license, so prospective cultivation companies must secure a building before they have a permit. Most do not take that step until they have received a tentative green light from the government.
Benjamin Ward, the company's President and CEO, said the company is in "advanced stages of the licensing process" with the government. Ward said the facility is the ideal structure for "a large-scale medical marijuana production plant."
Still, there are significant risks involved, as there's no guarantee the company will get a license.
Currently, Health Canada has only approved 13 businesses to produce and sell medical cannabis. Officials have said that as many as 858 applications are under review, but have given no timeline for when more companies will be approved.