Liquor control departments serve as the regulatory authority for medical marijuana programs in several states. In Utah, a lawmaker is taking that idea a big step further, suggesting that liquor stores themselves actually distribute CBD products.
Republican State Sen. Steve Urquhart has floated the idea of having Utah's state-regulated liquor stores sell CBD extracts to registered patients. He pitched it has an alternative to other proposals that would route distribution through pharmacies, which are subject to federal oversight.
"Right now, [the] DEA seems pretty hands-off on CBD oil, but nothing guarantees they're going to remain that way," Urquhart told the Salt Lake Tribune.
Utah legalized the use of certain high-CBD cannabis extracts for medical treatment earlier this year. But the law doesn't allow the production or sale of the products, so it's unclear how patients are actually supposed to get the drug.
Lawmakers are now weighing potential solutions to the problem.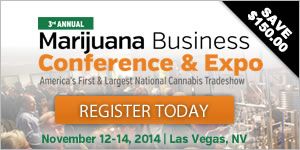 Allowing liquor stores to sell CBD products would be a first for the industry. No other state allows any type of medical marijuana product to be distributed in that fashion.
It would also likely be a highly controversial move, as many cannabis professionals are already concerned about the possibility of alcohol-related companies entering the industry.