By Omar Sacirbey
Vermont's small medical marijuana industry could see its patient count more than double after the state added chronic pain to the list of conditions treatable with MMJ.
As a result, cannabis businesses are now weighing how best to ramp up production to meet the increased demand.
In addition to chronic pain, a new law – signed by Gov. Peter Shumlin on June 6 – adds glaucoma as well as hospice care patients to the list of qualifying conditions for medical cannabis. The state has three MMJ license holders operating four dispensaries and four cultivation sites.
"We are definitely expecting an increase in patients," said Shane Lynn, who owns two dispensaries and cultivation sites in Vermont serving nearly 1,500 patients – or more than half the state's patients.
He consulted with dispensary owners in Maine, where chronic pain already is on the list of qualifying conditions for medical cannabis. They told him he could expect patient numbers to double or triple.
In other states where MMJ can be used for chronic pain, the total patient counts can eventually hit 1.5%-2% of the state's population. In Vermont, where some 626,000 people live, that would amount to about 9,400-12,500 patients.
As of the end of April, Vermont counted 2,762 registered medical cannabis patients, including about 300 patients who grow their own medical cannabis or have a caregiver do so for them. Vermont's patient count is lower than most states, both in terms of sheer numbers and the average per capita.
Other Changes in New Law
In addition to the three conditions, the new law makes other changes that should boost dispensary sales. Among other things, it:
Reduces to three months from six the "bona fide" relationship necessary before a health care professional can issue an MMJ certification for a patient
Creates exceptions to the three-month requirement in certain cases, such as when a patient is in hospice care
The law also requires labeling and child-resistant packaging for edibles sold at dispensaries, and allows the transport and transfer of marijuana to research institutions.
The medical cannabis law was one piece of good news for Vermont's cannabis industry. In May, lawmakers in the state House of Representatives killed a bill that would have legalized recreational cannabis.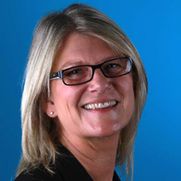 Alex Ford – executive director of Grassroots Vermont – said the additional MMJ conditions are "huge" for her business. "We are elated that we've got some kind of expansion," added Ford, owner of a dispensary and a cultivation site in Brandon, in western Vermont.
Ford – who is also a partner in iAnthus Capital Management, which operates marijuana businesses in New Mexico and other states – said her forecasters predicted the addition of chronic pain to the qualifying conditions list would make about 24,000 Vermonters eligible for MMJ cards – although not all would register for medical cannabis.
Jeffrey Wallin, director of the Vermont Crime Information Center, which manages the state's medical cannabis patient registry, is also expecting an MMJ patient increase. But he said predicting the increase is impossible.
"It's ultimately up to the doctors, because they're the ones registering patients," Wallin said.
According to the Marijuana Business Factbook 2016, Vermont's MMJ sales through dispensaries are expected to total $6 million-$10 million this year. That's up from an estimated $5 million-$7 million in 2015.
Meeting New Demand
For Ford, the expansion of the conditions list couldn't come soon enough. After opening in one of the most rural regions in a very rural state, Grassroots' patient count stood at 310 as of early June.
"We went into a very limited patient pocket, but we knew that the program would grow," Ford said.
Before the market did grow, however, Grassroots had to cut production, and through early June was operating only one of its four growing pods.
Now Ford is wondering how much she should increase production. She doesn't want to produce too much and be stuck with old inventory. But she also doesn't want to be caught with too little product.
"We're still figuring out the best strategy," said Ford, who has twice tried – but failed – to win regulatory approval to move her dispensary to the state's more populous northern region. She said she will keep tabs on state patient figures, and ramp up production accordingly.
Lynn – who owns Burlington-based Champlain Valley Dispensary and Brattleboro-based Southern Wellness dispensary – agreed it is tricky to predict how much more cannabis to grow.
"We have to make a conscious effort to increase production and the yields going forward to meet the demand," said Lynn, who operates cultivation sites in South Burlington and Milton, north of Burlington. "Even if we grew too much, it would be nice to have some inventory in stock."
Omar Sacirbey can be reached at omars@mjbizdaily.com