Vermont lawmakers passed a medical marijuana bill this week that increases the potential patient pool for dispensaries, boosts inventory limits and green-lights a study on legalizing and taxing cannabis.
The measure must now be signed by Gov. Peter Shumlin, who this week praised the idea of studying legalized marijuana in an unrelated press conference.
The measure would help further boost Vermont's medical marijuana industry, which has expanded rapidly over the last year. Vermont's original medical marijuana law only allows 1,000 patients to buy from dispensaries. The new bill eliminates that cap.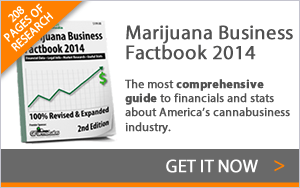 It also expands the amount of inventory for each of the state's four dispensaries. Previously, dispensaries were limited to 28 mature plants, 98 immature plants and up to 28 ounces of marijuana on hand at any time. The new bill increases the limit and allows dispensaries with more than 14 patients to have four mature plants, 14 immature plants and six ounces of marijuana per patient.
The bill also allows home delivery of cannabis under strict state supervision.
Lawmakers balked at expanding the program by two dispensaries and adding post-traumatic stress disorder to the list of qualifying conditions; both of which were originally included in the bill.
If Shumlin signs the bill into law, his office will also oversee a study on the taxation benefits of legalizing marijuana. There is no timeline for the study, though Shumlin said "it does make sense" to study legalized marijuana.
"Colorado and Washington state. thankfully, have gone before any other state trying to figure out what legalization means," Shumlin said.