Recent tests of medical marijuana obtained from dispensaries in Washington State found that some strains are not what they purport to be in name, chemical content or genetics.
Jessica Tonani, a Seattle biotech executive and medical marijuana patient, teamed up with a local cannabis testing facility to analyze 22 samples of the popular strain called Harlequin, which is said to have low THC and high CBD content. Tonani found that five of the samples were high in THC and had virtually no CBD.
The other samples varied greatly in THC, she found.
Dr. Michelle Sexton of PhytaLAB, who is an adviser to the state's Liquor Control Board, said inconsistencies are extremely common in the state's unregulated medical marijuana industry.
Lab owners and policymakers believe that the inconsistencies will be eliminated by the state's recreational market, since rules will require mandatory testing. But developing regulations and standards for cannabis testing is a complicated task, and it's unclear how it will all play out.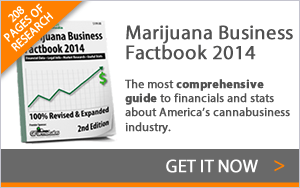 Cannabis experts blamed the inconsistencies on several factors, including the genetics and age of the plants. Human error could have also played a factor, they said, as could have mislabeling and fraudulent marketing.
Dispensary owner John Davis said he spot tests his cannabis before it is sold, but that policy is not followed by all medical marijuana dispensaries there.