Recreational marijuana customers in Washington State will have to complete their purchases in a store, not online.
This week the state's Liquor Control Board proposed changes to the state's recreational marijuana law which would prohibit the retail sale of marijuana over the internet and prohibit marijuana home delivery. Not one member objected to the proposed changes, which will likely be approved at a later meeting.
Home delivery is currently a common practice with in Washington State's medical marijuana industry. The online dispensary finder WeedMaps.com shows at least 15 medical marijuana delivery businesses in the greater Seattle area alone.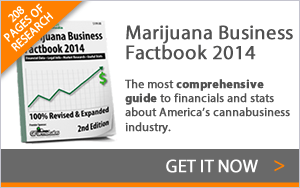 At least one member of the Liquor Control Board, Chris Marr, said that the popularity of marijuana delivery within the state's medical marijuana industry swayed the group toward proposing the ban. The Liquor Control Board does not want the recreational industry to follow that trend, Marr said.
Marijuana delivery services have traditionally flourished in under-regulated markets such as California, however entrepreneurs in regulated states have also attempted to sidestep laws with creative business models. In 2013, Colorado Springs police shut down the company Billygoatgreen MMJ which offered a delivery-for-donations service.
Delivery services are illegal in Colorado, which requires customers to purchase cannabis in store. The laws ensure that all customers show identification proving they are over 21.