Tourism groups in Washington State are taking a cautious approach to cannabis tourism, but some private entrepreneurs are diving in.
Jacob Schmidt, a spokesman for the USA Regional Tourism Office in Vancouver, Washington, said some tour companies are staying away from cannabis because the industry has no "concrete data or measurable benchmarks" as to the profitability of cannabis tourism.
David Blandford, a representative for the tourism group Visit Seattle, said the group does not have a marijuana concept for its 2014 marketing plan. Blandford echoed Schmidt's assessment that the tourism industry needs to study cannabis before enacting a business plan.
"I think a year from now we might have a better idea about first of all whether there is product and second whether there is a market that is interested and wants to come here," he said.
Other private entrepreneurs, however, are launching their own businesses.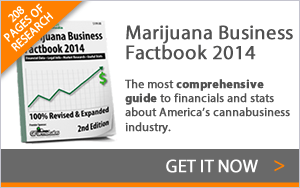 Tom Lauerman, a medical marijuana grower in southern Washington, is opening his farm up to tourists who want to learn about cannabis cultivation. Lauerman has partnered with the Seattle-based cannabis travel company Kush Tourism to promote a $75 walk-through of his two greenhouses and organic vegetable fields.
Michael Gordon, the founder of Kush Tourism, said the company will also provide tours of a glass blowing studio and a concentrates lab.