Washington State has its first licensed marijuana testing lab.
The state's Liquor Control Board this week gave authorization to Analytical 360, which owns a 22,000-square-foot laboratory in Yakima. The lab can open for business this coming Monday.
The company has been testing marijuana from the state's medical growers since 2011, and it currently has 13 employees. It operates a lab in Seattle and is actively seeking a permit for that facility as well.
Testing labs have played an important role in Colorado's recreational marijuana economy, and will likely be of similar importance in Washington. The Liquor Control Board said several other testing companies are actively seeking certification.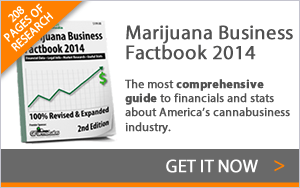 Washington's regulations on recreational marijuana require batches of flowers, concentrates and edibles to be regularly tested, which could create a booming business for laboratories.
So far, the liquor board has awarded 40 licenses for marijuana cultivation and processing. It has yet to distribute licenses for retail shops.