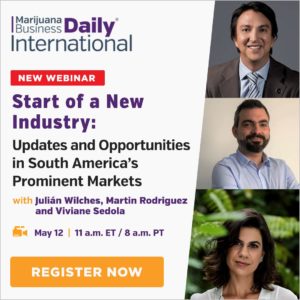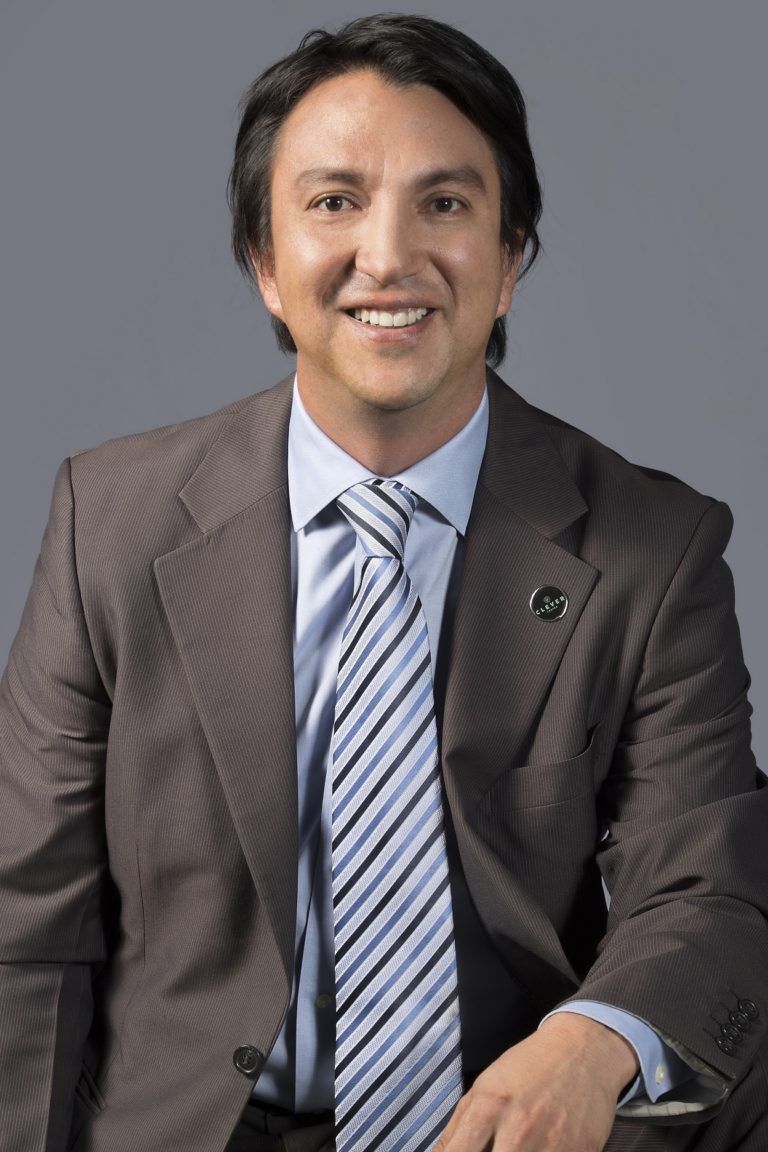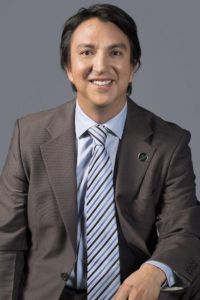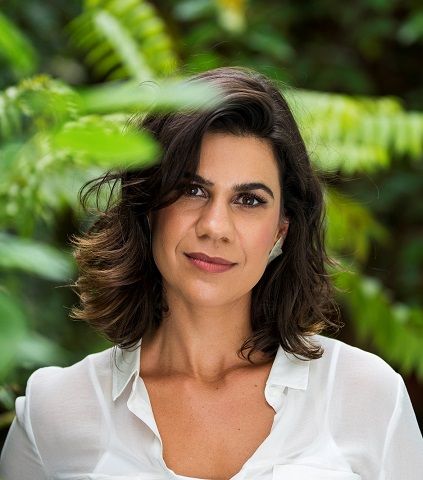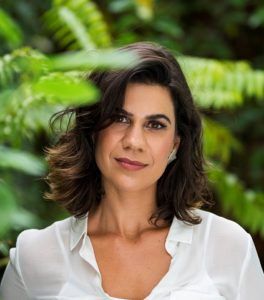 Each South American country is in different stages of cannabis legalization and regulation, leaving ample room for market development and investment opportunities.
MJBizDaily's International Analyst, Alfredo Pascual and a panel of experts take a deeper look at some of the region's most prominent markets: Colombia, Brazil and Uruguay.
Julián Wilches, Chief Regulatory Officer & Co-Founder, Clever Leaves, Martín Rodríguez, Executive Director, Institute of Cannabis Regulation and Control, and Viviane Sedola, Founder & CEO, Dr. Cannabis discuss:
How COVID-19 is affecting the South American cannabis industry.
The current situation in Uruguay since legalization.
Why cannabis producers and investors should be paying attention to Brazil.
The recent milestones achieved in Colombia.
This webinar is for producers, investors, individuals and businesses looking for opportunities to export, expand or partner with companies in South American cannabis markets.
This webinar is in Spanish. There will be an English script available soon. Please fill out the form below for access. 
Speaker: Julián Wilches, Chief Regulatory Officer & Co-Founder, Clever Leaves
Julián has held leadership positions and great responsibility with proven results in both public and private sectors. He is highly experienced in drug policy, international cooperation and inter-agency coordination. Since January 2018 Julián has been the Clever Leaves' Chief Regulatory Officer. In this position he is in charge of structuring and maintaining the company's relationship strategies and policies with different stakeholders of interest, including governments, regulators and communities.
Julián acted as Director of Drug Policy for the Colombian Ministry of Justice and Law (2011-2014) and was Advisor on the Presidential Programme against Illicit Crops (2005-2007). He was also the Deputy Director of Interinstitutional Articulation at the Attorney General's Office (June 2014-Dec 2015). Julián has been also a Consultant and Advisor to the Ministry of Culture (2003-2005), the Colombian Institute for Rural Development – Incoder, the "Coordination of the Culture of Law" Project – NSIC (2007-2008), among others.
Julián has a Major in Political Science from Los Andes University (Bogotá, Colombia) and a master's in journalism from Alcalá de Henares University (Madrid, Spain).
Speaker: Martín Rodríguez, Executive Director, Institute of Cannabis Regulation and Control – IRCCA
Martín Rodríguez Araújo (Uruguay, 1978), has a degree in Political Science from the University of the Republic of Uruguay. Since joining the Public Administration in 2008, he has held various technical and managerial positions at the Ministry of Public Health and the Ministry of Social Development. He has been the Executive Director of the Institute of Cannabis Regulation and Control – IRCCA since 2016.
Speaker: Viviane Sedola, Founder & CEO, Dr. Cannabis
Viviane Sedola is the female cannabis leader in Brazil, founder and CEO of Dr. Cannabis, launched in early 2018. She is leading the digital marketplace focused on making legal medical cannabis treatment more accessible and generating data insights from a collaborative community of doctors and patients in Latin America.
The company is helping shape the local medical cannabis market in Brazil. Viviane is actively engaged in using her influence to work with key national media outlets and needed political liaisons to reduce friction and bureaucracy with local regulators. In late 2019, she was awarded Female 50 by High Times magazine as one of the 50 most influential women in the cannabis space, being the only Latin American woman.
Moderator: Alfredo Pascual, International Analyst, Marijuana Business Daily
Based in Germany, Alfredo specializes in international cannabis markets and regulations, drawing upon his extensive academic background in business and public policy. Previously, he founded Transnational Cannabis, a consultancy firm that focused on cannabis regulatory frameworks in Europe and Latin America. Before that, he did business development for ICC Labs with a primary focus on developing expansion opportunities internationally.
Fill Out the Form Below to Access the Webinar Video »