By Chris Walsh
California lawmakers will have another chance to fix the state's broken medical marijuana industry after years of dragging their feet on the issue.
Earlier this week, we wrote about a bill introduced recently that would regulate medical marijuana businesses on the state level and tighten restrictions on doctors who recommend MMJ to patients.
What's particularly notable is that the measure has the full support of the League of California Cities and the California Police Chiefs Organization, two groups that have vehemently opposed such legislation in the past for fears it would legitimize the industry. The bill, SB 1262, is essentially their counter-proposal to another regulatory measure supported by many in the cannabis industry that was held over from last year.
So here we have two very different bills on the table – one backed by many medical marijuana professionals and advocates, and another that has the support of many city and law enforcement officials.
The important aspect of this is that major stakeholders now all agree on the need to regulate the state's medical marijuana businesses. A regulatory framework will help stabilize California's chaotic industry and – as we've seen in Colorado – could help smooth the transition to recreational sales if the state goes in that direction down the road.
But a tough challenge lies ahead: Major player will need to find some more common ground for regulations to become a reality. Neither side is going to get exactly what it wants, and regulations will never materialize if everyone waits for the perfect bill.
The cannabis industry and advocacy groups had a muted reaction to SB 1262, saying they are pleased to see support for regulations from two groups that opposed such efforts in the past but taking issue with the details.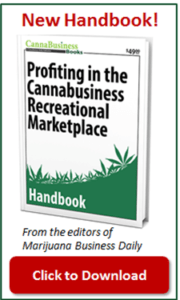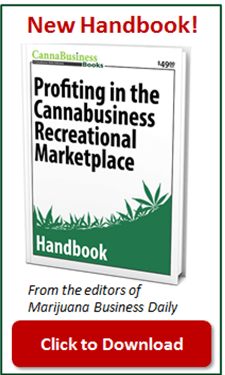 The National Organization for the Reform of Marijuana Laws (NORML), for instance, has said it will try to kill the bill unless certain language tied to restrictions on doctors is removed.
Industry professionals also are skeptical, saying the provisions on doctors are onerous and that the measure is simply an attempt to head off legalization of recreational cannabis. Others are concerned with provisions that would essentially ban popular marijuana concentrates (including dabs), put enforcement in the hands of local officials and route licenses through the state's health department.
"We're skeptical because it was basically written by the police chiefs," said Sean Donahoe, deputy director of the California Cannabis Industry Association. "But in general, it's just extremely weak. It doesn't have a lot of details. There's not a lot in there in terms of the registrant process and categories of licenses…and the cultivation rules are a little bit unclear."
The measure would force dispensaries and cultivation sites to obtain state and local licenses to operate, though it would uphold regulations individual cities and counties have enacted on the industry. These businesses would have to meet security requirements, track inventory closely and adhere to other rules.
The bill, introduced by state Sen. Lou Correa (D-Santa Ana), would also tighten restrictions on MMJ doctors, requiring them to complete a certification course, provide specific consumption instructions to patients and issue reports to the state if they make more than 100 recommendations a year.
Many industry leaders and advocates support the other measure – Assembly Bill 604, introduced by Assemblyman Tom Ammiano (D-San Francisco) – which is more business-friendly and would place oversight in the Department of Alcoholic Beverage Control.
The state has been unable to push through any type of comprehensive regulations on the industry in large part because various stakeholders and groups often struggle to compromise, even among themselves.
While disagreement on the exact shape of regulations is expected, the divisions are particularly deep in California, the first state in the nation to legalize medical marijuana.
Still, there are promising signs on that end this time around. Some leading advocacy groups said they are ready to negotiate and craft a bill that is palatable to both sides. And the long-fractured cannabis industry has begun to unite, which will ensure it sends a consistent message. "The industry is much more organized this year than the year before," Donahoe said.
Almost every other medical marijuana state has managed to push through regulations on the industry, in one form or another. It's time for California to follow suit and get with the times.
Chris Walsh is editor of Marijuana Business Daily