This is the second in a two-part series. Last week, we highlighted states with the best chances of passing recreational marijuana legislation this year.
The fight to legalize recreational marijuana has jumped to the forefront of the national discourse as of late. But advocates in many states are still working to advance medical marijuana legislation as well.
Groups like the Marijuana Policy Project and Americans for Safe Access are helping fund and organize petition drives and lobbying efforts in multiple states that stand on the cusp of legalizing medical marijuana.
Will any of these states push forward with bills or initiatives this year? Here are three with a realistic shot at legalizing medical marijuana in 2014:
New York
The attention that marijuana advocates were winning in New York to advance the state's comprehensive Compassionate Care Act was hijacked two weeks ago when Gov. Cuomo unveiled his own program for distributing marijuana to patients. In the governor's plan, private enterprise is removed from the equation entirely; instead, 20 licensed hospitals can distribute marijuana, which would be purchased through channels overseen by the federal government. For anyone with knowledge of medical marijuana advocacy, Cuomo's plan is, at best, unrealistic.
But those who were quick to disparage Cuomo should take note: Advocates are hopeful that the governor's roundabout endorsement of medical marijuana could provide the political boost to get the Compassionate Care Act through the state's infamously treacherous legislature. Medical marijuana legislation has been passed four times in the state's lower house, the General Assembly.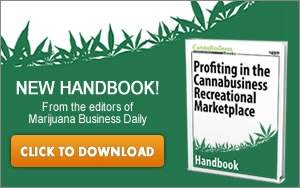 Each time, the state Senate has refused to even hold a hearing for the bill. The current bill's sponsors, Assemblyman Richard Gottfried and Sen. Diane Savino, are hopeful this will be the year for medical marijuana legalization in New York, and they point to a 2013 poll conducted by Siena College which said that 82 % of New Yorkers support medical marijuana.
Minnesota
Minnesota's Democratic Gov. Mark Dayton has played the part of a true politician with the local push to legalize medical marijuana, which has slowly simmered in the state for the last decade. Dayton recently told local advocates that he supports medical legalization, but only if pro-marijuana groups can convince sheriffs, prosecutors and other law enforcement groups to endorse it too. Like New York, Minnesota would legalize through its legislature, which by all accounts favors medical marijuana legalization.
Last May, lawmakers introduced identical bills to the House and the Senate on the final day of session, and the bills will carry over into the 2014 legislative session. They already have the maximum number of sponsors allowed – 35 in the House and five in the Senate. Polls show overwhelming support among Minnesotans: a January poll conducted by St. Cloud State University showed that 76% favored medical legalization. So legalizing will come down to winning Dayton's approval, which could prompt lawmakers to actually vote on the bill this year.
Florida
Advocates are cautiously optimistic about Florida, which would legalize medical marijuana with a ballot initiative rather than a legislative vote. The local advocacy group United for Care recently said it had collected 1.1 million signatures, far greater than the 683,189 needed to put the initiative in front of voters. Whether state officials validate enough signatures is yet to be seen, however they have apparently already OK'd 450,000 of them.
Even if the measure gets on the ballot, victory is hardly assured. Gov. Rick Scott opposes medical marijuana. And opponents, led by Attorney General Pam Bondi, are picking through the wording of the bill, arguing that voters could be tricked into approving the widespread use of medical marijuana. Bondi could sue to stall the initiative, as that tactic has worked in other states.
The good news: A 2013 poll conducted by Quinnipiac University found that 82% of Floridians support medical marijuana. .Advocates are hoping to legalize medical marijuana through an amendment to the state's constitution. Because they've chosen this route, they will need to gather a super majority of 60% on Election Day.