More than two dozen groups have officially expressed interest in applying for licenses to cultivate, process and distribute medical cannabis in Minnesota.
The state's health department said it received 29 letters of intent by Friday afternoon, the deadline for entrepreneurs to signal their initial interest in vying for a license.
Formal applications – along with a $20,000 non-refundable fee – for licenses are due by Oct. 3.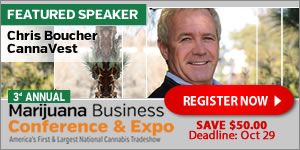 The health department did not disclose names or any other details of the groups that submitted letters of intent, saying it isn't obliged to do so under state law.
Minnesota's MMJ program is very restrictive; only non-smokeable forms of cannabis are allowed, and only a handful of debilitating conditions – such as AIDS, cancer and multiple sclerosis – qualify patients to obtain it.
The two manufacturers that are eventually chosen by the state will grow marijuana and then process it into pill or liquid form for patients. These two groups will be able to open a total of eight dispensaries around the state to distribute the medicine, with the first ones slated to open in July 2015.