Dispensaries in rural towns face a series of business challenges that shops in cities and other urban areas do not. From unfriendly small-town politics to zoning issues, regulatory obstacles have driven most of the business into cities.
But even when regulations are thin, rural shops often struggle due to small patient counts, a lack of grow space and other business obstacles that are endemic to operating in a smaller community.
So how do the successful rural dispensaries do it? Here are three tricks of the trade that can help these businesses thrive.
#1. Operate in Multiple Locations
Rural communities often lack the medical patient count to feed multiple dispensaries. And MMJ centers in resort towns face added difficulties, as local economies and population count are impacted by seasonal tourism.
To overcome a small local market size and the boom and bust of the seasons, business owners need to open multiple dispensary locations to capture more traffic.
Dave Niccum, general manager of Acme Healing Center, operates dispensaries in three rural Colorado towns: Crested Butte, Durango and Ridgeway. Niccum opened his first store in the ski town of Crested Butte in 2011, which is where his cultivation center is, and he was initially pleased with winter traffic. But Niccum soon realized that the town's dead months in May, June and the late fall created serious obstacles for his business. Crested Butte's regular population is just over 1,500, and there are two other dispensaries in town.
"The Crested Butte store couldn't support our grow," Niccum said. "Our patient count was less here and it was really difficult to predict how many people would come in with red cards."
To capture more business, Niccum opened the Durango store in mid-2012. Located in southwestern Colorado, Durango draws summertime traffic for its whitewater rafting and mountain biking. The town is larger — its population is close to 20,000 — however there are also five other dispensaries in town.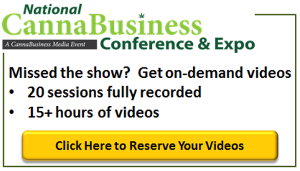 In the spring of 2013, Niccum opened his third store in Ridgeway. The town is the smallest of Acme's three locations — its 2010 population was just 924 people. But the town sits on a major transportation route. That shop, Niccum said, helps feed the business when the two other dispensaries are slow.
"It would be impossible to survive at our current standards with just one shop," Niccum said. "The little towns don't scare us anymore because we've developed this range with our business."
#2. Maintain an Urban Cultivation Center
Another major obstacle facing rural businesses is the lack of large cultivation space. While larger cities have multiple warehouses and industrial facilities that can be converted into cultivation space, in smaller towns these locations come at a premium. The lack of growing space can limit inventory and create higher prices.
But businesses in rural communities can keep prices low by maintaining a cultivation space in the urban areas.
Todd Carstens, owner of two Denver-based dispensaries called GreenWerkz, opened a dispensary in the mountain town of Glenwood Springs in 2010 (pictured above). Carstens said 10 other dispensaries were operating in the town, however prices were much higher than in Denver. Carstens said he immediately saw the opportunity. He said ounces sold for around $280 in Glenwood Springs. Currently, GreenWerkz sells ounces as low as $190.
"We decided to bring Denver prices to the mountains," Carstens said. "We run specials Monday, Wednesday and Friday on cheap ounces, and we get a huge response for those."
Carstens said he was able to offer the low prices by feeding the store from his large Denver-based cultivation center, instead of seeking cultivation space in the mountains. Twice a week, GreenWerkz sends a courier service from Denver up to the Glenwood Springs shop with a new shipment.
Carestens said that his Glenwood Springs shop is currently his most successful shop.
"We've become the most competitive group in the valley, and we have a nice product," he said. "The customers up there really ate it up because they were used to the higher prices."
#3. Use Moratoriums to Your Advantage

In some cases, moratoriums can actually be a huge competitive advantage.
Both Niccum and Carstens said their businesses are actually helped by moratoriums in western Colorado's largest town, Grand Junction, because patients there must travel to obtain their marijuana. Glenwood Springs is located on Interstate 70, between Grand Junction and Vail, which also maintains a moratorium on dispensaries. Carstens believes many of his customers are from the two towns. They patronize GreenWerkz on their way to and from Denver, he said.
"We get a lot from Grand Junction, and they keep us busy when the ski season is down," Carstens said. "It's their only option."
Similarly, Niccum's store in Ridgeway is located on the major transportation route between Grand Junction and southern Colorado.
"We're at a crossroads — they have to drive through Ridgeway if they're going to Durango," he said. "It's a great intersection."