Illinois received 369 applications from entrepreneurs seeking licenses to open medical marijuana businesses, according to a preliminary count released Wednesday afternoon.
That includes 158 applications to the Illinois Department of Agriculture for marijuana grow centers and 211 applications to the Department of Financial and Professional Regulation for dispensaries.
The totals are much higher than the number of available licenses, setting the stage for a highly competitive selection process. Illinois plans to award 21 permits for cultivation centers and 60 licenses for dispensaries, meaning most groups that submitted applications will fail to advance.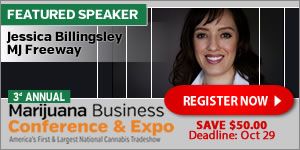 The names of the applicants are not subject to public scrutiny at this time and won't be released until all licenses are awarded later this year.
Businesses interested in licenses had a two-week window, from Sept. 8-22, to file an application with the state.
Illinois recently began allowing patients to register for the program.