Cannabis consulting has exploded in the past few years, giving entrepreneurs in need of business and operational help more options than ever.
But finding a quality consultant can be a challenge in its own right. As the marijuana industry has grown, it has attracted some under-qualified and questionable consultants eager to cash in on the green wave.
Some charge big bucks for relatively basic information, while others over-promise and under-deliver. A few are run by people who have run into legal issues or business challenges of their own in the past.
The pool of consultants is also extremely varied: It includes owners of both failed and successful marijuana businesses, professionals from other sectors that regularly do business with cannabis companies (real estate, law, horticulture) and even people who have taken week-long classes on various segments of the industry.
Many of these consultants do in fact provide valuable, reputable services. Even those that don't have a ton of experience in cannabis can successfully apply their business knowledge to the marijuana industry.
But the spectrum of quality is wide.
"Consultants are a lot like growers – every one you meet says he's the best in the industry," said consultant Matt Cook, the former director of Colorado's Department of Revenue Enforcement Group.
So how should businesses go about finding a consultant? Here are five tips:
#1. Ask to Speak with Previous Clients
Before signing a contract with a consultant, ask to see a list of previous clients and then ask about each relationship. It isn't a bad idea to phone up a handful of clients, much like an employer checking on a potential employee's references. This step might seem obvious, but many business owners fail to perform even the most basic due diligence, as they're looking for someone to help as quickly as possible – or for the lowest price.
#2. Consider Niche Consultants Based on Your Specific Needs

The segmentation of the consultant business has put a premium on specific knowledge, and some of the more experienced consultants have chosen segments of the industry to target. A consultant marketing himself as a one-stop-shop for dispensary or cultivation consulting could lack important experience in more than a few areas. A legal consultant, for example, is likely a poor adviser on local marketing or cultivation techniques.
#3. Ensure You'll Get Face Time

As new states come online with MMJ laws, consultants from existing markets look to them for new business. This is not a bad thing; consultants who have navigated laws in California and Colorado can also accomplish this elsewhere. But since the consultant/client relationship can have a tremendous impact on the overall health of business, it's often best to side with a client who is able to meet in person.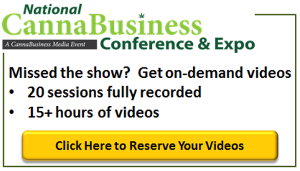 This should not be a deal breaker if you're dealing with veteran consultants who are based in other states; many have opened satellite offices in states that have recently come online. But in general a consultant should be willing to invest face time with his clients.
"Do these new consultants know how to manage client relationships or embed themselves within a client's existing team?" said Scott Hawkins of GRÜN Strategic LLC. "If they're just dropping in, or glancing off, they're not going to be particularly effective."
#4. Think Twice Before Parting With Equity
A trend that is becoming more popular is for consultants to ask for partial ownership or equity in businesses they help. But be careful before signing on the dotted line with consultants asking for equity. For starters, having ownership stakes in multiple businesses within a finite market can create a conflict of interest for a consultant. Secondly, the ownership stakes could violate local laws on ownership. Finally, the traditional payment for services model keeps a consultant from tampering with areas of a business that he may not understand.
#5. Ask If They're Doing Business With the Competition
In states that have just recently come online, often times the local government restricts the number of business licenses. In these markets, business owners should ask their consultant whether he has relationships with other licensed businesses – or with those that are seeking licenses in your city. Again, a consultant with relationships in a finite market can quickly develop conflicts of interest with these businesses. They can also spread themselves too thin.
By hooking up with a consultant that is not doing business with the competition, a business owner can prevent the unwanted distribution of proprietary information.
Image credit: Geralt via Pixabay