British Columbia has thus far failed to transition much of the thriving noncompliant cannabis market into the regulated fold.
The province's dismal sales through legal channels reached only 12 million Canadian dollars ($9 million)
in August
, suggesting something is not quite right with the province's approach to cannabis policy.
Indeed, while British Columbia has opened the second-most cannabis retail stores in Canada, lawmakers there spend more time blaming the federal government for the legal sector's woes than looking into their own policy toolkit.
That might change this year, Premier John Horgan said at a recent news conference.
"For those passionate about the issue, stay tuned," the premier said.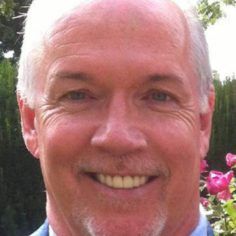 "We're going to continue to work as best we can to ensure that the consuming public gets a quality, safe product, and that we reap the benefits that we can of having a long tradition of cultivating cannabis here in B.C."
The premier has tasked Mike Farnworth, minister of public safety and solicitor general, with finding solutions.
Farnworth looks to be the right person for the job.
In a recent interview, he acknowledged that cannabis production has been a significant economic driver in rural communities.
"A failure to transition these producers would not only jeopardize our goal to reduce the illegal market, it would also be a lost opportunity to create stable jobs that support families and communities," Farnworth said.
There are dozens of ways the province could act on its own to improve the economics of small cannabis producers and facilitate the transition to the regulated market.
Just ask the British Columbia Chamber of Commerce, which was busy lobbying Farnworth and Co. with a slate of sophisticated policy options to help the cannabis sector.
Given that cannabis business opportunities exist within the framework established by regulators and lawmakers, Marijuana Business Daily spoke with British Columbia-based industry stakeholders to come up with 11 new policy ideas for the current government's consideration.
1. End centralized warehousing without climate control
Travis Lane, cannabis instructor at Camosun College and founder of Levity Solutions
Here in B.C., the government opted for an archaic method of distribution that includes the centralized warehousing of products.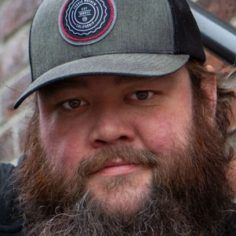 This decision ignores modern systems that include just-in-time fulfillment, which are still easily trackable by the regulator. As a result, we have an outdated and inefficient system.
The added cost of shipping everything to one physical location impacts the price of the final product and lengthens time to market. It also increases environmental impact.
These warehouses lack the climate control that is necessary to maintain the quality of the product for any length of time.
This factor makes it hard to trust the provincial distributor to take care of my product properly to make sure that the consumer has the best possible experience.
There is already a steppingstone solution in place.
Small wineries and breweries in B.C. can sell on site, also known as farm-gate sales, and distribute directly to retailers in their region.
Implementing these policies for cannabis would greatly help small producers compete by maintaining the integrity of brand and product.
2. Streamline criminal records checks, application process
Dan Sutton, CEO, Tantalus Labs
British Columbia needs to be on a sprint to 700-1,000 retail endpoints.
Quantity of retailers is directly correlated to tax revenue collected, and our lagging rollout is the slowest in Canada.
Substantial streamlining of criminal-records checks and application process is critical for this timely deployment.
3. Foster cooperatives
Barinder Rasode, co-founder & CEO, Grow Tech
An analysis we published in June concluded 1,300 licensed micro cannabis producers and processors would create over 3,000 direct jobs in rural British Columbia.
To harness this potential, the B.C. government should adjust regulations to dedicate 1 cent of every gram of cannabis sold in the province to support the growth of our globally recognized craft cannabis sector.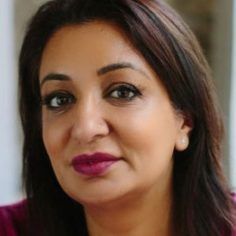 In addition to supporting a craft farmers cooperative under the BC Cooperatives Act, this dedicated revenue stream will facilitate sector partnerships related to environmental protection, employment training, job creation, diversity and export development.
4. Provincial support for craft industry
Barinder Rasode
Support for the craft cannabis industry in British Columbia could come in many ways.
For craft, the province could provide tax incentives.
Zoning in industrial zones and on agricultural land in the province should also be part of any future action in support of craft cannabis proprietors.
Other options include:
Separate distribution, retail and consumption lounges.
Training incentives for craft staff.
Innovation grants.
Expedited licensing.
Allow concrete slabs on Agricultural Land Reserve.
Providing farming tax exception.
Provincial government support for program like VQA (Vintners Quality Alliance) for wine.
5. Support for licensing
Katy Connelly, co-owner, Sea Dog Farm micro-cultivator
The licensing process is incredibly difficult. I had so many questions, and no one to ask.
If the province is interested in supporting legal businesses in this industry, it could begin by providing help lines, video tutorials, sample farm or grow room layouts and workshops to assist farmers and gray-market growers alike.
I listened to a webinar from the B.C. Ministry of Jobs, Trades and Technology earlier this month, which was helpful only because the last speaker was an actual licensed micro in New Brunswick. However, I currently have no avenue to share my experience with my fellow farmers.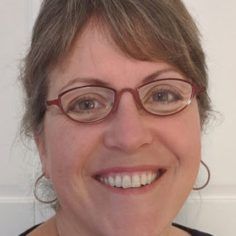 There are dozens of consultants with professionally made web pages looking to "help" producers through the licensing process, but with fewer than a dozen licensed micros in Canada, these consultants are short on street cred and long on promises.
6. For micros, cut out Liquor Distribution Branch
Katy Connelly
There needs to be an avenue for a micro-cultivator/processor farmer to ensure his cannabis goes to a local retailer, so that he can contribute to his local community.
To get communities on board, the province could encourage small growing communities to develop "wine tour" type of economies where the cannabis is produced, tested, processed and sold all without leaving the community.
This would also cut down on the use of fossil fuels utilized in the current model of sending everything to the BCLDB (B.C.'s Liquor Distribution Branch), who then reships the cannabis throughout the province.
7. Work with municipalities on zoning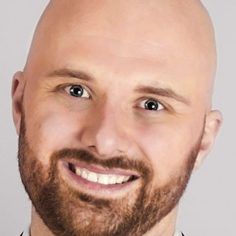 Paul Pedersen, CEO, Nextleaf Solutions
One of the biggest challenges that applicants have had to navigate is the lack of support from municipalities, specifically as it comes to zoning.
Most municipalities have not been proactive in establishing clear criteria for where legal cannabis businesses can operate, particularly when it comes to cultivation and processing.
As such, this requires business owners to have to go through lengthy, often expensive, site-specific municipal approval and rezoning process.
8. Enable farm-gate sales
Riaz Bandali, CEO, Emerald Health Therapeutics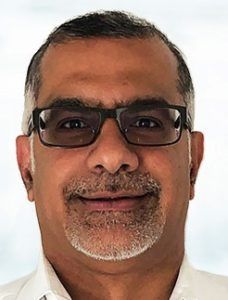 Emerald Health Therapeutics believes in a diverse and robust B.C. cannabis marketplace that allows for retailers and producers to be successful regardless of scale.
To support the creation of this from a regulatory level, we believe that one of the first things the provincial government should do is to enable farm-gate sales.
While this will significantly benefit larger B.C. producers such as ourselves, we believe it will also remove cost barriers for microcap growers and allow them to more effectively compete.
It will support a closer connection with customers, the normalization of a sophisticated cannabis culture that appreciates the premium products smaller independent microcaps offer and help retain and develop high-end cannabis tourism in the province as people start taking 'cannabis tours' just like they do wine tours.
In short, it's a win-win.
9. Share tax revenues with municipalities
Ian Dawkins, co-founder, Althing Cannabis Consulting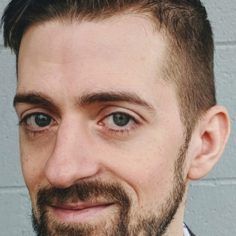 The provincial government should come out with a comprehensive, detailed plan about how cannabis excise tax revenues will be shared with local government – and what the incentives are for hosting these businesses.
At the end of the day, local governments won't authorize these projects, retail or production, if they do not see a benefit.
The province needs to come out and say, very simply, "For every gram produced, processed or sold in your jurisdiction, you get X share of the tax."
I think if they did that, you would see a shift in appetite for these projects at the local level.
10. Move cannabis to the Jobs ministry
Jaclynn Pehota, special adviser, Association of Canadian Cannabis Retailers
Take cannabis away from the Solicitor General's mandate and hand it over to a more appropriate ministry, like Agriculture or Jobs.
It would not only free up financing through grants and other programs that would be extended to cannabis as a farm or small-business activity, but it would bring the right focus to the file: sustainable agriculture and local jobs.
Treating cannabis as something different than agriculture is obviously not working and could be the first major concession.
11. Play hardball with feds
Jodie Emery, owner, Jodie's Joint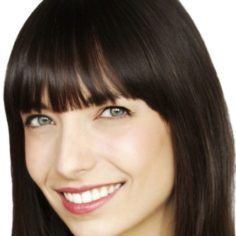 Provincial and territorial governments in Canada should begin licensing their own cannabis producers outside the current federal Health Canada framework.
I believe the provinces should tell the federal government that it has failed to manage the licensing of the existing industry – the thing that was supposed to be "legalized" – which is forcing the provinces to spend millions on enforcement and lose millions of dollars in potential revenue from provincially licensed growers.
British Columbia government officials are finally praising "B.C. Bud" and making warning calls about the precarious situation we're in – being longtime cannabis industry leaders losing our position of leadership – so they need to make courageous policy changes and begin legalizing and licensing the massive craft cannabis industry, using basic standards similar to monitoring alcohol production and sales.
These comments have been edited for length and clarity.
Matt Lamers is Marijuana Business Daily's international editor, based near Toronto. He can be reached at mattl@mjbizdaily.com.