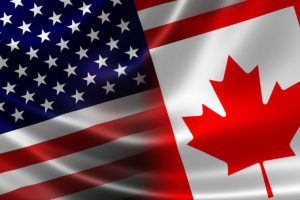 Cannex Capital Holdings of Vancouver, British Columbia, and 4Front Holdings, an Arizona-based multistate marijuana firm, have announced plans to merge.
The all-stock deal – which places an approximate valuation of more than $230 million on 4Front – is subject to shareholder approval and reviews by the Canadian Securities Exchange (CSE).
The combined company will trade on the CSE under the ticker symbol CNNX and own or manage:
Six cultivation and production facilities in Washington state, Illinois and Massachusetts.
Five retail operations in Illinois, Massachusetts, Maryland and Pennsylvania.
Licensing agreements for up to nine dispensaries, expected to open by the end of 2019, in Massachusetts, Maryland and Pennsylvania.
The combined company also plans to target acquisitions and mergers in Arkansas, Arizona, Michigan and Ohio, said Josh Rosen, CEO at 4Front and the incoming CEO of the newly combined firm.

"The simplistic version of our overarching philosophy is that we're playing the game of Risk rather than Monopoly," Rosen told Marijuana Business Daily.

"In Risk, geography is important, but operational integrity and strategy is just as important. In Monopoly, it's just about geography – and we see a lot of Monopoly being played today."

In July, 4Front closed a $13.4 million funding round with the intention of listing on the CSE.

Under the merger, shareholders of 4Front will receive 1.75 shares for every common share of Cannex.

On Monday, roughly 184 million outstanding Cannex shares were trading at 96 Canadian cents each. That gives the combined company a valuation of $485.76 million (CA$644.1 million), Rosen told MJBizDaily.

The deal is expected to close in February 2019.

Lisa Bernard-Kuhn can be reached at [email protected]