Angel investors are flocking to the marijuana industry.
The ArcView Group – which connects wealthy individuals (also called "angels") with startup cannabis companies – has seen its membership increase by 50% over the past three months. It now has 150 investors on board, each of which is looking to invest at least $50,000 over the next year, according to CEO Troy Dayton.
ArcView also has seen an influx of entrepreneurs hoping to land investments from those members. To meet that demand, it recently launched a service that allows up to six companies to pitch remotely each week via video conferences. The selected companies each pay a $475 fee for the opportunity.
"We did this because we have so much interest from investors and companies and they can't wait 2-3 months to pitch or hear pitches," Dayton said.
The ArcView Group hosts quarterly in-person pitch meetings, the next of which will be held in Boston on April 3 (entrepreneurs must apply by the end of Monday, March 3, to be considered).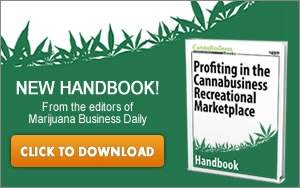 ArcView also recently announced that it will now allow companies that handle cannabis directly, such as dispensaries and growing operations, to pitch investors. Previously, it only worked with ancillary companies that provide products and services to the industry or patients. Additionally, it tweaked the fee structure so that companies can apply to pitch ArcView members for free.