Colorado edibles manufacturers can let out a sigh of relief.
A proposal on Monday to ban nearly all marijuana-infused edibles in the Centennial State was torpedoed almost as quickly as it arose after word of the suggestion spread across the Internet and social media like wildfire, generating national headlines and an immediate backlash from the cannabis industry.
The episode underscores how regulations for the recreational marijuana industry are still evolving, even though it's been almost a year since sales began in Colorado.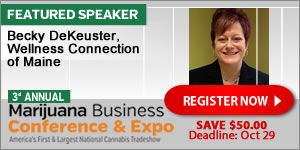 Concerns over how to best keep marijuana out of the hands of kids has spurred recent debates about edibles in particular.
The Colorado Department of Public Health and Environment raised the idea of banning edibles at a work group meeting Monday afternoon. It was immediately lambasted by industry officials who said the notion was quasi-legal at best and unconstitutional at worst. Ultimately, the proposal was shelved.
Edibles are a major part of the Colorado market, accounting for 50% or more of sales at some retail shops.