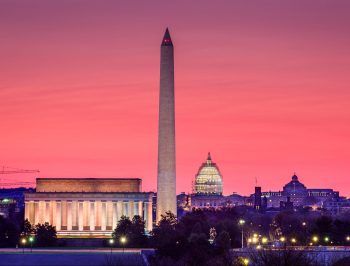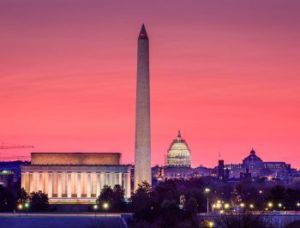 By John Schroyer
The medical cannabis industry in Washington DC is in for an interesting ride over the next few months, with regulatory changes on tap that could provide major expansion opportunities for businesses.
But exactly how the upcoming regulations may affect the DC industry is up in the air, depending on a number of factors.
To begin with, Mayor Muriel Bowser issued a directive in late September that the amount of MMJ patients can purchase in a 30-day period be doubled, to 4 ounces. It's unclear when or if that directive will go into effect; but if it does, dispensary sales numbers could jump.
The possibly bigger change for businesses is a proposed ordinance before the DC City Council, called the Medical Marijuana Reciprocity Act. According to a summary from Americans for Safe Access (ASA), the measure would:
Allow registered patients to make purchases at any of the district's five dispensaries, instead of only at one.
Eliminate the current 1,000-plant limit for licensed cultivators.
Permit nurses to issue recommendations for patients, instead of only physicians.
Enact a reciprocity provision to allow visiting MMJ cardholders from other states to purchase cannabis.
Allow licensed MMJ businesses to relocate within their council wards.
Create a cannabis lab testing system.
Passage likely

The ordinance already passed a preliminary vote on Oct. 11 with unanimous support from the council, and is scheduled for a second vote Tuesday, said Councilwoman Yvette Alexander, the primary sponsor of the measure. 

The ASA is "very confident" the bill will become law, given support from the council and expected backing from Mayor Bowser. Although the measure would then head to Congress for a 30-day review period, ASA Director of Government Affairs Mike Liszewski said that shouldn't be a problem.

"The stars would really have to line up in a bad way for this law not to go into effect in early 2017," Liszewski said. "Ever since (2009), Congress has been respectful of the district's MMJ program and the changes and amendments we've made to it."

He estimated the nurse provision combined with reciprocity could result in thousands more visitors to dispensaries and even possibly triple the number of registered district patients.

Which means that over the next year dispensaries could begin seeing a lot more patients and growers will likely have the option of expanding their facilities and growing much more product.

Industry concerns

But will they?

Several in the DC industry aren't sure, but they're hoping the changes don't go awry.

For one thing, two of the district's seven licensed cultivators said they're not yet operating at maximum capacity but are able to easily meet current demand. And one of the two was dubious that the district's patient registry, which was at 4,283 as of Oct. 1, will increase to the point where he'll need to ramp up production.

"We believe that the current patient population is acquiring between 10%-15% of current production capacity, and that is only with seven cultivation centers open," said Gary Hiller, president of Abatin, one of the district's licensed growers. "And an eighth is slated to open very shortly, which is going to increase the amount of production capacity."

Hiller said there's already a significant backlog of product sitting in storehouses, slowly using up its shelf life, because there isn't sufficient demand yet for district growers to justify more plants. And his grow is operating at nowhere near capacity, he said.

On top of that, Hiller said, the DC Department of Health estimated last summer that increasing the plant-count limit to 1,000 would result in thousands more patients registering for the program, which hasn't come to pass.

Federal scrutiny

Combine all those factors, and some in the DC trade are concerned about attracting attention from the federal government, especially since they're operating in the proverbial backyard of the U.S. Department of Justice.

"The DOJ is around the corner, both metaphorically and literally, so we would hope and expect that everybody … would do everything possible to ensure the absolute strictest compliance with the most limited and narrow reading of the 2013 Cole Memo," Hiller said.

Jen Brunenkant, the owner of Herbal Alternatives dispensary, said the proposed changes would have "an immediate impact" because about a third of her patients hit the 2-ounce flower limit every month. So she may see her sales numbers jump, but she still has concerns about many of the other proposals.

"We probably get 30-40 calls a day from people who are coming to DC and have medical cards from other states," Brunenkant said. "That's a significant number, so it'll probably have a significant effect on the number of people visiting the dispensary. But I don't believe that it will only take them three months to implement a system and get the regulations done."

Cautious optimism

Nicholas Vita, the CEO of Columbia Care, which operates a district grow facility, called the proposed changes "a step in the right direction," but he remained circumspect about the law's implementation.

He noted that reciprocity can be complicated, given that states have differing laws regarding cannabis possession limits. The last thing he wants to see is a patient get into trouble with the law for visiting DC legally, purchasing more than allowed in his or her home jurisdiction and having the entire situation create a multijurisdictional problem.

There's also the question of whether New York residents, for example, could or should be allowed to purchase flower in DC, given that MMJ in New York is limited to non-smokable forms.

But, he added, "if given the opportunity (under the amendment), we would love to" expand, even though that's not currently the company's plan.

John Schroyer can be reached at [email protected]