Although recreational marijuana proponents often argue that legalizing and taxing cannabis will help undercut illegal sales, there's still a long way to go before the black market is completely eliminated.
That point was driven home last weekend outside the Seattle recreational marijuana shop Cannabis City, when police were called about a man who was allegedly trying to poach customers from the store.
A store employee confronted the man on Saturday night, after he'd been seen more than once handing out business cards to customers waiting in line at the shop, according to The Associated Press. The man reportedly threatened to "stomp" the worker, left the scene before police could arrive, and is still at large.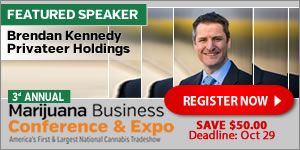 Washington State has roughly 50 recreational marijuana shops. Although Cannabis City is the only store in Seattle proper, the the metro area is home to several more, including in Tacoma, Bellevue and Camano Island.