Local governments in California can now ban medical marijuana businesses and private growers with the backing of the state's Supreme Court.
On Wednesday, the California Supreme Court denied a petition by medical marijuana advocates who hoped to overturn an appellate court's decision to allow local governments to ban all medical marijuana businesses.
The decision could create an even shakier situation for California marijuana businesses hoping to open in unfriendly cities and counties. California currently has a patchwork of local and regional medical marijuana bans, and the Supreme Court's ruling could open the door for additional cities to ban the plant.
The city of Live Oak banned all patient cultivation in 2011. Fresno County recently banned all marijuana cultivation. San Jose officials have proposed ordinances which would ban the lion's share of shops. Solano County and the city of Napa also voted to ban dispensaries.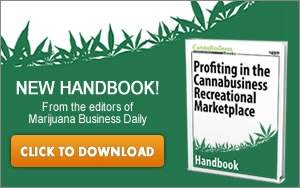 Advocates tried to argue that local bans violated Proposition 215, the Compassionate Use Act, which allows for patients to grow up to six mature and 12 immature plants. That law allowed local jurisdictions to establish higher – but not lower – guidelines surrounding plant count.
The Supreme Court did not issue an explanation for its decision.