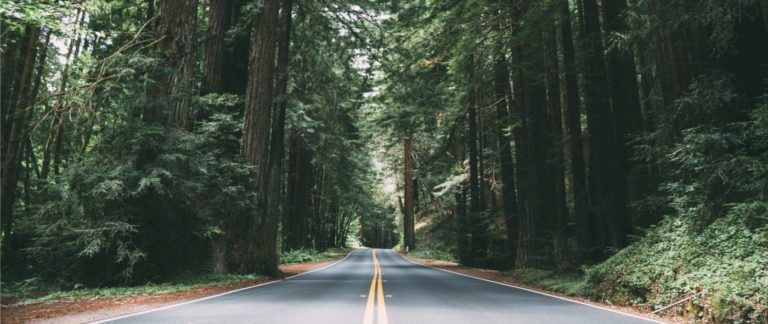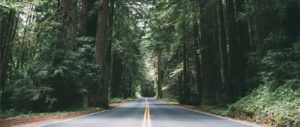 California's cannabis cultivation market is a maze of farms that run the gamut from cottage growers with a few dozen plants to commercial-sized industrial operations.
That also means the scope of business difficulties – and opportunities – are wide-ranging in the state's newly regulated medical and recreational marijuana industries.
Golden State growers have had to deal with a number of expensive and hard-to-navigate obstacles in 2018, including:
Unfamiliar testing requirements and long lab wait times.
New packaging regulations and pricey compliance costs.
Evolving regulations.
Price fluctuations and unlicensed operators who can undercut legal businesses.
Despite those hurdles, many California cultivators are optimistic about the future and believe they've positioned themselves to succeed.

Still, many growers are wary: They've watched wholesale marijuana prices drop through the floor in markets such as Oregon and Colorado. And many growers are expected to exit the business.

"There's definitely the concern of what's going to happen over the next few years with cannabis here in California," said Walter Wood, the owner of Sol Spirit Farm in Trinity County.

"If you look at Oregon and Washington and Colorado, prices have gone down pretty low, and for us to do the top-shelf quality product I want to do, I can't be selling for $400 or $600 a pound or whatever – and (prices have) gone lower than that."

Such cost issues likely will lead to a significant rate of attrition among California cultivators between the end of 2018 and the continued stabilization of the market, said Greta Carter, CEO of Highroad Consulting Group in Desert Hot Springs.

Though Carter has helped six major cultivators in the Coachella Valley in Southern California get up and running this year, she said there also have been conversations about buyouts and mergers.

"What took Washington and Colorado two years to get to, when it comes to the reactions and experiences, is being done in like six months in California," Carter said. "I thought it was going fast before. California is even more on steroids. It's crazy."

Black- and gray-market woes

Gary Marsh, CEO of Big Flower Grow Co. in California City, said he spends about $40,000 per harvest on packaging for his flower, and he has five harvests a year scheduled at his indoor grow.

But his biggest problem? Unlicensed competition.

"A lot of dispensaries want a cheaper price, because of taxes," Marsh said. "But when you're buying a tested, licensed product, there's a lot of expense.

"Competing with the gray market (in Southern California), I get shops that say: 'The guy two doors down is illegal, and his prices are $30 an eighth when you have $50-an-eighth product.'"

That's one of the reasons, Marsh said, that he sells 90% of his harvest in the Bay Area.

Testing, packaging and supply-chain burdens

Jamie Warm, CEO of Mendocino County-based Henry's Original, said 2018 has been a rotating cycle of different business challenges, starting in January with the newly regulated industry and then transforming once again in July with new testing and packaging requirements.

His biggest issue now: There's not enough space for "storage, processing, semi-trucks full of packaging, the supply chain."

That's why his company is building out 13,000 more square feet at two different facilities in Mendocino to handle operations, including processing and manufacturing of pre-rolled joints.

Testing wait times have been a big headache since the new standards kicked in, said Craig Nejedly, CEO of Talking Trees Farms in Humboldt County – even though he has a lab that picks up product from him every Wednesday for testing.

"They come like clockwork every week, and it takes upwards of two weeks," Nejedly said. "And when July 1 hit … I got all this product, and I'm sitting there and I can't (sell it), and it's right on the other side of the door – huge bottleneck."

Wood of Sol Spirit Farm said he had a hard time finding compliant glass jars in which to package his flower from his first harvest of the year, in July. And he's only now about to get product on store shelves for the first time.

"For childproof jars, there was a worldwide shortage two weeks ago," he said, half-joking.

Positive outlook

Big Flower's Marsh echoed the responses of several growers when asked if they're optimistic heading into 2019 – even with more testing requirements set to start in January for heavy metals and other possible contaminants.

"How can you not be?" he asked.

Warm believes Henry's Original, a vertically integrated company, is poised to do well.

"When you're talking about getting your product on shelves," he said, "there are certain boxes you have to check: having good product, having the right price point, having beautiful packaging, being able to deliver.

"But at the end of the day, the reason why somebody puts you on their shelf is because they like you, because they have a good relationship with you."

Several growers said they're either selling their flower wholesale for $1,200-$1,600 in bulk or for as much as $2,000 a pound if it's broken into prepackaged amounts.

The latter removes a step for distributors, since all flower must be prepackaged before retailers can sell it.

And $1,200 per wholesale pound seems to be the lowest price point most farmers deemed acceptable.

But a sizable attrition rate is likely coming for California's growers, warned Highroad Consulting's Carter.

"We also know from Colorado and Washington, that first year, there's a high failure rate for folks that can't adjust, and I don't expect California to be any different," Carter said, adding she's heard talk about "one in 10" growers exiting the market for various reasons.

That prospect, however, is what makes Talking Trees' Nejedly so optimistic heading into 2019.

"Right now, I feel like next year should be really good," he said, "because a lot of people that have temporary permits aren't going to get a (full annual) permit, because they're not on it really.

"So, next year will be the golden year for permitted businesses."

John Schroyer can be reached at [email protected]