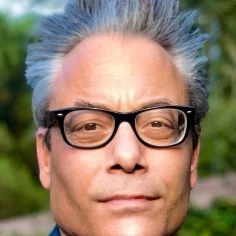 (Editor's note: This story is part of a recurring series of commentaries from professionals connected to the cannabis industry. Andrew DeAngelo is co-founder of Oakland, California-based marijuana retailer Harborside.)
I've been outspoken about the need to amend California's Proposition 64, which legalized recreational cannabis in the state, since it became clear that the framework had failed and our community was suffering.
Here are the three ways to fix it.
1. Legislative action in Sacramento
This is the easiest, cheapest and fastest way to reform. What, wait? Haven't we tried that for three years and failed repeatedly? Yes. It still remains the path of least resistance, even if the resistance seems insurmountable. It is not.
It does require the industry to fund reform and unite on a strategy to get it done. Those two things have eluded us.
We certainly cannot expect politicians to figure this out; they will not.
Even the California Democratic Party is terrified of cannabis. They haven't a clue how to regulate, tax and create safe access to this compound, despite several years of study, transparency from the industry and plenty of examples from other places of what not to do.
After a century of lies and stigma, the politicians are simply afraid of marijuana, and their need to guard against wrongly perceived threats is greater than their desire to create wide access to cannabis. Period.
The industry and the cannabis consumer must force them to do it.
The only way to do that is to get our political house in order, fund reform, unite around strategy and stop with all the fragmentation.
How many trade associations does one industry need in one state? No wonder we can't get any meaningful legislation passed. It's our fault.
2. Statewide ballot initiative
Want to fix Prop 64 and do it right? This is how. But it's too late for the 2020 ballot, and doing it in an off-year election is unwise (see Prop 19 in 2010). That means we're looking at 2024.
Still, it might be the best way forward.
Given the indifference of the industry to fund change and reform (i.e., lobby and donate to politicians), the fragmentation that exists within the limited funding available now (i.e., too many trade associations) and the enormous political power of our adversaries, we might continue to spin our wheels in Sacramento for years, even amid an economic depression.
Especially when the adversaries are law enforcement, cities and counties and entrenched bureaucrats whose job it is to tax and regulate – all groups that have real political power forged over decades of operations in Sacramento. The cannabis industry does not enjoy this legacy of insider political operatives forcing change.
A ballot initiative has the added benefit of scaring our political adversaries (particularly if well-funded). When the politicians fear us more than they fear the cannabis plant itself, we will start winning.
3. Local reform
Influencing local governments is the most difficult, expensive and time-consuming path to reform. It means one place at a time and there are hundreds of places to flip.
It's enormously difficult to create change at the local level, as red tape has been built to prevent it. Local political operatives enjoy their power, too. Yet, with enough energy and focus, it can be done.
Maybe we flip a few bans and start winning at the local level, and Sacramento will take notice. It could happen that way, particularly if the current economic crisis plays into the calculus.
There are some added benefits with the legitimacy of this kind of reform and the difficulty in reversing once complete. It's just an enormously hard thing to get done at the local level.
How do you fund reform and your startup at the same time? Yet, that's precisely what's needed to get reform done at the local level. It's a catch-22.
Every cannabis company I know wants to fix Prop 64, but they'd like someone else to fund it. Every political activist I know wants to fix Prop 64, but they can't play nice in the sandbox with each other. Every elected official I talk to wants to fix Prop 64, but they're too terrified of cannabis to take the risk to do so.
Throw in the complexities of social equity and the collapse of access to capital, and it appears fixing Prop. 64 is nearly impossible. Despite all this, our obligation to our community and the plant itself demands that we keep trying.
We have to keep pushing for a fix to Prop 64.
Andrew DeAngelo is co-founder of the Last Prisoner Project and marijuana retailer Harborside as well as a cannabis industry consultant and strategic adviser. He can be reached at andrew@andrewdeangelo.com.
The previous installment of this series is available here.
To be considered for publication as a guest columnist, please submit your request here by filling out our form.