Get in-depth analysis from MJBizCon's Passholder Days about how the 2020 election impacted the marijuana industry. It's available to you on demand.
The recreational marijuana industry is poised to expand further in Colorado and Illinois, where voters in several municipalities approved local ballot questions that will repeal previous business bans, according to early returns.
In Colorado,
at least 12 cities
voted on marijuana-related ballot measures.
As of Thursday, eight that would authorize new marijuana businesses were passing, and another two to authorize special sales taxes for MJ transactions were also winning, according to Denver alt weekly Westword.
Towns now poised to allow rec marijuana sales include:
Broomfield.
Buena Vista.
Cedaredge.
Fort Lupton.
Lakewood.
Littleton.
Paonia.
Romeo.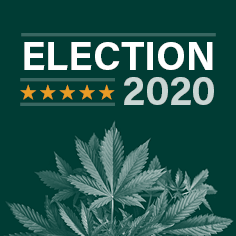 In addition, the resort town of Winter Park approved a recreational marijuana sales tax but did not explicitly sign off on allowing rec sales.
And the town of Dinosaur approved a cannabis sales tax increase. But the towns of Kiowa and Eckley both rejected ballot measures to allow new marijuana businesses.
In Illinois, at least seven Chicago suburbs voted on whether to allow commercial cannabis in their towns, and as of Thursday, six of those pro-marijuana questions were passing, the Chicago Tribune reported.
Those included:
Batavia.
Elk Grove Village.
Glen Ellyn.
Mount Prospect.
Park Ridge.
Wilmette.
Western Springs was the only Illinois town to reject a recreational marijuana sales ballot question.
The development in both states follows a yearslong trend of once-resistant localities repealing bans on commercial marijuana in favor of the jobs and tax revenue the industry brings, typically after it becomes clear that neighboring cities have rolled out successful markets.