Marijuana sales in Colorado are hitting new highs.
Both recreational and medical cannabis revenues jumped 11% in August, according to the latest numbers released by the state.
Cannabis consumers spent over $33 million on recreational marijuana and $32.2 million on medical cannabis during the month. That's up from $29.7 million and $28.9 million, respectively, in July – which also ranks as the first month that recreational sales surpassed medical marijuana revenues.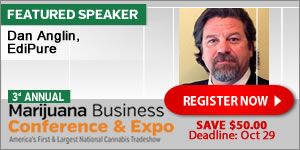 Through the first eight months of the year, recreational shops have racked up $180 million in cannabis sales, while medical marijuana dispensaries recorded about $255 million in revenues.
The state has reaped more than $45 million in tax revenue from marijuana sales since January as well.