Despite the fact that New York's medical marijuana program is still in its infancy – and more than a year away from actually beginning to serve patients – marijuana cultivators are already getting ready to join the green rush.
Businesses from as far away as the West Coast laying the groundwork to enter New York's MMJ industry on the ground floor.
Terra Tech is one example. The California-based agricultural company is doing its best to guesstimate what kind of regulations New York might establish on marijuana cultivation sites.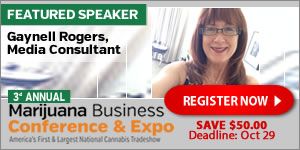 Executives with Terra Tech, which has a facility in New Jersey, is keeping a close eye on the regulatory framework developing in other states and modeling its business practices based on those rules. By doing that, the company believes it can get a jump on possible competitors in New York.
Geographic diversity is expected to be a factor in the selection process when the state decides which companies to give business licenses to, and it's likely that MMJ companies will have to either own or lease property and post a $2 million bond.
Right now, the best guess is the state will issue around 20 dispensary licenses, so competition will be fierce.