The marijuana retail and cultivation segment continues to lead the pack with regard to capital raises and acquisition activity.

Year-to-date, the sector has raised a total of $3.2 billion and completed 48 M&A deals.

That compares with $1.55 billion and 17 deals for the same period last year.

Advertisement

In addition, the number of transactions involving private companies in 2019 as an overall percentage continues to grow – 27% so far this year versus just 11% in 2018.

This weekly series from Marijuana Business Daily and Viridian Capital Advisors provides the latest data on cannabis investment activity and M&A, along with key takeaways, analysis and trends based on recent market moves.

The data below, provided by Viridian Capital Advisors, is through the week ended April 19.

For more analysis and in-depth looks at the investment trends and deals driving the cannabis industry forward, sign up for our new premium subscription service, Investor Intelligence.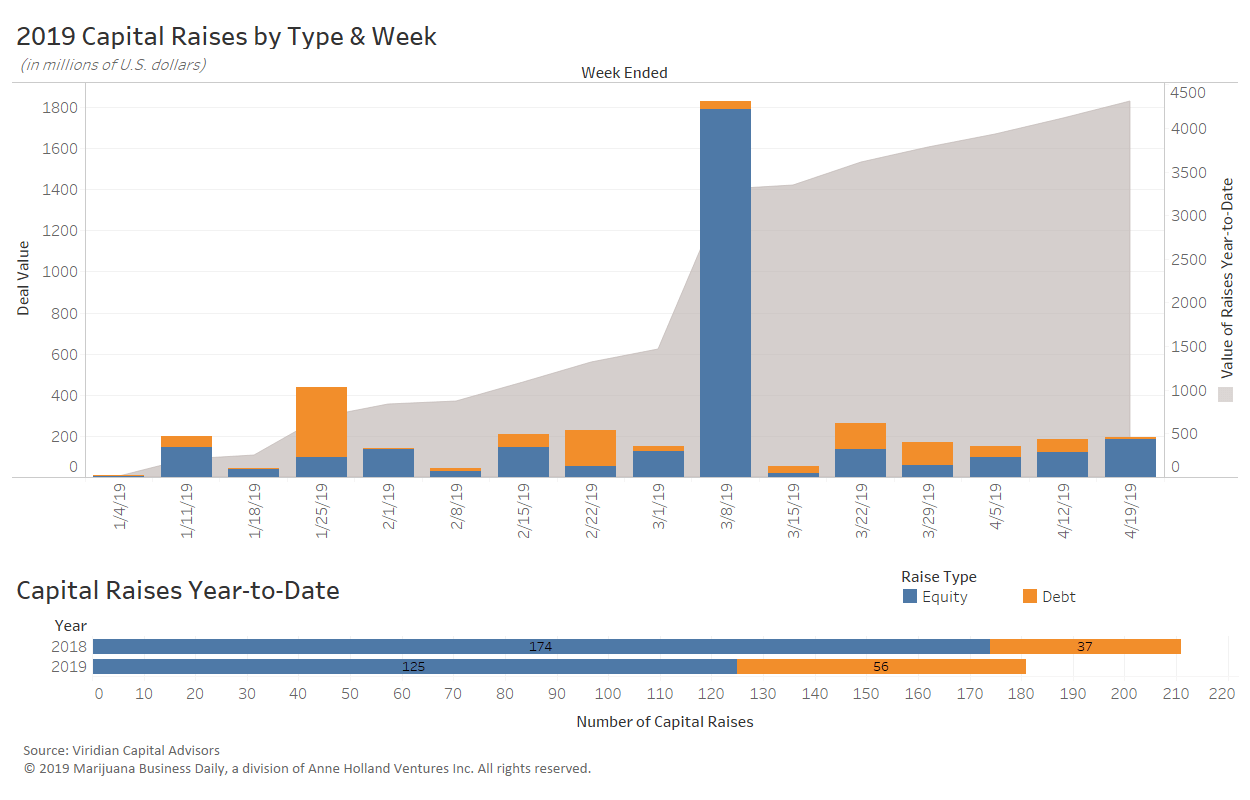 Top raises closed last week:
Greenlane Holdings, a distributor of vapes and other cannabis-related products, closed its Nasdaq IPO, raising $102 million in the process. The company now trades under the ticker symbol GNLN.
Zenabis, a Vancouver, British Columbia-based cannabis cultivator, closed an equity offering of 28.7 million Canadian dollars ($21.3 million). The proceeds will mainly be used to expand cultivation facilities.
Village Farms International, a Canadian greenhouse grower with a 50% stake in cannabis business Pure Sunfarms, closed a CA$20 million equity offering, which will be used for working capital needs, including for the company's U.S. hemp operations.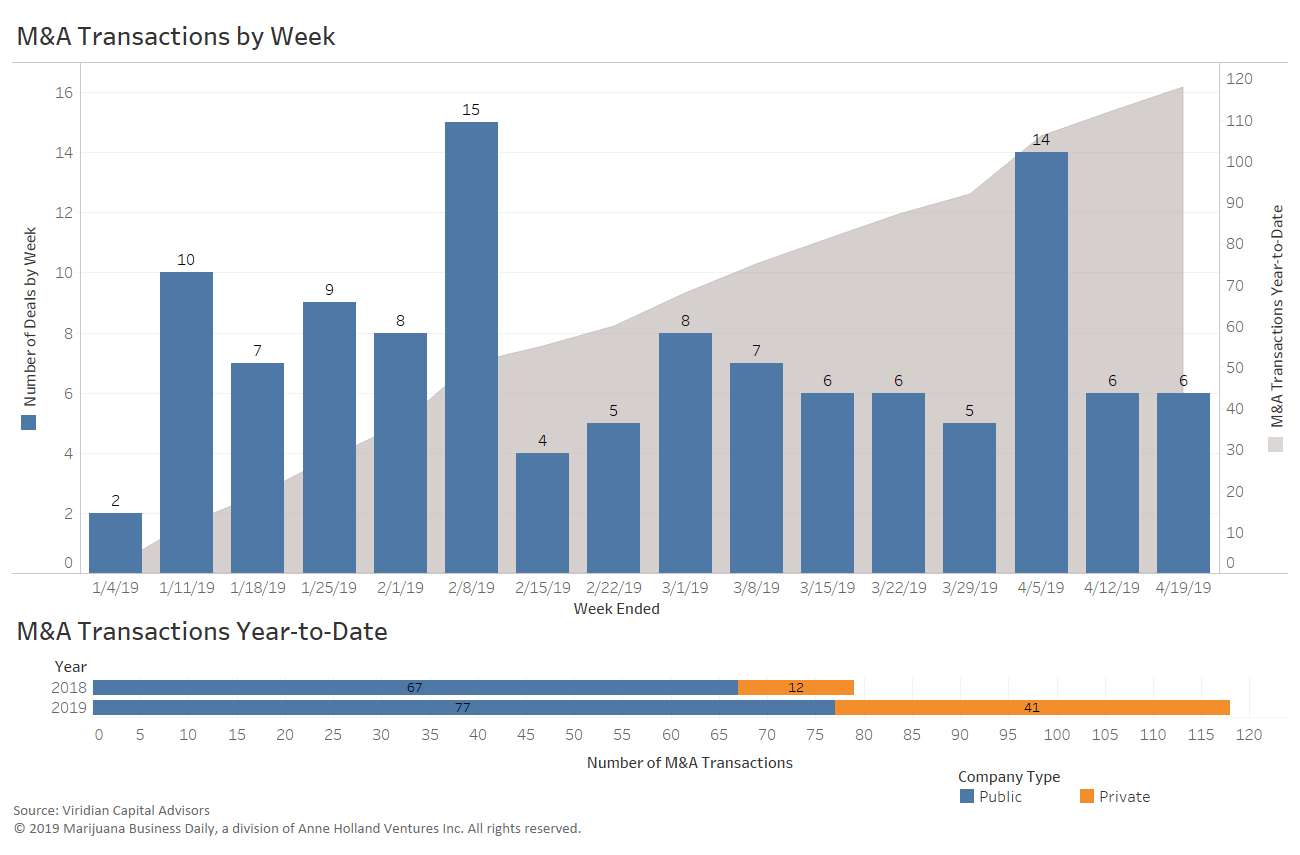 Top M&A deals closed last week:
Acreage Holdings (CSE: ACRG.U) bought Portland-based Form Factory for $160 million. Form Factory is a marijuana-infused edibles producer and distributor. 
Cannabis One Holdings (CSE: CBIS) bought certain assets of privately owned Denver-based JBC Enterprises (dba Fat Face Farms).
Canopy Growth (NYSE: CGC; TSX: WEED) closed its acquisition of Spanish cannabis cultivator Canamo Y Fibras. The Spanish company, based in Alicante, cultivates marijuana in a 1,600-square-foot facility and is licensed to produce hemp as well.
Viridian Capital Advisors is a financial and strategic advisory firm that provides investment banking, M&A, corporate development and investor relations services to emerging growth companies and qualified investors in the cannabis sector.