This past week saw the second-highest amount of money raised through equity in three months in the North American cannabis industry – even as merger and acquisition activity slowed to a complete halt.

A total of $251.93 million was raised in equity in the most recent week, the second-highest amount since the week ending May 10.

Advertisement

In all, $275.25 million was raised through a combination of equity and debt.

You can find more details on the highest raises of the week below.

This weekly series from Marijuana Business Daily and Viridian Capital Advisors provides the latest data on cannabis investment activity and M&A, along with key takeaways, analysis and trends based on recent market moves.

The data below, provided by Viridian, is through the week ended Aug. 9.

For more analysis and in-depth looks at the investment trends and deals driving the cannabis industry forward, sign up for our new premium subscription service, Investor Intelligence.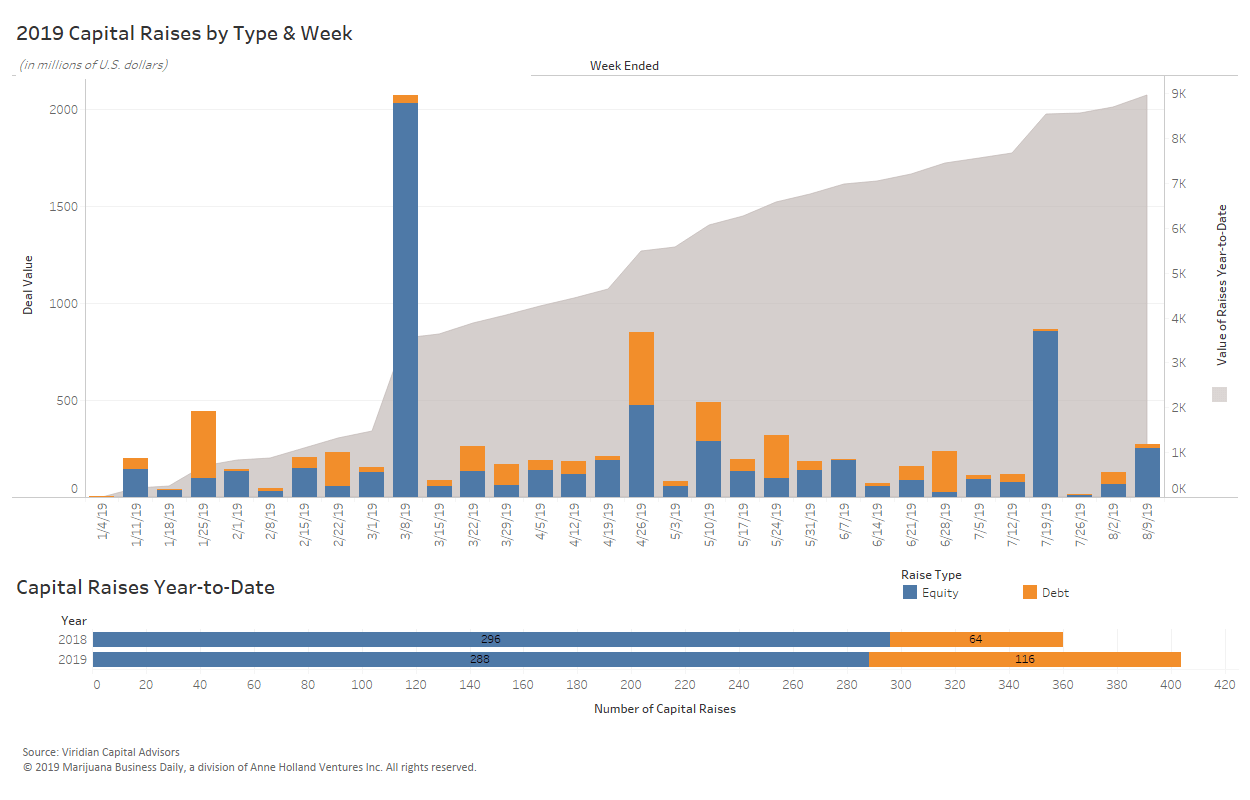 Top raises closed last week:
Sundial Growers, a Canadian cannabis company, raised $143 million from its initial public offering on the Nasdaq. From its opening price of roughly $13 a share at the end of July, Sundial (SNDL) is currently trading at closer to $10.
LeafLink, a software and media company focused on the cannabis industry, raised $35 million in funding, largely through an investment from Thrive Capital. Thrive is co-founded by Josh Kushner, brother of Jared Kushner, adviser and son-in-law of President Donald Trump. The Thrive-led investment contributed to an overall $51 million raised for LeafLink.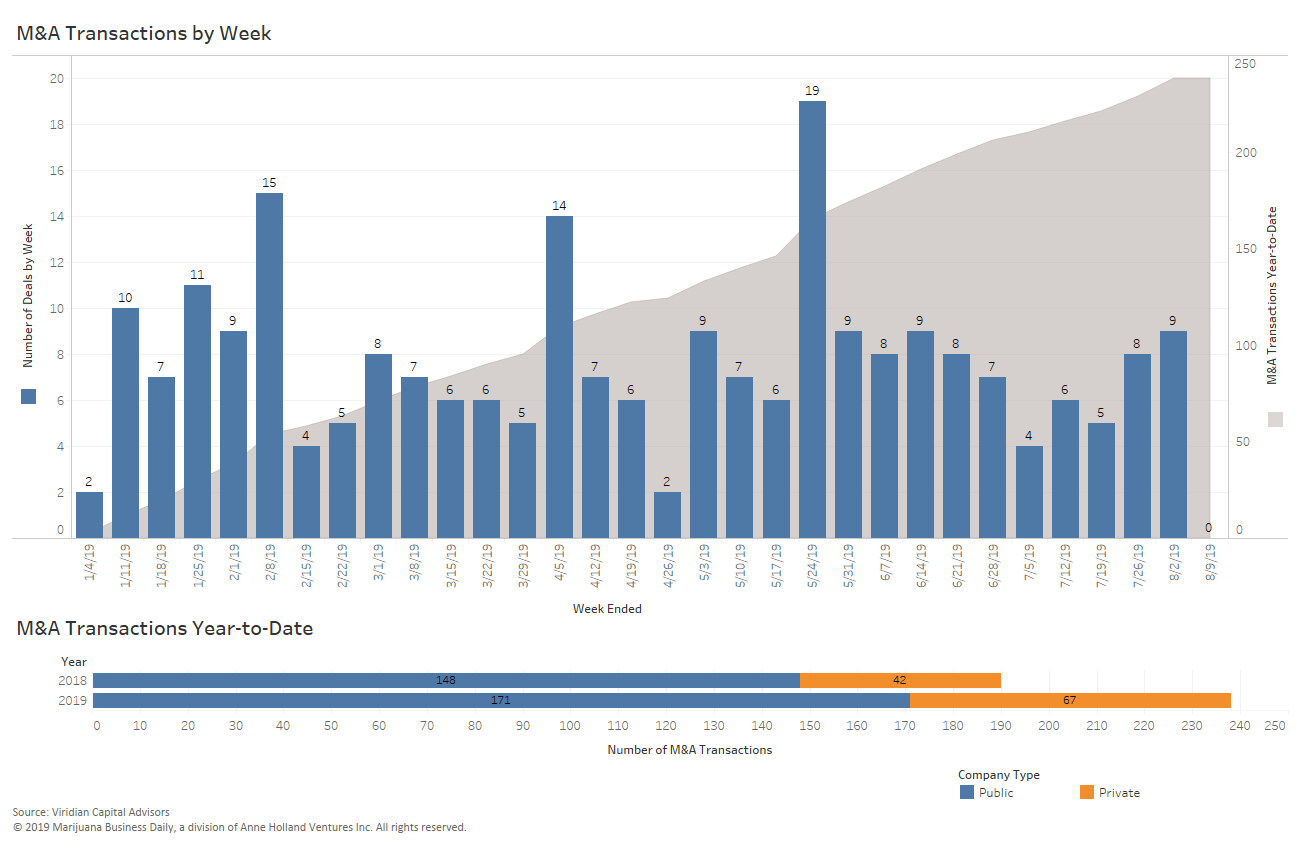 Top M&A deals closed last week:
There were no M&A transactions closed for the week ending Aug. 9.
Viridian Capital Advisors is a financial and strategic advisory firm that provides investment banking, M&A, corporate development and investor relations services to emerging growth companies and qualified investors in the cannabis sector.