While overall merger and acquisition investment in the North American cannabis industry has been far outpacing that of 2018, several sectors have posted notable increases so far this year.

Three sectors – hemp, infused products and extracts, and consumption devices – have seen M&A activity values at $1.42 billion this year.

Advertisement

In the corresponding period of 2018, the total of such investment was just $257.47 million.

For the overall industry, $8.56 billion has been invested in 2019 versus $5.04 billion in the same period last year.

This weekly series from Marijuana Business Daily and Viridian Capital Advisors provides the latest data on cannabis investment activity and M&A, along with key takeaways, analysis and trends based on recent market moves.

The data below, provided by Viridian Capital Advisors, is through the week ended July 26.

For more analysis and in-depth looks at the investment trends and deals driving the cannabis industry forward, sign up for our new premium subscription service, Investor Intelligence.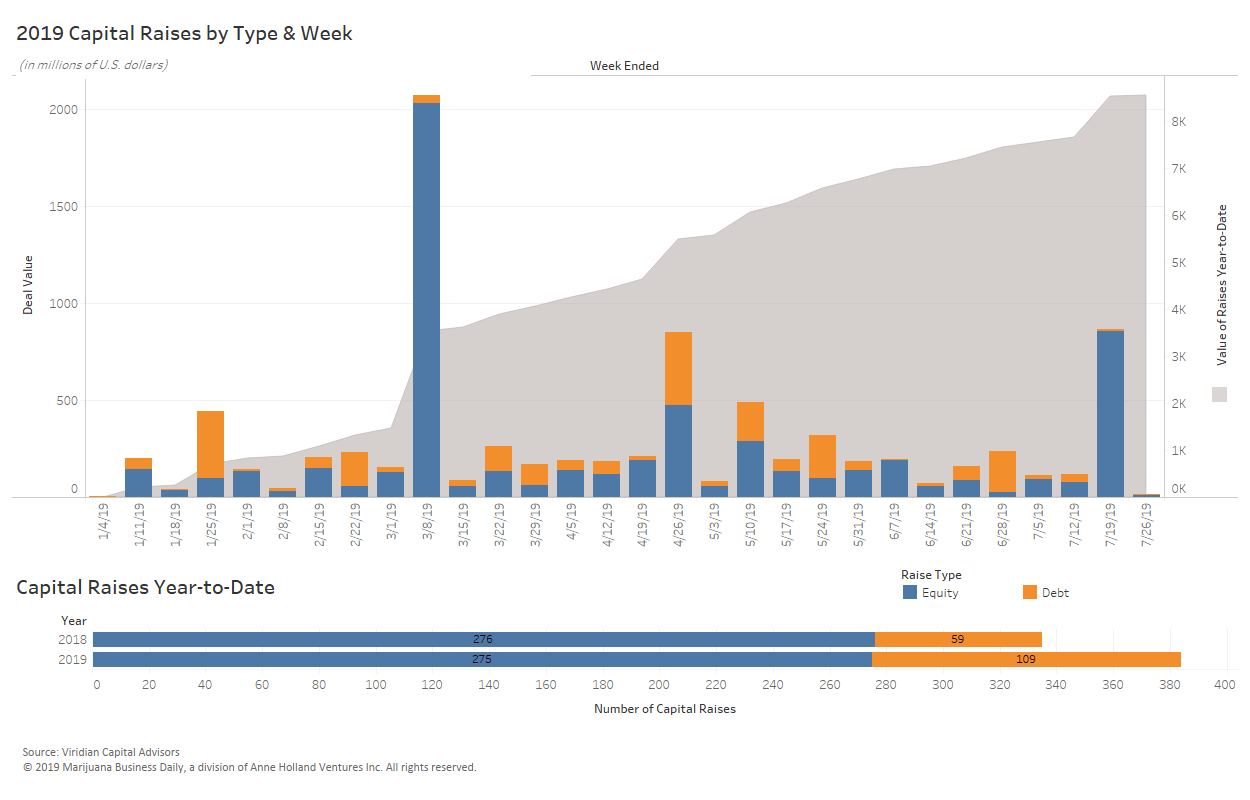 Top raises closed last week:
Origin House (CSE: OH), a Canadian cannabis delivery company due to be acquired by Cresco Labs (CSE: CL; OTC: CRLBF), closed a debt raise of 12 million Canadian dollars ($9 million) with the Manitoba, Canada-based Opaskwayak Cree Nation. Ontario-based Origin House received a second tranche of CA$8.5 million July 26 with proceeds expected to be used for expansion of cannabis facilities in Sonoma County, California.
Blaze, a California cannabis software company, and Leafwire, a Colorado-based marijuana investment group, each received $1 million in equity seed funding.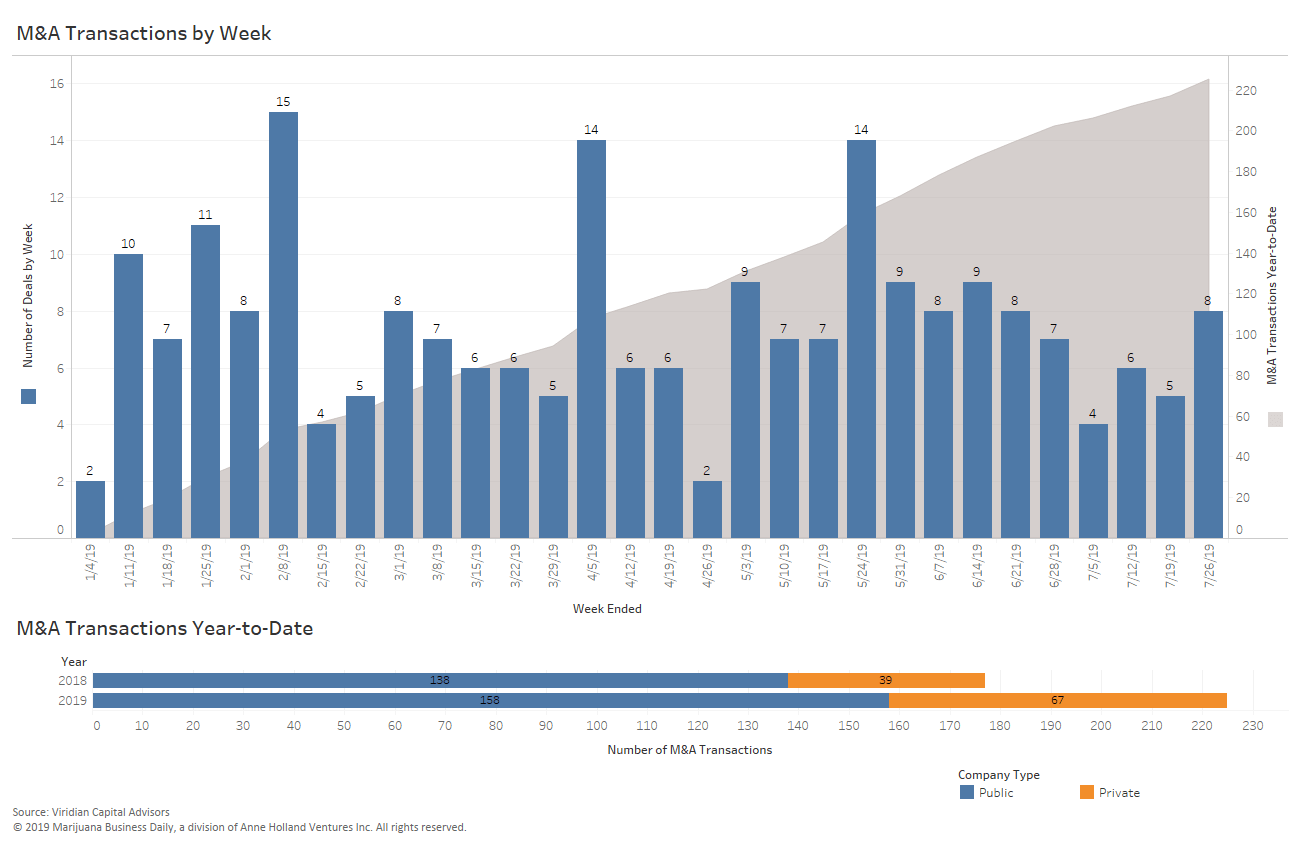 Top M&A deals closed last week:
Ionic Brands (CSE: IONC; OTC IONKF) acquired Natural Extractions, which is known for its Zoots cannabis edibles company, for $11 million. Both companies are based in Washington state.
Origin House sold a 5.1% equity stake in Florida-based medical marijuana company Altmed, a condition of Origin's proposed acquisition by Cresco Labs. Under terms of the deal, Cresco cannot expand operations in Florida. Toronto-based family office Zola Global acquired the stake for $6 million.
Viridian Capital Advisors is a financial and strategic advisory firm that provides investment banking, M&A, corporate development and investor relations services to emerging growth companies and qualified investors in the cannabis sector.