Colorado's new era of recreational marijuana sales kicked off Wednesday with massive lines, price hikes and even arbitrary limits on customer purchases.
Demand came in on the high end of estimates, surprising many business owners who expected solid – but not overwhelming – traffic on the first day of retail sales.
In Denver, consumers queued up for hours throughout the day outside the 17 registered retail shops serving the recreational cannabis market, with some lines snaking around the block.
Dozens of customers arrived before sunup at several locations.
Starting prices for recreational cannabis ranged from about $40-$50 an eighth (or roughly $50-$65 after taxes), with some shops raising prices several hours after opening due to crushing demand.
Many business owners scrambled to fill their shelves and input products into the state's inventory tracking system in time for retail sales.
"We were here until 1 a.m. putting product in bags and then back again at 6 a.m.," said Kyle Speidell, managing partner of The Green Solution, which opened two shops for recreational business. "It's going to be a while before we can meet the demand of the [recreational] market."
Within 20 minutes of opening its doors Wednesday morning, The Green Solution (pictured) decided to impose a purchasing cap of a quarter of an ounce for all customers, despite the state allowing in-state residents to purchase up to an ounce.
The shop moved 25% of its medical marijuana inventory over to recreational before Jan. 1. Speidell's staff distributed free coffee and cigarette lighters to the hundreds of customers that braved snow flurries to wait outside in a line that took two hours to complete. Inside his shop, Speidell priced his recreational flowers at between $45 to $55 for an eighth before taxes, which represents a 25% increase from The Green Solution's traditional medical pricing.
The price hike was similar at 3D Cannabis Center in north Denver, which hosted a national press conference for one of the state's first recreational sales. 3D raised prices on eighths to $50 from $35. The shop had a limited supply of edibles for sale and approximately 20 different strains of marijuana, including Bubba Kush, which became the first strain to ever be purchased by a recreational customer.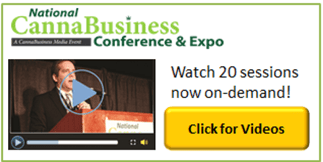 Budtender Vincent Majikas said the price point was chosen because of its universal appeal to marijuana smokers.
"$50 is such a set price; people pay more than that in most states for really bad herb," Majikas said. "People are used to [the price point]."
Majikas said 3D employees had spent several days working nearly around the clock to prepare for Jan. 1, and the majority of the labor was spent tagging plants for the inventory tracking system and putting product into the state-mandated childproof packaging. Then employees had to ready the store for recreational sales.
The Colorado business that faced the toughest scramble, however, was The Clinic in south Denver, whose owners obtained their recreational license at 5 p.m. on Dec. 31. Employees worked all night to prepare the shelves for business. But the child-proof packages The Clinic ordered from California-based packaging company Stink Sack failed to arrive in time for the opening date.
General manager Ryan Cook said he contacted the state's Marijuana Enforcement Division to explain the situation, and they told him he could improvise the rule, but just this once.
"We're [selling] it in a brown paper bag with a sticker on top," Cook said. "It's already inside our own plastic packaging."
Cook said there was also fear that the business might run out of cannabis. He transferred just 15% of the shop's available inventory into the system. To boost inventory, Cook then purchased 10 different strains from the River Rock dispensary to bring The Clinic's total recreational marijuana inventory to 15 pounds. According to Cook, it was the first time The Clinic ever purchased marijuana wholesale.
Despite the boost in inventory, The Clinic raised prices to $55 per eighth and imposed a purchasing cap of an eighth per customer.
"It's so everybody gets something," Cook said. "We don't want to alienate customers."
Not all recreational business owners feared shortages, however. By 2 p.m., Patient's Choice/Bud Med in Edgewater had completed 178 transactions, nearly quadruple its daily number as a medical dispensary, and a three-hour line of customers waited outside. But owner Brooke Gehring said she had plenty of strains on hand for the customers.
Gehring said she moved 80% of the shop's medical inventory onto its recreational shelves. She hiked prices nearly 45%, however that was simply to cover costs, not to prevent additional purchases. Gehring also did not limit each customer's purchasing size.
"We were aggressive with our transfer," Gehring said. "We were still discussing prices at 10 p.m. last night."