The 2014 election proved to be an encouraging one for the marijuana industry at large, setting the stage for hundreds of millions of additional dollars in cannabis commerce and scores of new business opportunities.
Pro-cannabis ballot measures prevailed in three out of four key national battlegrounds, and even the one major disappointment – the narrow failure of Florida's medical marijuana measure – provided reasons for optimism about the future.
Oregon and Alaska have joined Colorado and Washington in legalizing recreational marijuana, while Washington DC voters approved cannabis possession and use, which could pave the way for sales down the road. Guam also became the first United States territory to legalize medical marijuana, which could create more business opportunities for U.S. entrepreneurs.
This will all pave the way for additional marijuana ballot measures in 2016 and possibly legislative victories next year, putting the cannabis industry on good footing to close out 2014.
Here's an overview of how key marijuana measures fared, the impact on the industry and reaction from business leaders and supporters.
Florida: Fight Will Continue
The Sunshine State was an early defeat on Tuesday night, with election results emerging at roughly the same time as the victory to the north, in Washington DC. The Florida campaign was an expensive one, with both sides expending millions of dollars on TV ads, both fighting to the bitter end.
But after the count was finalized, Amendment 2 failed to get the requisite 60% of support from voters needed to change the state Constitution – it garnered just under 58%.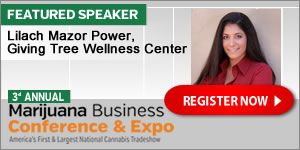 That was a huge letdown to scores of cannabis entrepreneurs who were hoping to tap into what could easily become one of the country's largest MMJ markets, with a population of 20 million and a sizable elderly demographic.
"It's very, very disappointing," said Mike Smullen, executive chairman of Altmed, a Florida cannabis company aiming to open a MMJ dispensary. Smullen and his team are still planning on moving forward with their business plan, in the hopes of getting one of five business permits the state will issue for high-CBD, low-THC medicine for epileptics.
Smullen said that Drug Free Florida, the campaign that opposed Amendment 2, ran "deceptive" ads based on "fear-mongering," paid for in large part by more than $5 million from casino mogul Sheldon Adelson. People United for Medical Marijuana, the group behind Amendment 2, didn't counter as well as they could have, Smullen said.
"This should not have happened. There was enough momentum," Smullen said. "Perhaps we underestimated how effective those TV ads were in the last few weeks."
But the fact that nearly 58% of voters supported MMJ is highly encouraging and would have ranked as a resounding victory in other states that only require a simple majority to pass such legislation.
John Morgan, the Orland trial attorney who spearheaded the campaign and funded it with millions of his own money, promised that the battle for MMJ isn't over.
"This fight does not end tonight. This fight begins tonight. Tomorrow we go to Tallahassee," Morgan said in a press release.
"The governor and the leadership of the House and Senate MUST listen to the people who gave them their jobs. They must act on this issue," Morgan said. "If they don't – we'll be back on the ballot in 2016. And the will of the people WILL NOT be denied a second time."
Oregon: Third in Line for History Books
Although Oregon voters had twice before rejected marijuana legalization, this time around 54% of voters gave the thumbs up to Measure 91, which the head of the Drug Policy Alliance has called the "new gold standard" when it comes to recreational marijuana.
Results of the election came just a few hours before Alaska, technically making Oregon the third state in the nation to legalize rec sales.
"It's a huge day in history," gushed Claire Kaufmann, a cannabis industry consultant based in Portland. And it could prove a financial windfall for those positioned to cash in – annual sales could come in around $225 million to $275 million, according to Marijuana Business Media's initial ballpark estimates.
Kaufmann and others see Oregon as a new potential national leader when it comes to the cannabis industry, in large part because the state can capitalize on the trials, errors and successes in both Colorado and Washington.
"What's wonderful about being in Oregon is we had the opportunity to learn from Colorado and Washington," Kaufmann said. "We're going to do some amazing things, not only when it comes to research and development, but also when it comes to safety and implementation."
The measure also took a different campaign approach from many past victories, in focusing on undercutting the black market, and utilizing law enforcement officials in promoting the initiative.
Alaska: An Unknown Frontier
Ballot Measure 2 passed by a relatively narrow margin on Tuesday, garnering 52.1% of the vote – surprising some national observers who were bracing for a loss.
Recreational marijuana sales face a fairly uncertain future in Alaska, which – like Washington State before it – doesn't have an existing medical marijuana regulatory system. Dispensaries are not allowed under the state's MMJ law, so Alaska will be approaching this from scratch.
The major questions now are tied to regulations. Will the state decide to establish a cap on the number of stores and cultivation sites allowed? What will the tax rate be? Will vertical integration be mandatory, an option or not allowed at all? The answers to all of these questions will ultimately determine the level of business opportunities and the size of the market.
The Alaska market is significantly smaller than Washington, Colorado or Oregon, with a population of just 735,000. Still, retail marijuana could generate between $45 million to $55 million in annual sales initially, according to Marijuana Business Media's estimates.
Washington DC: A Beginning or an End?
Arguably the most tenuous of victories on Tuesday was Initiative 71 in the U.S. capital, which legalized adult use and possession of marijuana for recreational purposes, while leaving sales illegal. The measure passed by an enormous margin, with almost 65% support, but it might prove a symbolic victory if Congress decides to overturn the law.
Roll Call reported on Tuesday that U.S. Sen. Rand Paul, R-KY, who heads a Congressional panel that oversees DC laws, is inclined to respect the will of district voters. But Paul's colleagues might not feel the same way, so the cannabis win could be short-lived.
But if 71 is allowed to stand, then the DC city council may wind up approving recreational sales in the near future. It's a possibility that's already been reported by more than one news outlet, including The Washington Post. If that happens, it could create a $130 million market, with estimated tax revenue of $20 million a year.
John Schroyer can be reached at Johns@mjbizmedia.com