(Click on the orange arrows to advance the slideshow.)
More than two-thirds of American consumers consider sustainability when making a purchase, and they are willing to pay more for sustainable products, according to a 2019 survey conducted by CGS, a New York-based provider of information technology services.
When it comes to cannabis packaging, sustainability is notoriously difficult to achieve, with states requiring individual wrappers, copious labels and other waste-intensive practices.
Nonetheless, brands can do their part – and seek higher price points for their products – by selecting packaging that can be recycled or is made from recycled materials.
What follows is a sampling of products from suppliers of sustainable packaging.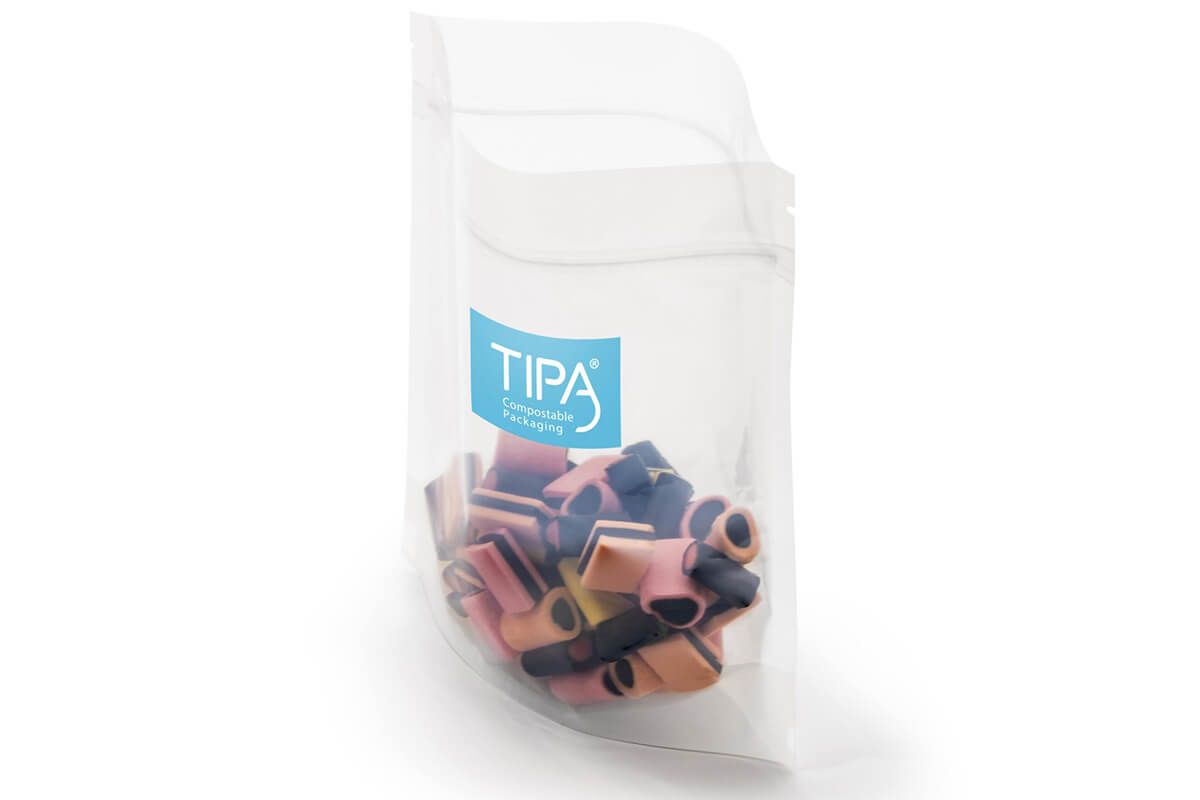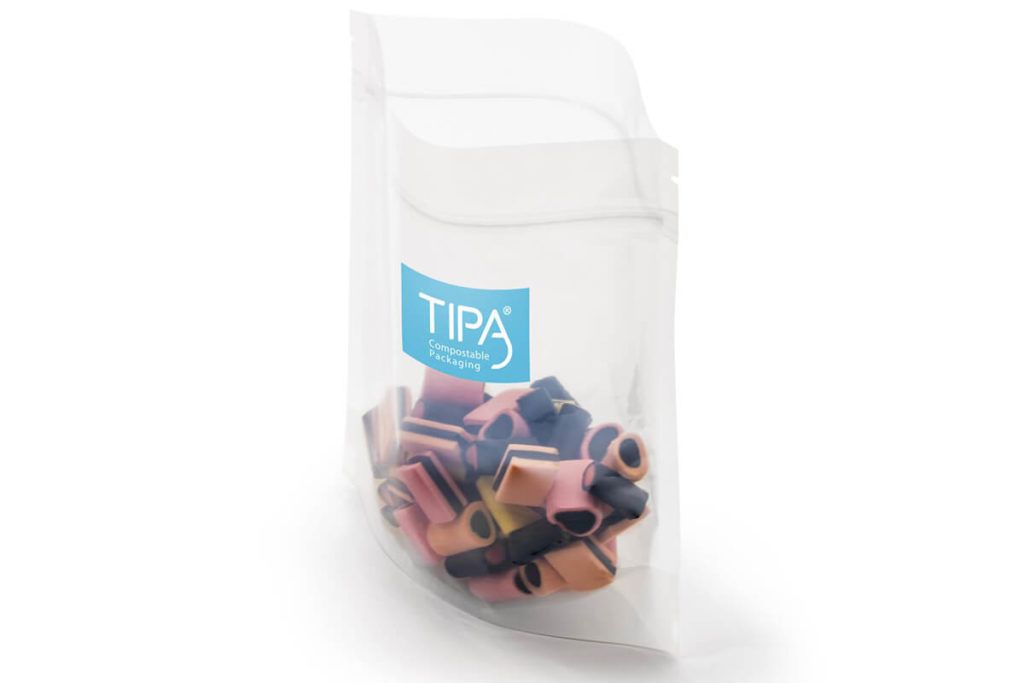 This laminate, stand-up pouch with a zipper is compostable.
Like all products from Israel-based Tipa, it complies with EU 13432 and ASTM D6400 standards and is certified for both home and industrial composting. It also bears the TUV's OK Compost mark.
The package also meets foodcontact regulation requirements in Europe and the U.S. and has a medium to high moisture barrier and a high oxygen barrier.
The pouch is available in white laminate that is fully opaque and printable.
A childproof double zipper also is available.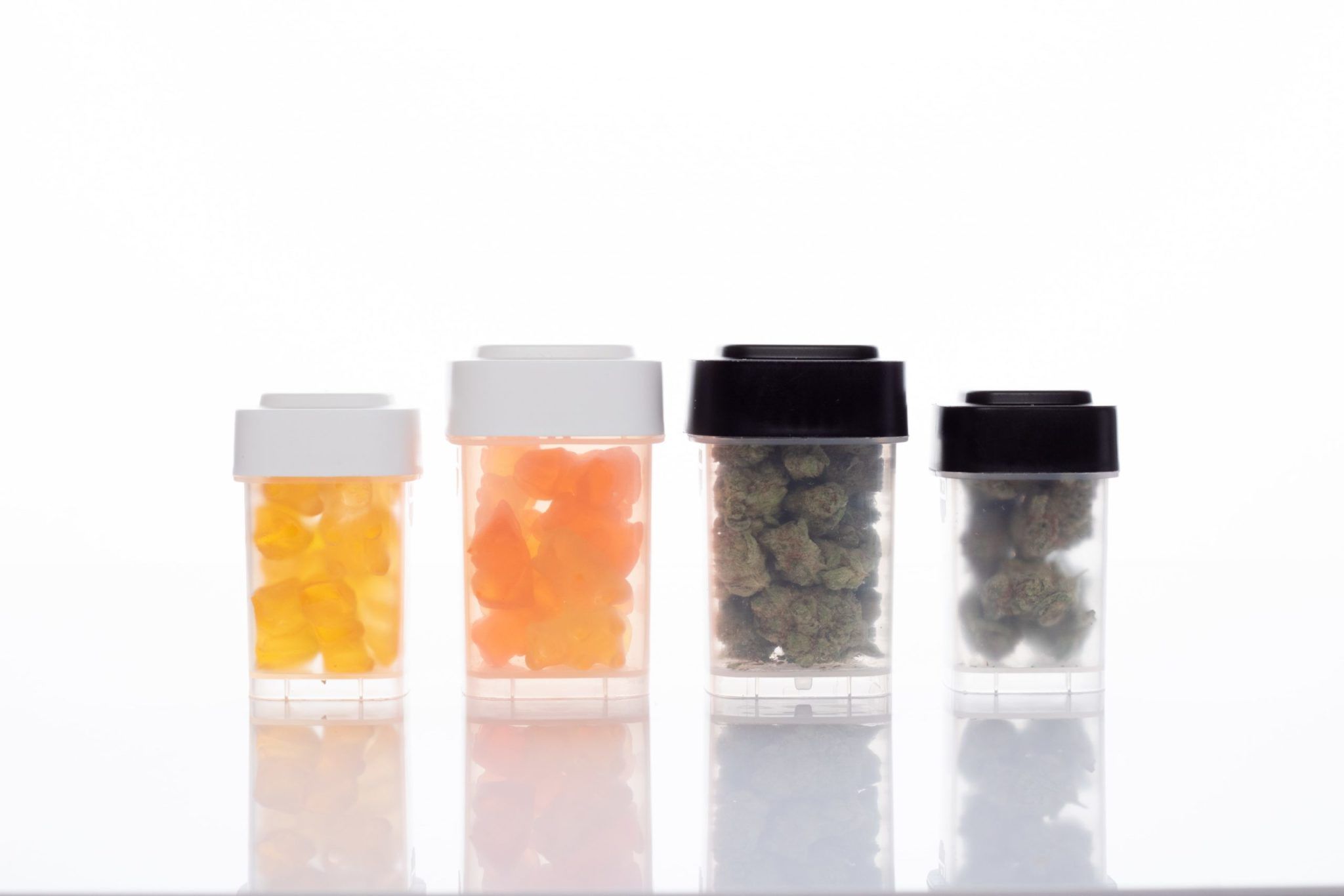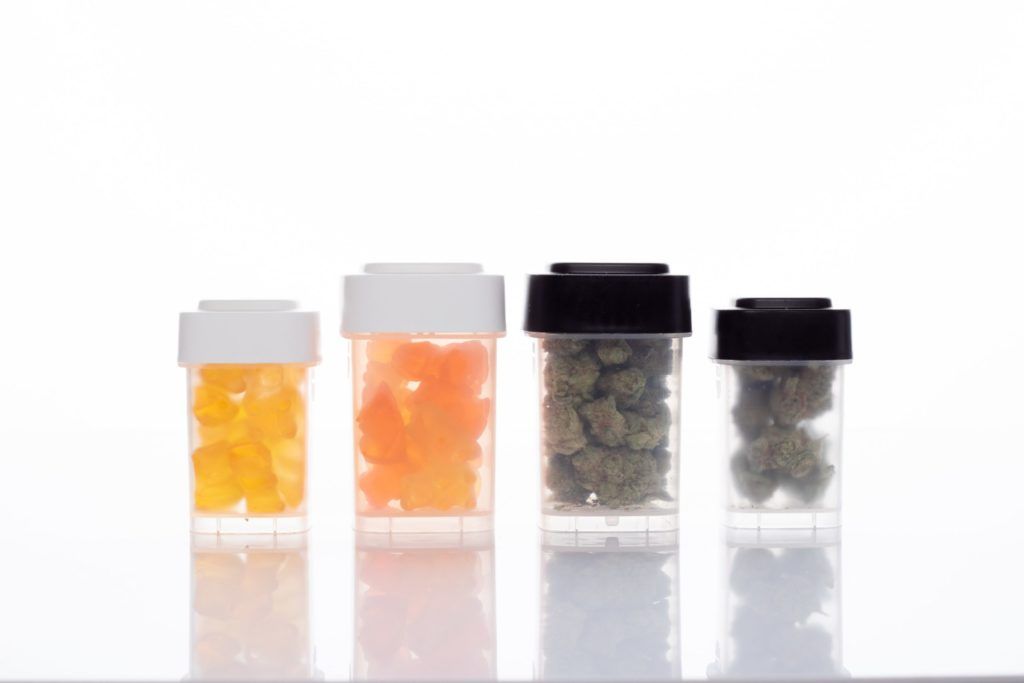 Massachusetts-based Calyx Containers takes aim at sustainability through its manufacturing process.
The company's lids are made in California, reducing the product's carbon footprint compared to those shipped from overseas.
Some packaging companies make circular seals by die cutting from rectangular sheets, which can waste material.
Others attach the seals using adhesives, requiring the seals to be removed before the plastics can be recycled.
By contrast, Calyx uses a molding process. Molding produces only 0.1% waste in comparison to competitors, according to the company.
Additionally, the lid and seal are 100% recyclable.
Calyx's containers also are treated with organic additives to help accelerate degradation in biologically active landfills.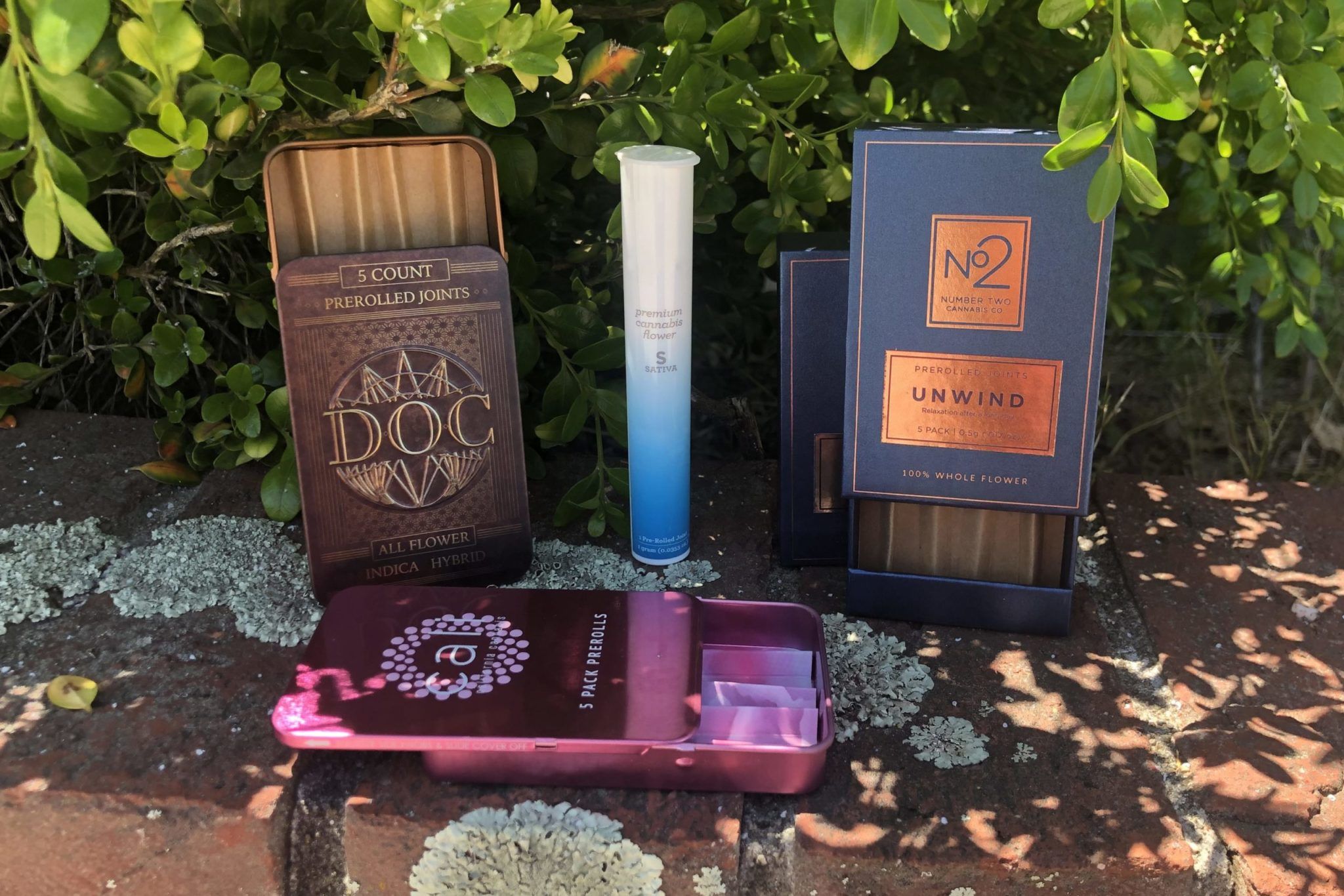 Contempo Specialty Packaging in Rhode Island offers sustainable tins, tubes and boxes.
The Locking Tin is plastic-free, reusable and recyclable.
The Greener Pop Tube is treated with an organic additive that accelerates degradation and also is recyclable.
The recyclable Vault Box is can be customized.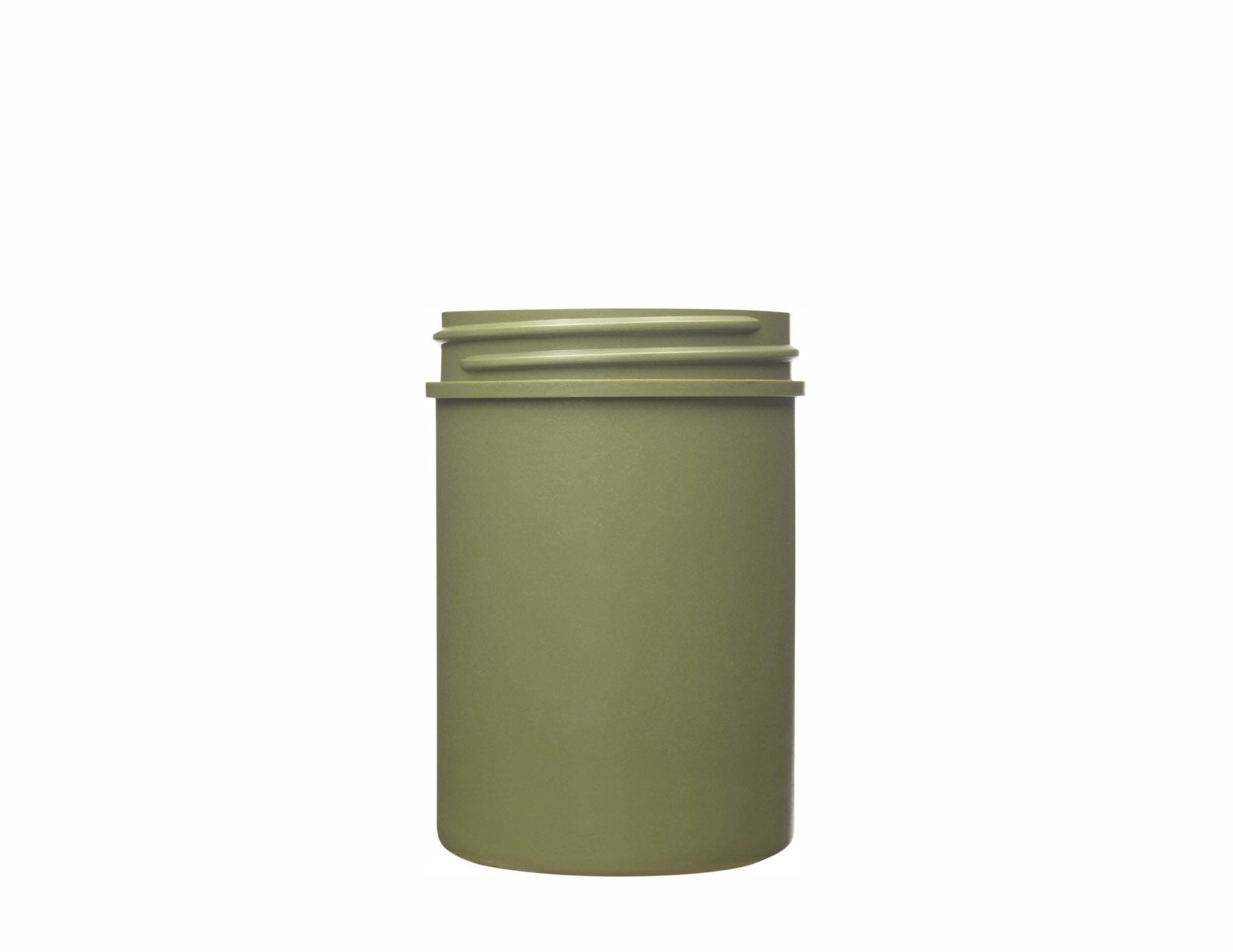 Hero Packaging produces U.S.-made, child-resistant cannabis packaging.
All the plastics used in the production process are recyclable. Hero also uses two types of resins that are post-consumer recycled.
Ecoprime, pictured here, is a U.S. Food and Drug Administration-approved, post-consumer, recycled HDPE resin. It's produced from curbside collection of milk, water and juice bottles, making them 100% recycled.
The process produces a jar with a matte sheen.
The company also provides packaging from recycled polypropylene material sourced from post-industrial (scrap waste) and post-consumer (recycled) applications.
Polypropylene produces a glossy surface.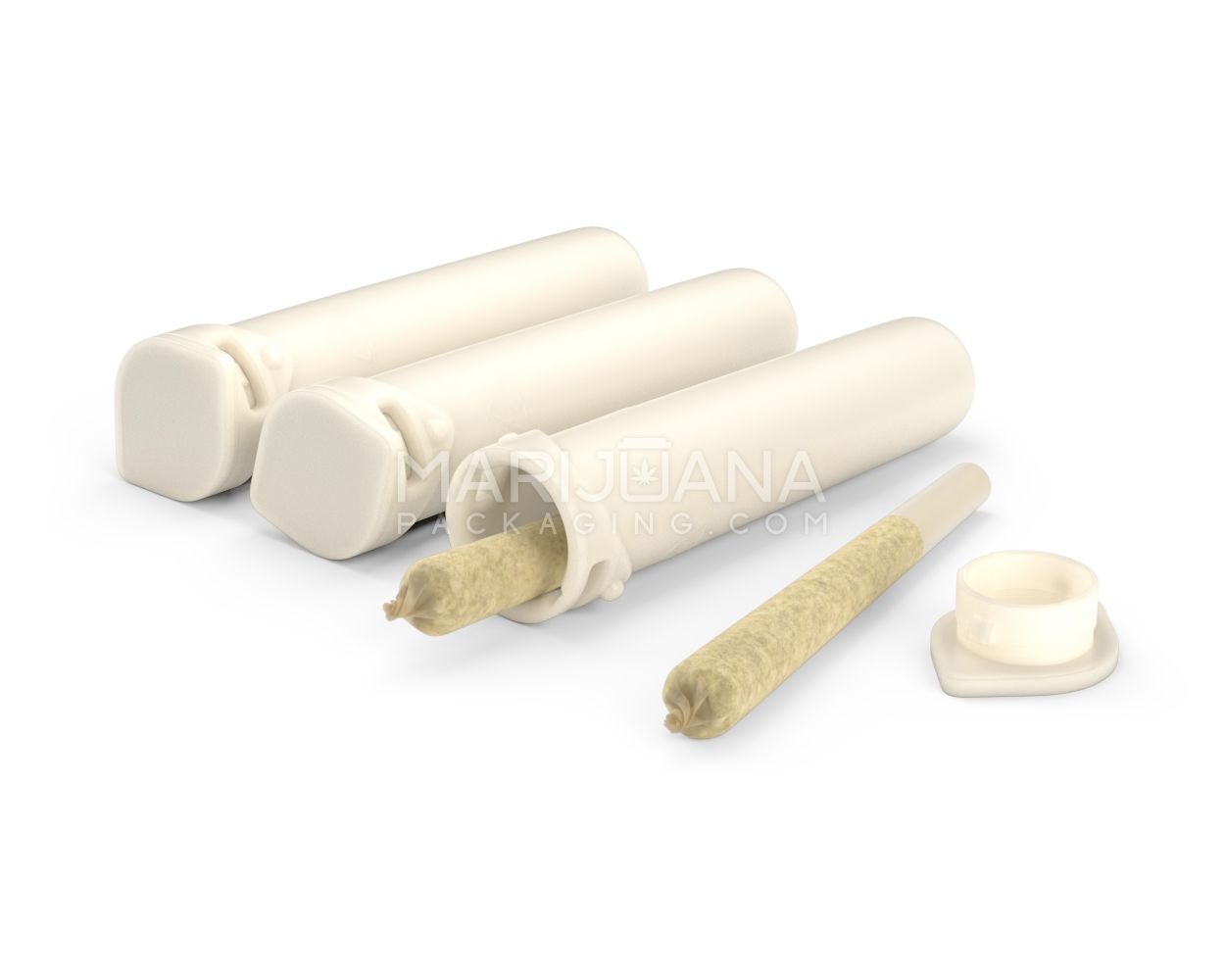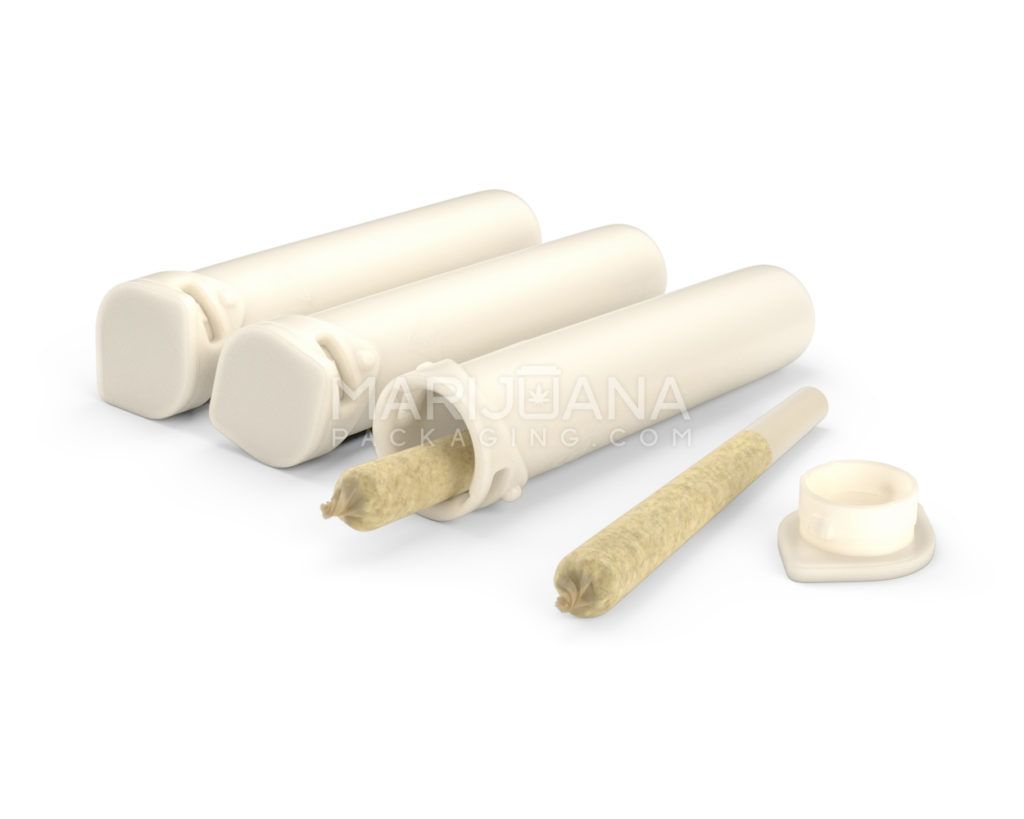 These pre-roll cone tubes from MarijuanaPackaging.com are made from reclaimed ocean plastic.
They also are HDPE recyclable so they can go straight into consumer recycling bins.
The tubes are made in the United States and are also child-resistant.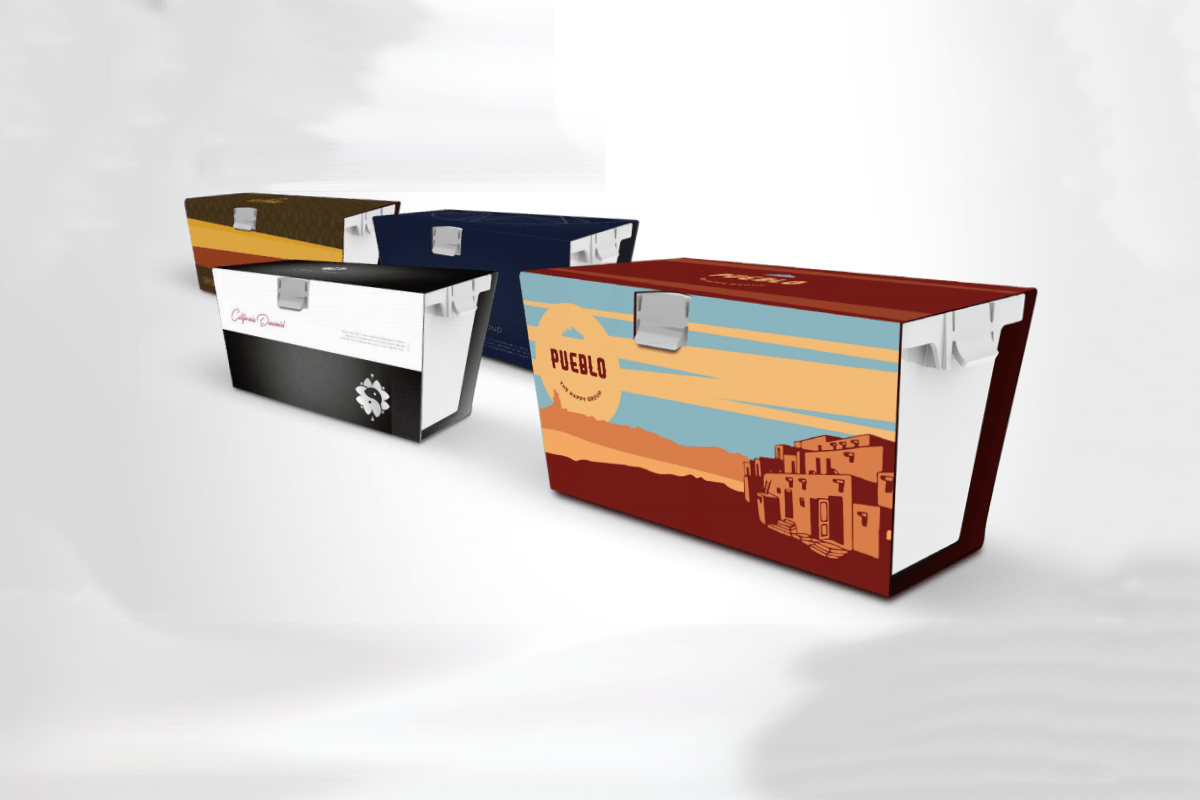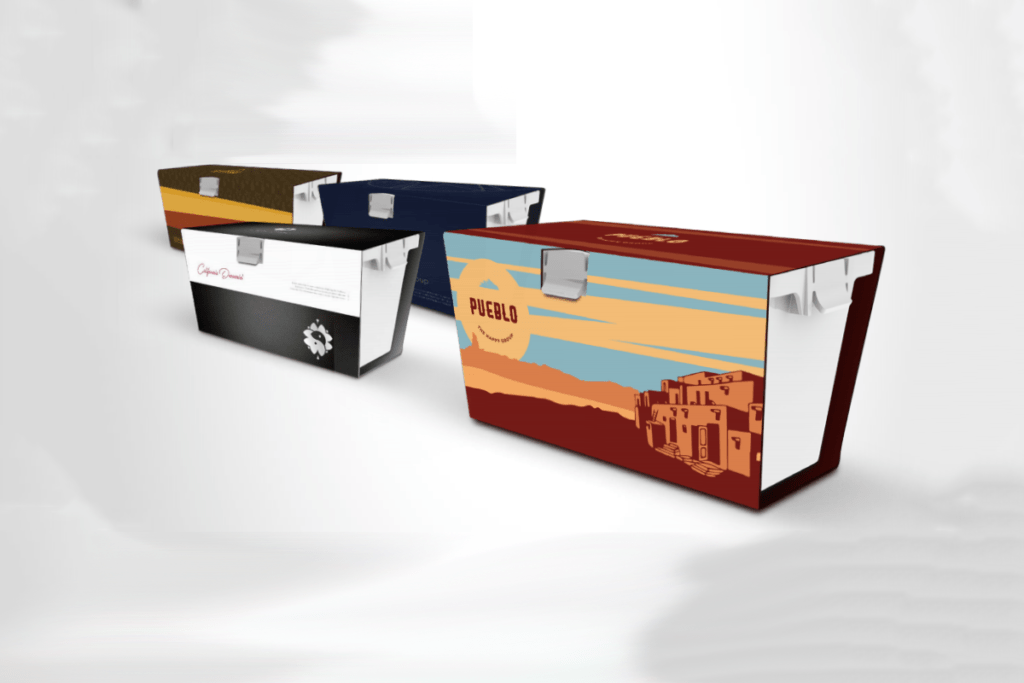 These wide-mouth boxes from Colorado-based STO Responsible are made to be repurposed.
If they don't get reused or recycled, the boxes will break down in a landfill. They're made of an enzyme-driven, degradable plastic.
STO also partners with the nonprofit One Tree Planted. Each purchase funds tree planting.
The packages are child-resistant.
Because they are stackable, they can provide better display options for companies that also must adhere to state-mandated labeling regulations.
The containers come with exterior sleeve and sticker dieline templates, so brands can easily complete their own labels.