(This story is part of the cover package in the November-December issue of MJBizMagazine.)
Company: Trulieve | Location: Tallahassee, Florida | Sector: Vertically integrated MSO
In the four years since Kim Rivers founded Trulieve, the cannabis company has gone from 10 employees who filled vape cartridges to a 4,000-employee behemoth dominating the Florida market and operating in California, Connecticut and Massachusetts.
Trulieve has hired roughly 1,000 employees since the pandemic started this spring and opened its 60th store in Florida on Oct. 9.
Rivers attributes Trulieve's success to focusing on Florida, where the company was able to hone strategies and execution, while applying lessons learned to new markets.
"Having the opportunities that we had in Florida has really set the stage for who we are as a company," Rivers said.
Focus on one state and apply the lessons learned to new markets
Trulieve considered expanding out of Florida in 2019 but didn't find desirable acquisition targets. Meanwhile, the slowdown in capital funding that year forced the company's competitors in Florida to "pump the brakes" on expanding in the state to conserve capital and stay operational, Rivers said.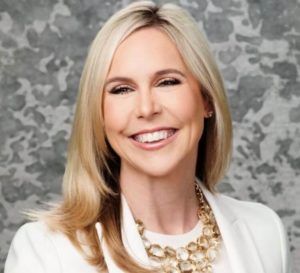 "We saw that as an incredible opportunity for us to double down in a state where we are No. 1, (where) we had a successful foundation," Rivers said.
Doubling down meant expanding retail and investing in less visible efforts such as research-and-development and business software applications.
Key to Trulieve's expansion strategy is applying what it learned in Florida to new markets. "We can take those lessons and really apply them and shape our footprint, dependent on the market," Rivers said.
Consider Massachusetts, where the maximum cultivation canopy currently allowed is 100,000 square feet. Because Trulieve has similarly sized grow facilities in Florida, it can run tests to see what will work best in Massachusetts.
Another example of a Florida lesson applied elsewhere is Trulieve's dispensary in Palm Springs, California.
Taking their experience in Florida, where stores with fewer product SKUs often do better, company officials "culled" the number of products at the Palm Springs store.
"California is a market where it's not unusual to go into a store and then be overwhelmed by choice," Rivers said. "We cut SKUs back, and the spend per patient improved."
Be prepared to pivot quickly in response to major market shifts
Two areas where Trulieve has demonstrated a propensity for execution are delivery and edibles.
Rivers estimated that before the pandemic, about 20% of Trulieve's sales were through delivery and pickup while 80% were in-store. But the pandemic changed that.
"Within a two-week period, that completely flipped," said Rivers, noting that 80% of sales came through delivery and pickup and 20% via walk-in. "Because we already had some delivery, we didn't have to create it from scratch, but just expand it."
Trulieve assembled several teams to focus on the new challenges caused by the pandemic, including a delivery team tasked with coming up with a plan for 100% delivery, should the state order all cannabis retailers to close.
In one week, Trulieve doubled its fleet from 100 vehicles to 200. Because Florida requires two employees in a delivery car at any given time, Trulieve also hired dozens of new workers and cross-trained other employees. Employees who had been passengers in delivery cars became drivers, while other cross-trained employees became passengers.
Plan ahead to capitalize on big changes in the rules
When Florida finally released rules on cannabis edibles in August, Trulieve already had a head start in the market. That's largely because edibles were already written into Florida's marijuana regulations three years ago. That statute stipulated that a company would have to build a kitchen with certain specifications, get the kitchen inspected by the state agriculture department, have Good Manufacturing Practice standards for food safety and meet other requirements.
"We did all that almost immediately when the law was passed. We also had been working on licensing agreements with partners and have a number of brand partners in the edibles space," Rivers said. Those partners include Colorado-based Binske, District Edibles, Love's Oven and Slang as well as California-headquartered Bhang.
"The directive for the team was: As soon as these rules drop … we need to be ready to submit products within 24 hours to the (state) Department of Health (for approval). And that's what we did. Within the first 24 hours, we made the first submission and then received feedback from the department and made some tweaks" to get the products approved, Rivers said.
"We were really sitting on go and ready to move."
Next: Shango