(This is the main article in a package of stories about Women Grow's recent struggles and efforts to right the ship. Click here for a look at the future of the company and here for details on its controversial licensing agreement change with chapters.)
In February 2016, Grammy-winning singer Melissa Etheridge delivered a keynote address to 1,200 attendees of a leadership summit hosted by Women Grow at a lavish opera house in Denver.
The buzz and excitement were palpable, reflecting Women Grow's speedy rise to prominence in the national marijuana industry, its growing influence and its success uniting female cannabis professionals.
"There was just a ton of positive energy," recalled Sara Batterby, former chair of the now-shuttered Women Grow chapter in Portland, Oregon. "There was a real feeling of camaraderie. We were doing something important, and people were noticing."
The future seemed bright for the company, which had built a powerful, well-known brand after launching as a for-profit venture in 2014 to empower women in the marijuana industry by providing networking opportunities, mentoring and business support.
But less than a year after the summit, Women Grow started to stumble.
Dozens of chapters closed, the number of local Women Grow events shriveled, key individuals left and the company's reputation soured in some circles, with several former founding members and chapter chairs levying harsh criticism at the business.
[featured]
Today, Women Grow has fewer than half the chapters it boasted at its apex and doesn't have a presence in Colorado, where it was founded. The company also has turned off many of its most ardent supporters and divided, rather than united, some women leaders in the industry – the exact opposite of what it aimed to achieve.
What led to the turbulence?
Over the past few months, Marijuana Business Daily spoke with more than 20 cannabis professionals either currently or formerly connected to Women Grow, including its founder and current CEO.
What emerged is a portrait of a well-intentioned company that:
Wasn't as clear as it could have been in communicating that it's a for-profit business
Made some questionable strategic decisions, including a shift in how it works with chapters
Let its financial situation deteriorate, creating a loss of focus
Didn't address or didn't recognize a disconnect between its national office and chapters
Tripped over its own success during a multiyear growth spurt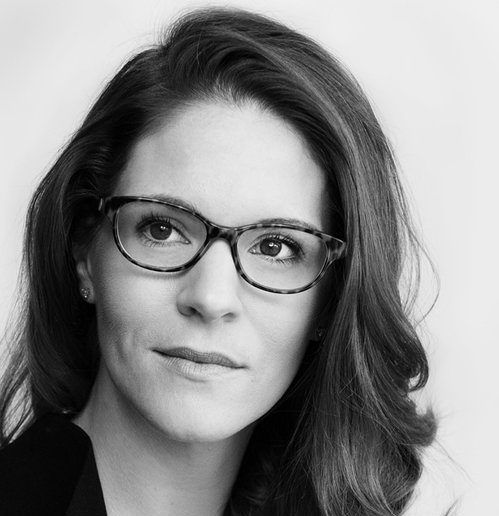 "I feel like our biggest growing pains were a result of how quickly we grew," said Jane West, who founded the company and now serves as a member of the board and partial owner.
"We did our best every step of the way to try to learn, to get feedback from all of the cities and rectify the problems and keep creating a strong foundation. And yet, it's definitely challenging when you grow that fast."
To be sure, the business seems to have rallied in recent months, as several new chapters have launched. The company's current leadership says Women Grow's financial position is improving and that its dues-paying corporate and individual membership numbers are up over a year ago.
Many industry professionals also believe in the company and think it can recover, while even critics say Women Grow has brought immense value to the industry.
But whether the business can fully regain its stature is an open question, in part because of the ill will it has created.
How it started
Women Grow was incorporated as a limited liability corporation in May 2014 in Colorado by Amy Dannemiller, who is better known by her adopted industry moniker, Jane West.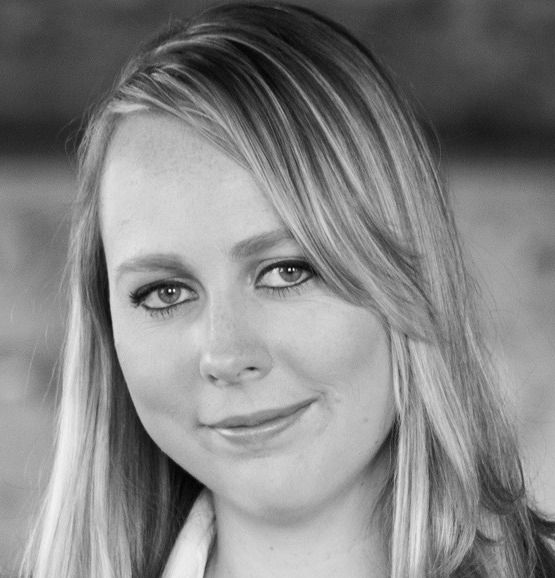 Later that year, she brought on Jazmin Hupp, who became CEO of the company in early 2015.
The concept for Women Grow, West said, emerged from Women 2.0, a for-profit California-based "community-driven" company that is dedicated to empowering women in the tech industry, according to its website.
But to start Women Grow, West relied on contributions from women she met through the Women's Cannabis Business Network (WCBN), an informal monthly breakfast meeting of marijuana business executives that were connected through the National Cannabis Industry Association.
Those involved in WCBN were quite supportive of West's endeavor, which they saw as a way to develop a more widespread mentoring and networking program for women in the marijuana industry.
"We really wanted to take it to another level and have it be a philanthropic-based mentorship, where we could bring more women into the industry and support one another," said Diane Czarkowski, a principal at the Boulder-based marijuana business consultancy Canna Advisors.
Czarkowski said she and others who initially contributed money to Women Grow thought the idea was to operate it as a nonprofit, like WCBN.
Czarkowski gave West $3,000 in late 2014 to help launch Women Grow. Other founding members contributed similar amounts, while some volunteered their time to help launch the business.
In total, Women Grow raised $30,000, according to West (other sources involved in the early days told Marijuana Business Daily the sum was above $50,000).
Issue #1: Initial misconceptions
One of the early decisions that would later come back to haunt West was her choice to make Women Grow a for-profit endeavor as opposed to a nonprofit.
West said she took that route for one main reason: flexibility.
"I spent most of my career working for nonprofits, and I'm hyper-aware of the limits nonprofits have, the limitations of assets they can own and how they can grow that really restricted the companies I used to work for," West said.
West said she was clear about the status of the company from the outset, and none of the sources with whom Marijuana Business Daily spoke said they encountered any deliberate deception.
But some women also said the for-profit aspect wasn't specifically identified, and that a fair share of members believed it was a nonprofit.
"It was first created like a nonprofit," said former Women Grow CEO Leah Heise, referring to the company's structure in which a centralized national office (it was moved to Delaware from Colorado last year) oversaw chapters in various cities. "Even I believed it was a nonprofit when I became a member."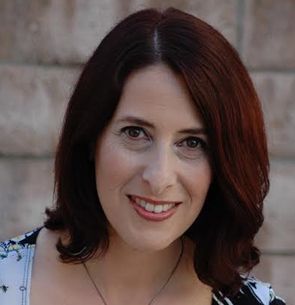 That misconception, even if unintentional, caused hard feelings with a number of women who worked as volunteers for Women Grow. They viewed giving their time as a contribution to a philanthropic cause, instead of to a company that is technically dedicated to making money.
"For a long time, all of us, we all thought it was a nonprofit, and then one day, we magically realized it was for-profit," recounted Jackie Subeck, a former vice chair of the Los Angeles Women Grow chapter. Subeck worked with Women Grow from August 2015 until February 2017.
"Then the question came up, if it's for-profit, then how come I'm not making money? I'm putting in 40 hours a month easily, as a volunteer, and we're in the hole," she said. "Then it was kind of like, 'Wait a minute.' It changed the whole way we looked at it."
Issue #2: Alienation of founding members
Sources said Women Grow also ended up alienating several individuals who ponied up thousands of dollars to help launch the company when West announced in July 2015 that the informal board of directors – the original Colorado-based contributors – would not meet going forward or have any input into company decisions.
"When we found out that she was dissolving the board, and that she was going to be creating her own board with people from outside the industry … that's really the point where there started to be some hard feelings," Czarkowski said. "What it felt like was we were slowly but surely being pushed out."
West referred to those gatherings as "founding member meetings," which she decided to end because it "was no longer appropriate for us to be just meeting with this small group of people in Denver."
"By that time, we had expanded so broadly that we had to pay attention to our entire national network that was growing," West said.
But some women involved in the early days remain suspect of West's motives.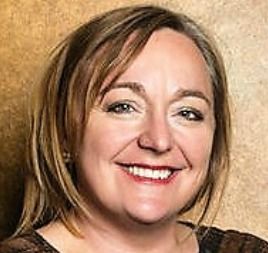 Marijuana industry pioneer Christie Lunsford, another founding member who also gave West $3,000, alleged that West never intended to make Women Grow a continuation of WCBN's nonprofit-type mission of "building an industry of fantastic women who co-mentored each other."
"What Women Grow has developed into is a sham," Lunsford alleged. "I'm deeply troubled by how Jane, Jazmin and others in the organization have exploited women in all levels of advocacy and industry. Those predatory business practices do not align with my values system."
Lunsford claims that West essentially used Women Grow as a tool to bolster her media presence, contact list and industry profile in order to start another company, which West launched in the fall of 2016 after stepping back from managing Women Grow that July.
"We (founding members) were pawned," Lunsford said. "This was all about using our seed money, bios, credibility and contacts and leveraging it all to build out Women Grow so Jane could launch a Martha Stewart-esque weed-brand of lifestyle goods."
West said she was up front about her intentions to branch out professionally from Women Grow.
She also rejects criticisms that she had ulterior motives, adding that she didn't really have a plan when she founded the company – especially for potential revenue streams.
"It seems that people have an impression that there's money being made, but this continues to be a labor of love," West said, noting that she currently receives no income from Women Grow despite her status as an owner of the company.
Still, West could benefit in the long term, given that she has an undisclosed amount of equity in the company. (Hupp, current CEO Kristina Neoushoff and Heise also have equity stakes, while West, Hupp and Neoushoff currently comprise Women Grow's national board of directors.)
Issue #3: Financial concerns
Women Grow, in fact, is in the red – another issue that diverted leadership's focus from the company's mission, and one that was also arguably created by West not having a business plan from the outset.
Heise, who ran the company from July 2016 until April 2017, said she "spent 10 months creating revenue" to combat the dire financial straits Women Grow was in, which left her no time to address problems with the company's structure.
During her tenure as CEO, Heise said a lot of her focus was on reducing projected losses, as well as debt that Women Grow had already accrued.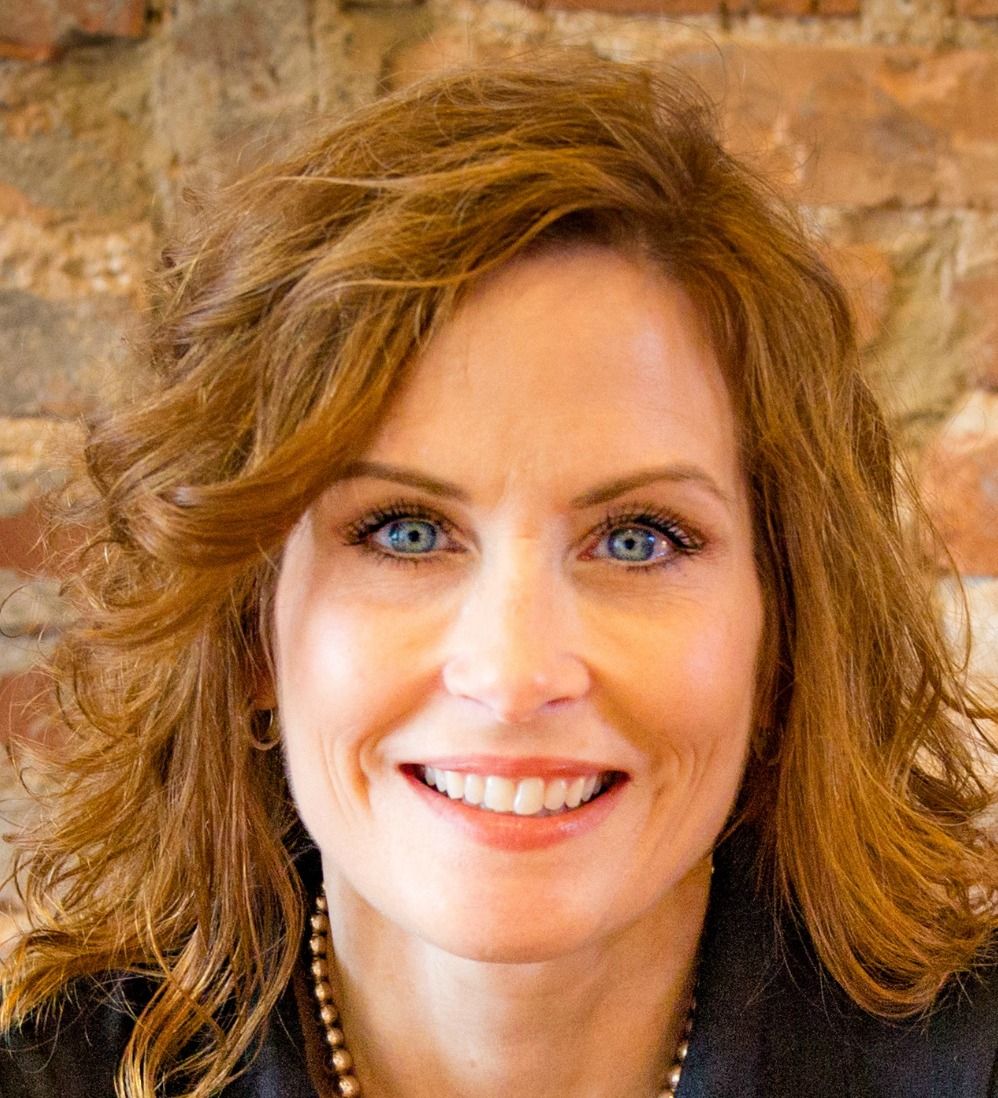 "We reduced the total projected losses for 2016 by more than 50% by reducing travel, staff spending and operational systems," Heise said.
Most of the company's revenue, Heise said, was spent on staff salaries, operating systems and refunding contractors and ticket purchases after some scheduled events were canceled because of weak registration numbers.
Neoushoff declined to discuss the company's financials, saying only that "we're working with an accounting team to review our finances."
However, Women Grow spokeswoman Gia Moron told Marijuana Business Daily the company is looking for new revenue sources to hit profitability, adding that a revamped chapter system and a new licensing agreement "will not take us out of the red."
Heise said that Women Grow isn't a ripoff scheme, but she also was critical of the business model, which she said relies too heavily on income straight from the different city chapters, or "markets," as Women Grow has begun calling them.
She also said that while there's plenty of room for criticism of how the company is run, to the best of her knowledge West and other company officials have acted with good intentions.
Issue #4: Disconnect with chapters
At its peak, Women Grow had 44 chapters spread across the United States and Canada. But as of early August, it had just 21, only 15 of which had "signature networking events" scheduled, according to Women Grow's website.
Perhaps most surprising: The company once had four chapters across Colorado, where Women Grow was founded and incorporated in 2014. Today, there are zero.
One factor that led to the contraction, according to sources: poor planning and communication from the national office.
There also was a lack of transparency on issues such as who exactly owned the company and the status of its finances, some former members claimed.
That led to the question of whether original donors – including Czarkowski and Lunsford – were actually part of a board of directors. It also created confusion over how volunteers perceived the company, what expectations for chapters were and a basic disconnect between the motives of chapter volunteers and the necessity of making money to keep the company running.
"By the end, I got the sense that they were interested in growing the finances, and not the community. And that did not align with my beliefs. That was not the message that had drawn me to Women Grow in the first place," said Anne Marie Doyle, a former chair of the Denver chapter, who succeeded West in that role.
Doyle parted ways with Women Grow in October 2016 after a year and a half of putting on monthly networking events and bringing in new members and sponsors. Once she left, the chapter simply closed because there weren't any women willing to take over.
Another fundamental problem that developed was who paid for expenses on the chapter level.
Doyle and Subeck both said they often lost money on networking events because they had to front the costs. They then had to cross their fingers that ticket sales would cover the overhead, because 50% of revenue was going to Women Grow national instead of straight back to the chapters.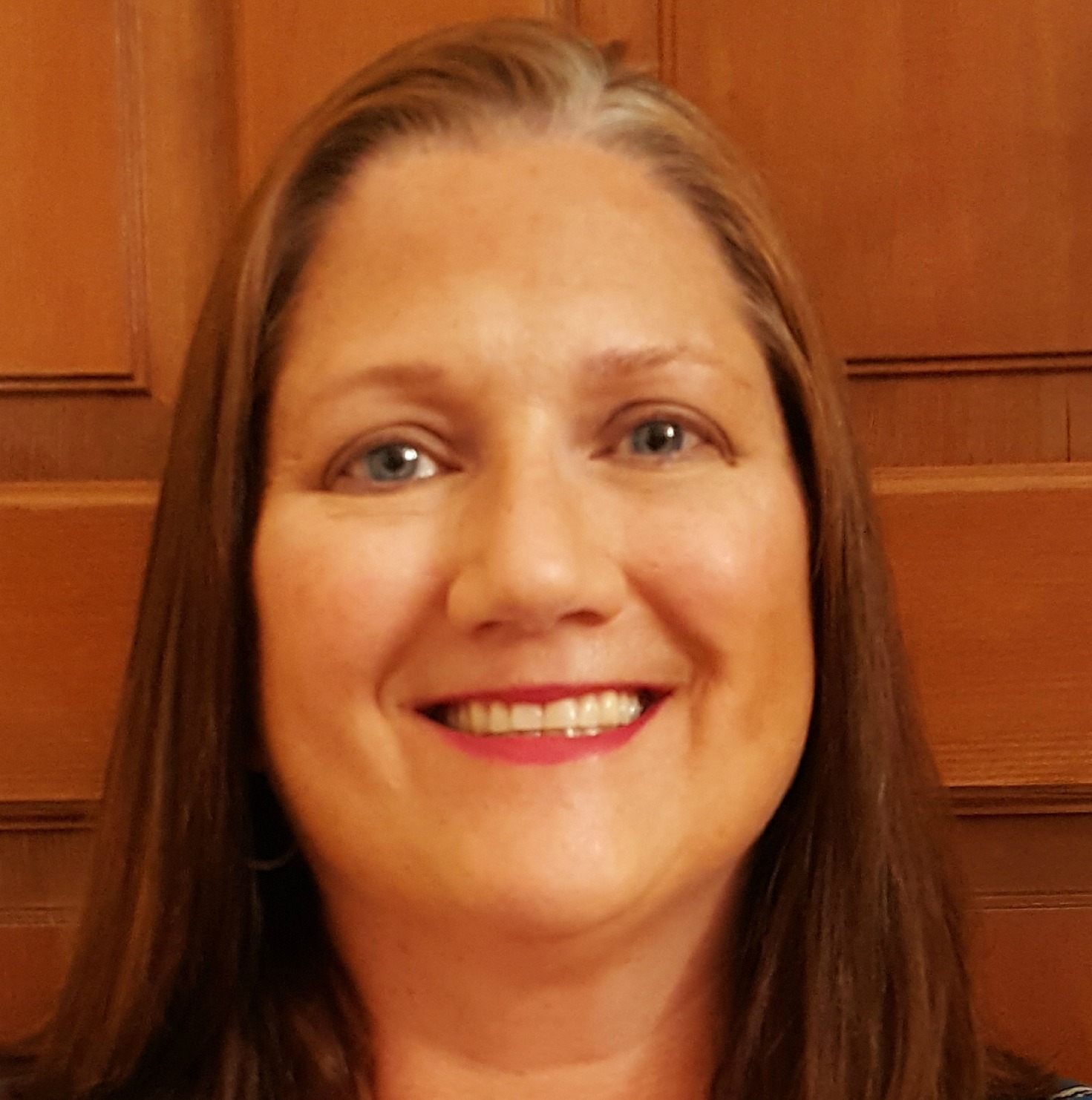 "I was pretty much breaking even for the first year, because I was renting space, and having to have stuff catered, and having to have things printed," Doyle said. "Everything that happened on a local chapter level was coming from the chapter itself."
West said that she hadn't intended for chapters to spend money renting venues, adding that the original idea was to find spaces that would be usable free of charge.
"We should have been more clear about the need to find just the right venue for the events so that it's not cost-prohibitive to hold the events," West said.
Neoushoff said being mission-driven and also a for-profit company aren't mutually exclusive.
"We are looking to grow the finances. We are a business," Neoushoff said. "The company was started as a for-profit because women should be able to make a profit. I really feel strongly about profit from purpose, and I believe you can be socially responsible and do social good and also be profitable."
Issue #5: New licensing agreement
Last December, Neoushoff – then Women Grow's COO – sent a new licensing agreement to at least 31 chapters operating at the time, according to emails obtained by Marijuana Business Daily.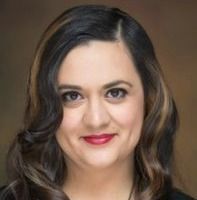 Part of the proposal was that chapters would be responsible for at least $6,000 a month in royalty revenue, which would be split 50/50 between national and the chapter that raised the money. That added up to $36,000 a year to national Women Grow from each chapter.
"That was basically the item that freaked everyone out, was the minimum guarantee," Subeck said of the proposal.
"We wouldn't have been able to make that money to give them. It wasn't possible," she added. "And we (Los Angeles) had one of the biggest events. So if we couldn't do it, most likely nobody would be able to do it."
Ten days after the first licensing agreement was sent to chapters in December, then-CEO Heise walked it back, replacing it with a "good faith clause" that chapters would do their best to reach sales goals of $6,000 a month. The updated contract also included an annual $3,000 licensing fee for chapters to use the Women Grow brand.
But even that wasn't enough, said Shawna Brown, a former Women Grow volunteer who tried for several months in early 2017 to make the new system viable for her local chapter in Albuquerque, New Mexico.
"We couldn't keep it going here because of the changes that were made," Brown said.
The bottom line was that there wasn't nearly enough revenue from events in the New Mexico market. Other chapter leaders felt the same way, according to sources.
Batterby even said the new contract was "exploitative."
"You're taking women who want to be part of the community and leveraging that into a situation that does not benefit them," Batterby said.
Heise, for her part, said she thought she "was doing the right thing by increasing the commission to market leaders and encouraging them to sell memberships."
"But the market leaders did not want to do that. They didn't want to be salespeople," Heise said.
Rather, they wanted to be "educators and advocates," and that's what drew them to Women Grow in the first place, Heise said.
Still, West and Neoushoff felt the move was necessary because chapters had sprung up organically all over the country starting in 2014. In the absence of strict oversight, they had begun running events their own ways, with little to no uniformity.
Clarity was needed, West said.
The original Women Grow affiliate agreement, which was circulated for chapter chairs starting in 2014, "wasn't a strong enough contract," she said.
"In order to allow accessibility to the market in 2014, variations occurred that were too diverse. We had to make sure that everyone has the same agreement and is following the same plan," West said.
In early 2016, the company realized its growth rate was unmanageable, so it hit pause on opening chapters.
Neoushoff said Women Grow formally closed the window for new chapters between February 2016 and May 2017 because the growth to 44 chapters within a year and a half of Women Grow's founding was almost impossible to manage.
"The program didn't have any infrastructure," she said, regarding the decision to not open more chapters through most of 2016, despite the popularity of the Women Grow concept and brand.
"What's the onboarding procedure? Who's setting up email addresses? Who's getting the ticket providers?" Neoushoff said. "All of this very basic stuff, there was no protocol, there was no outline, and I made the recommendation that we should shut the program down, because (44) was a lot at that point, to keep those operational."
Issue #6: Ongoing PR problems
Although Women Grow has taken steps forward as of late and says it is on track to becoming profitable, the company is still having problems with professional relationships.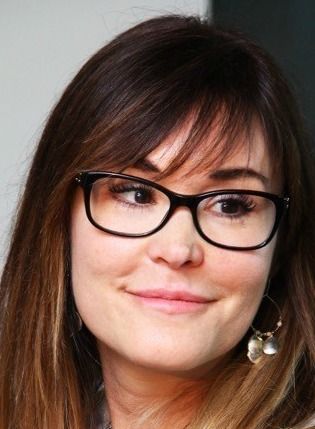 For instance, in early 2017, former Overstock.com president Stormy Simon was approached about investing in Women Grow, and the possibility of her becoming a board member was even raised.
But Simon said she ultimately decided against it, in part because West and others declined to disclose financial records.
That was a red flag for Simon, she told Marijuana Business Daily. (Women Grow disputes her version of how the situation played out, saying it didn't provide financial records because she wouldn't sign a nondisclosure agreement. Simon, however, denies that was the reason.)
Then in July, the company sent around a new "Founding Member Agreement" to 16 individuals who had contributed money in 2014.
The agreement offered those 16 a set of benefits, ranging from being listed on Women Grow's website as "founding members" to discounted or free access to Women Grow events. But it also included confidentiality and nondisparagement clauses, which turned off several founding members who received the document.
Neoushoff and West said it was an attempt to formalize those women's status as founding members and their benefits.
But eight founding members submitted a statement saying they would refuse to sign on, noting that their titles cannot "be negotiated or revoked."
One of the members, cannabis industry veteran Genifer Murray, even called the agreement a "slap in the face" that would "distance us from the organization we helped found."
The company also appears to have a deeper perception problem that goes back to before its recent struggles.
Heise said she met with several founding members in the fall of 2016, many of whom warned her, "'Look, this company's going to fail, you're being set up as a fall guy, Jane and Jazmin know that it's failing, they're hopping out and you're going to be left holding the bag,'" Heise recounted.
"I didn't believe them. And I had the founding members calling me, saying, 'You're crazy, don't do this, you've got to run now.'"
Others – including several women quoted in this article and others who spoke with Marijuana Business Daily but asked to remain anonymous – told stories of how Women Grow is renowned for not appreciating work of unpaid volunteers.
That type of reputation can harm a company's prospects for future growth.
"There are people in my local community who still resent me because they perceive Women Grow to be an exploitative organization," Batterby said.
Still a force
Women Grow's reputation is two-sided, however, with plenty of executives – as well as other current and former chapter chairs – willing to vigorously defend the company's track record.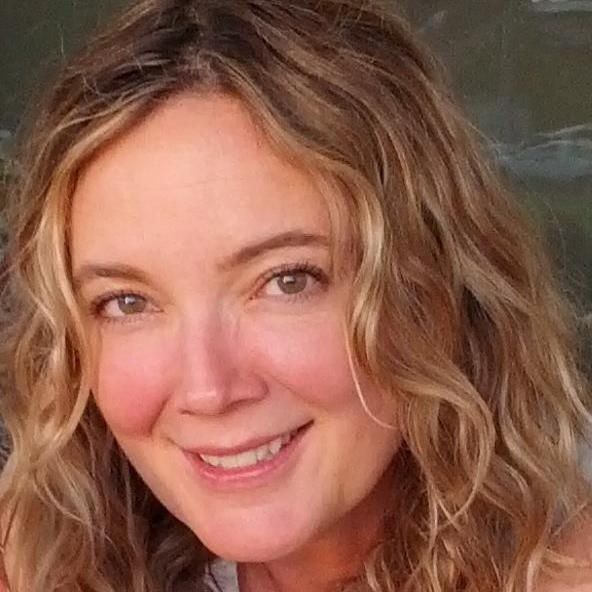 "The social change that this brought on nationally was very significant. I went from seeing three women in a room to over half the room is women. It was phenomenal. And it happened in a year," said AC Braddock, the founder and CEO of Eden Labs in Washington state.
Attorney Kimberly Simms, who has run the San Diego Women Grow market for several years, said "it's no secret" that Women Grow has had some hurdles to deal with.
However, she believes the company is on the right track.
"I think they've got the right idea still, and they're looking to the right people at the national level to sort things out, and I think many new businesses go through these growing pains," she said. "I hope people stick with it."
West and Neoushoff also reiterated that the company has been run for its life span with the best of intentions.
And they are optimistic about what's next for the company.
"I think it's probably at one of its stronger points," Neoushoff said. "What it all comes down to is this is a program that appeals to certain people, and it is impossible for Women Grow to be all things to all people. So we will do the best that we can and craft programs that will make people successful."
John Schroyer can be reached at johns@mjbizdaily.com