Investors are keying in on the hemp sector, raising more than 10 times the amount raised last year at this point.

To date, the sector has seen a total of almost $137 million raised in 2019, a massive increase from a paltry $12.5 million in 2018.

Advertisement

The 2019 figures are evenly spread between debt and equity raises, though $65 million of debt financing came from Mile High Labs earlier this month.

This weekly series from Marijuana Business Daily and Viridian Capital Advisors provides the latest data on cannabis investment activity and M&A, along with key takeaways, analysis and trends based on recent market moves.

The data below, provided by Viridian Capital Advisors, is through the week ended Apr. 12.

For more analysis and in-depth looks at the investment trends and deals driving the cannabis industry forward, sign up for our new premium subscription service, Investor Intelligence.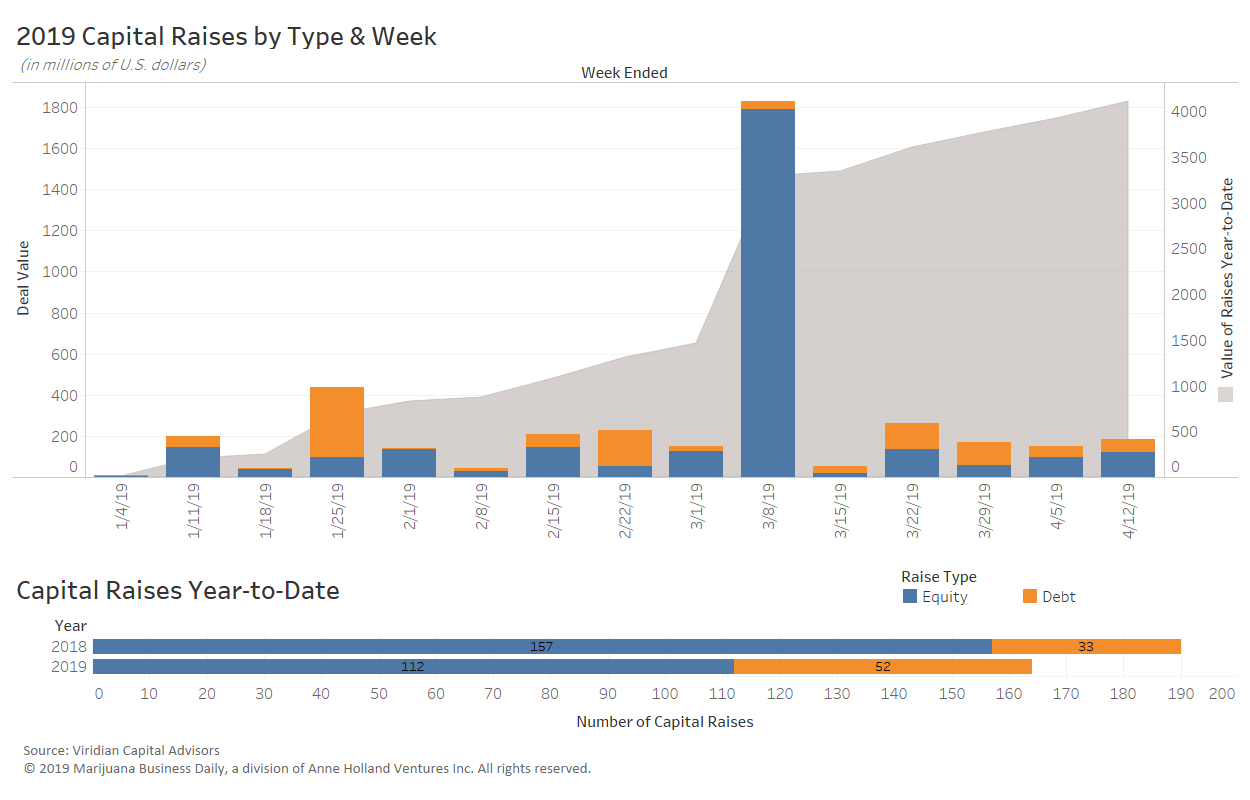 Top raises closed last week:
The top three capital raises in the cannabis industry totaled approximately $155 million.
Colorado-based Mile High Labs borrowed $65 million to buy pelletized hemp for CBD extraction.
Northern Swan Holdings, a New York-based investment firm, closed a $58 million equity investment in the ancillary products sector.
Valens GroWorks, a British Columbia-based extraction company, closed an equity raise of 43.1 million Canadian dollars ($32.3 million), which will be used to expand the company's extraction facility at Kelowna.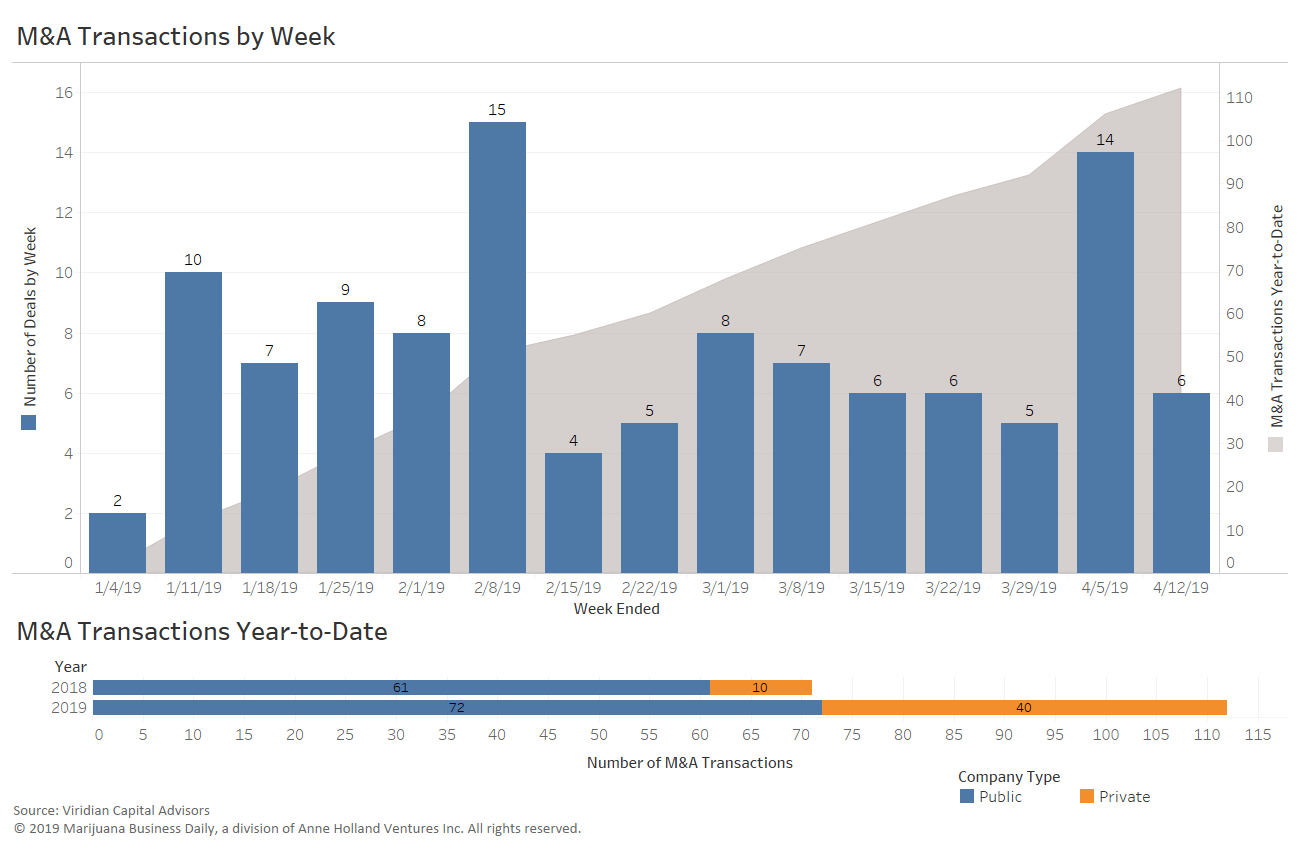 Top M&A deals closed last week:
Ascent Industries sold its Canadian businesses to Bzam Management for roughly CA$41.5 million ($31.1 million), comprising CA$29 million in cash and CA$12.5 million in liabilities.
Viridian Capital Advisors is a financial and strategic advisory firm that provides investment banking, M&A, corporate development and investor relations services to emerging growth companies and qualified investors in the cannabis sector.