Home growers in British Columbia may escape Canada's impending ban on grow-it-yourself marijuana.
Politicians and law enforcement in greater Vancouver said they will turn a blind eye to home growers after April 1, which is when such production will become illegal under Canadian law. Officials cited a lack of resources in their decisions. There are currently 13,734 people in British Columbia who have licenses to grow their own marijuana.
Vancouver City Councillor Kerry Jang said the city will allow growers to make their own choice of whether or not to stop growing after April 1. Mission Mayor Ted Adlem said there is not a plan in place to allow the home growers to shut down legally.
Bruce Banman, mayor of Vancouver-area suburb Abbotsford said that he's simply not interested in "going after the little guy" with his city's resources.
"I don't think any municipal police department is going to go and try and search for somebody who is growing for their own personal use," he said.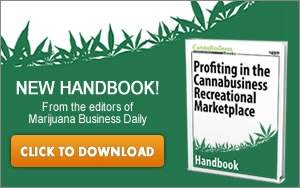 Health Canada is in charge of implementing the country's new medical marijuana program, called the Marihuana for Medical Purposes Regulations, which requires Canada's 40,000 patients to purchase their marijuana from seven licensed producers. Health Canada has said that home growers present a fire and safety risk, and decided to outlaw them in the current legislation.
In January, Health Canada officials recommended home growers blend their marijuana in with kitty litter while they dispose of the plants, to hide the smell.