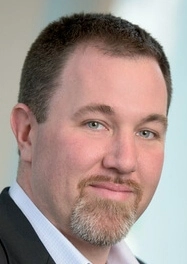 The cannabis industry is in distress.
Marijuana companies across North America are laying off employees, retailers are closing their doors and cultivation facilities are turning off the grow lights.
It is not all doom and gloom, though.
Cannabis producers can take steps to adopt a craft-at-scale model built to handle the downturn.
Improve efficiency and quality
The decrease in cannabis wholesale prices can be mitigated by limiting operational expenses.
Automation is one way to reduce labor costs.
As general labor is reduced through efficiency, highly skilled labor – such as the growers who best understand how to craft superb cannabis – can be added and reductions in overhead maintained.
If automation allows you to operate without four full-time employees earning $50,000 each for a savings of $200,000 per year, then adding one highly skilled full-time employee at $100,000 augments the craft skill set while still reducing operating expenses.
A robotic device that handles basic tasks such as filling pots or transplanting plants is a relatively simple improvement.
At a recent horticulture conference in Amsterdam, robots were on display that picked up clones from a conveyor belt and placed them in rockwool trays.
The same idea could be implemented in cannabis grows.
Ergonomics also come into play.
For cultivation sites with vertical racking, do employees have an integrated walkway for upper-level access, or do they have to use less-efficient tools including ladders or scaffolding?
Regular energy audits – particularly on-site analysis – can ensure that grow spaces are operating as efficiently as possible and provide insight into ways that energy use might be improved.
Upgrading from HID to LED lighting technology and leveraging the associated utility rebates is another option for reducing energy costs.
Invest in improvements
Grow solutions that precisely control and correct the many variables of cultivation represent another worthwhile investment.
Systems that improve airflow and water drainage, for example, reduce microclimates and micro-barriers that inhibit yields. They also decrease the chance of mold or pests affecting the plants.
Efficiency improvements can be made by budgeting ahead for facility upgrades.
Take time to work out the kinks in a new facility or analyze older facilities for areas of potential improvement.
Many cannabis entrepreneurs want their companies to be the biggest, but the focus should really be on becoming the most efficient.
Companies that held off on efficiency improvements when times were good might find themselves unable to remain profitable when wholesale prices drop.
It is critical to invest in efficiency improvements while the money is there, when the prices are high or when prices are starting to drop.
Grows that could have upgraded their technology when prices hovered around $3,000 per pound lack the capital to invest once flower hits $1,000 per pound.
One option for businesses facing this type of challenge is to look to lenders for equipment financing.
Other options include streamlining vendors for better terms, purchasing by the truckload and not the pallet and dialing in costs for everyday items such as gloves, gowns and booties, which can be purchased in bulk at a savings.
Mom-and-pop marijuana companies without the ability to purchase at scale should consider cooperative purchasing or buying consumables as part of a group.
Craft cannabis growers can make the necessary changes to improve efficiency and thrive amid industry downturn and the rise of multistate operators.
Mark Doherty is chief operating officer of California-based Dual Draft, which produces an airflow system for controlled-environment agriculture. He can be reached at mark@dualdraft.ag.
To be considered for publication as a guest columnist, please submit your request here.