(Click on the orange arrows to advance the slideshow.)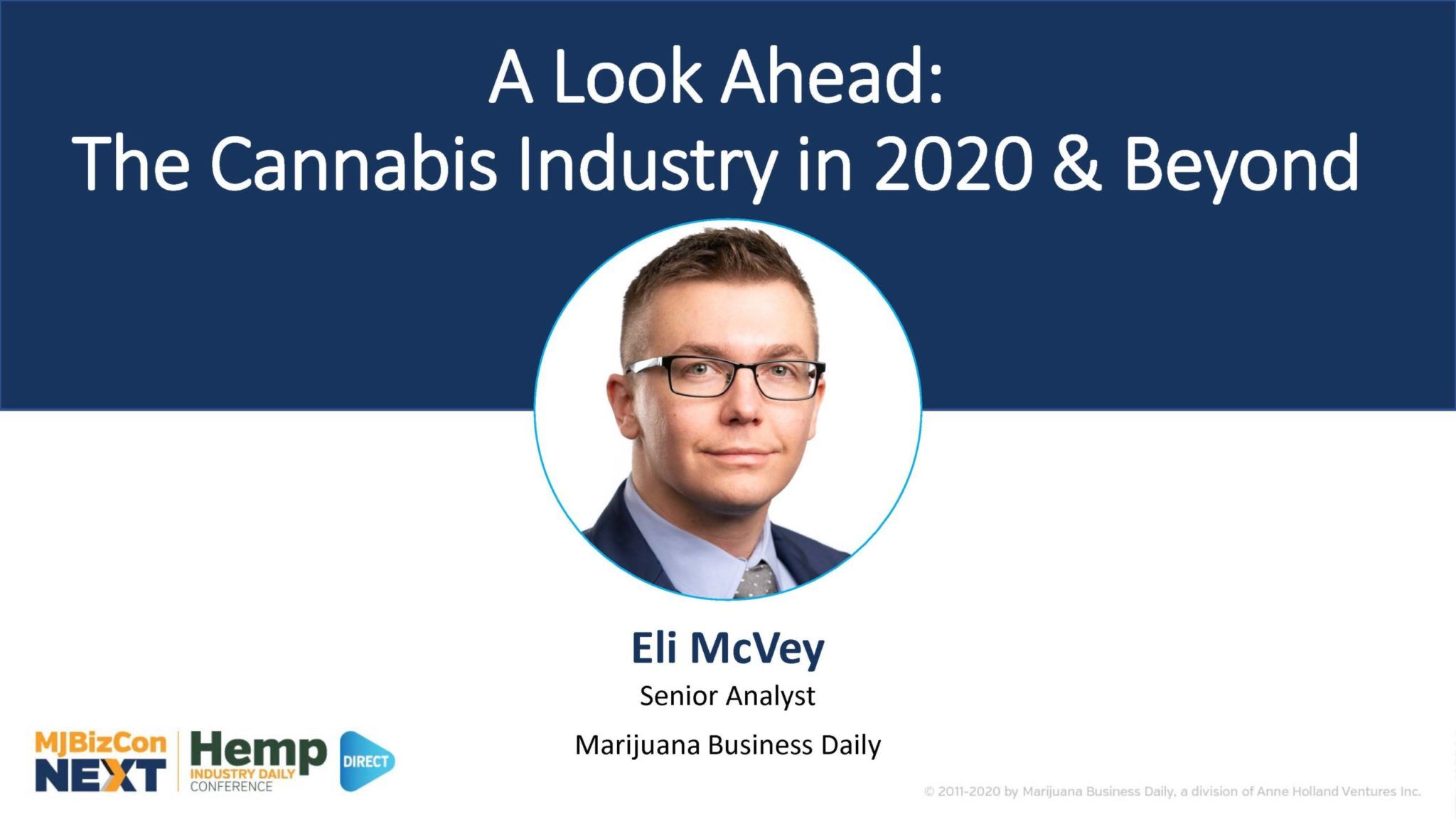 Eli McVey, research analyst for Marijuana Business Daily, presented his research this week on how the COVID-19 pandemic has influenced cannabis sales and the behavior of adult-use and medical cannabis consumers.
What follows are excerpts from his presentation during this week's MJBizConNEXT Direct.
The slideshow includes details on overall sales, the size of individual consumer purchases, and shopping habits.
The full presentation will be available on demand next week for registered attendees of the conference.
For more research from McVey, including state-by-state analysis and insights on cultivation, processing, retail and investing, download the recently released Annual Marijuana Business Factbook. 
Use code NEXT20 for 20% off on your purchase.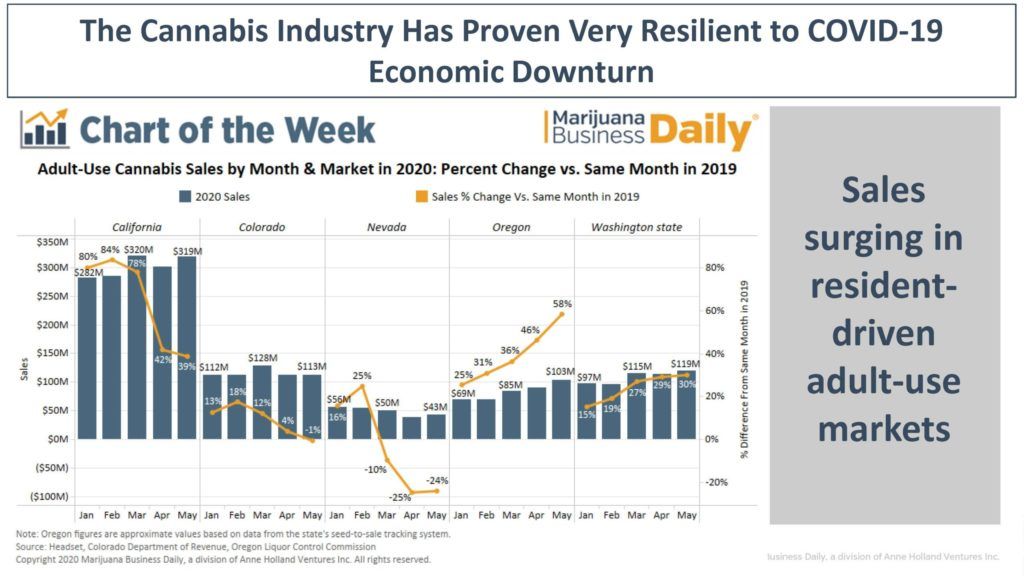 In general, marijuana sales have fared relatively well during the coronavirus pandemic, with a few noteworthy exceptions.
The most notable exceptions are adult-use markets that are heavily dependent on tourism, such as Colorado and Nevada, where recreational marijuana sales have suffered in recent months.
But in states where sales are driven more by residents, such as Oregon and Washington, sales have been on the upswing during the coronavirus.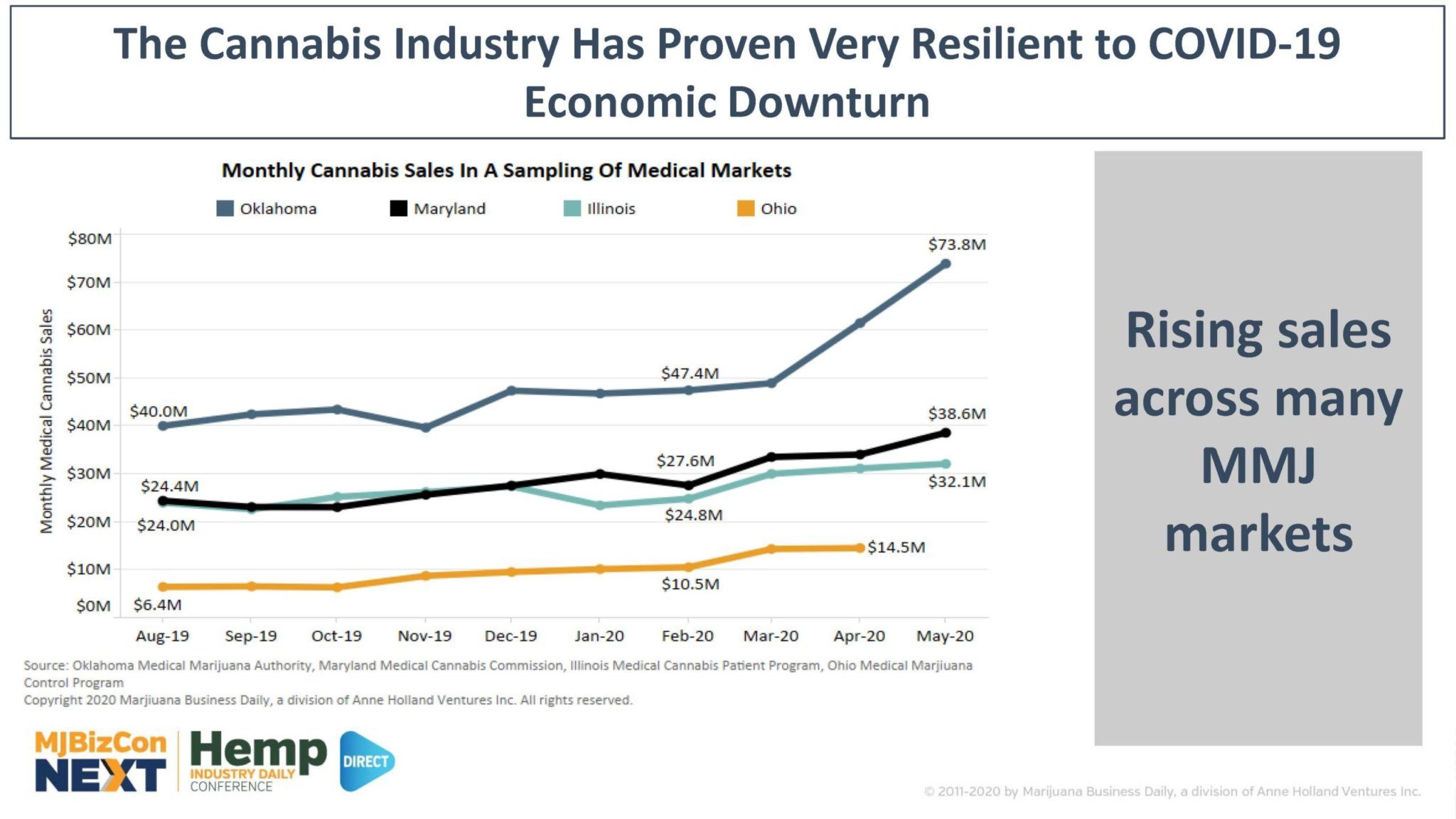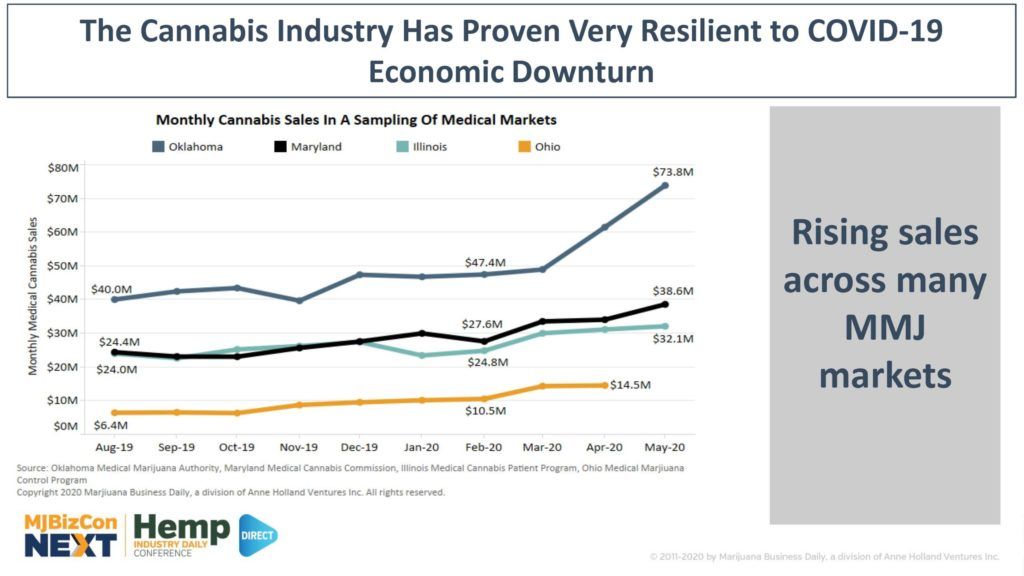 Medical marijuana markets nationwide have taken off during the coronavirus, with the biggest sales increase happening in Oklahoma.
But MMJ sales are also up in Colorado, Florida, Illinois, Maryland and Ohio.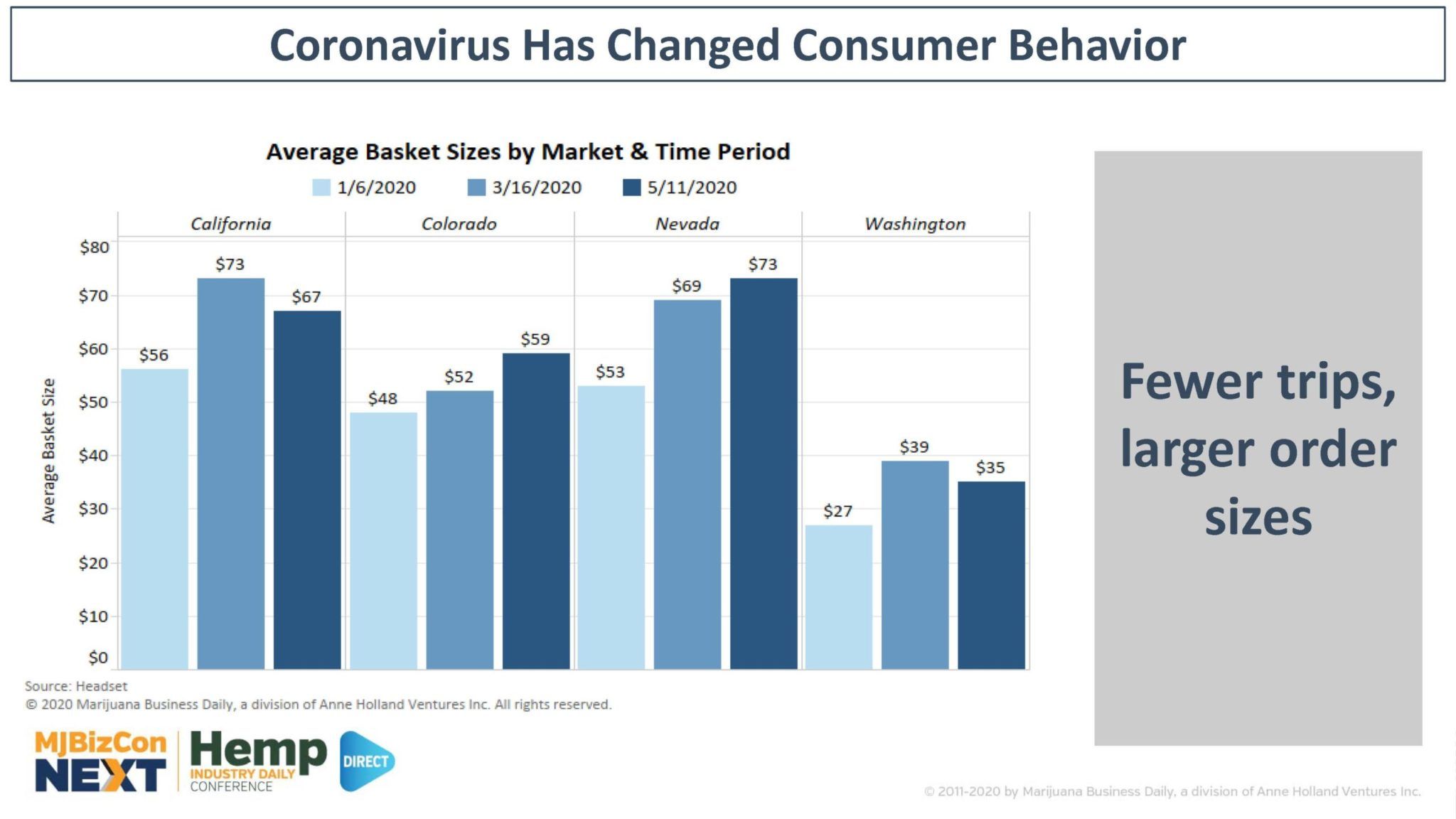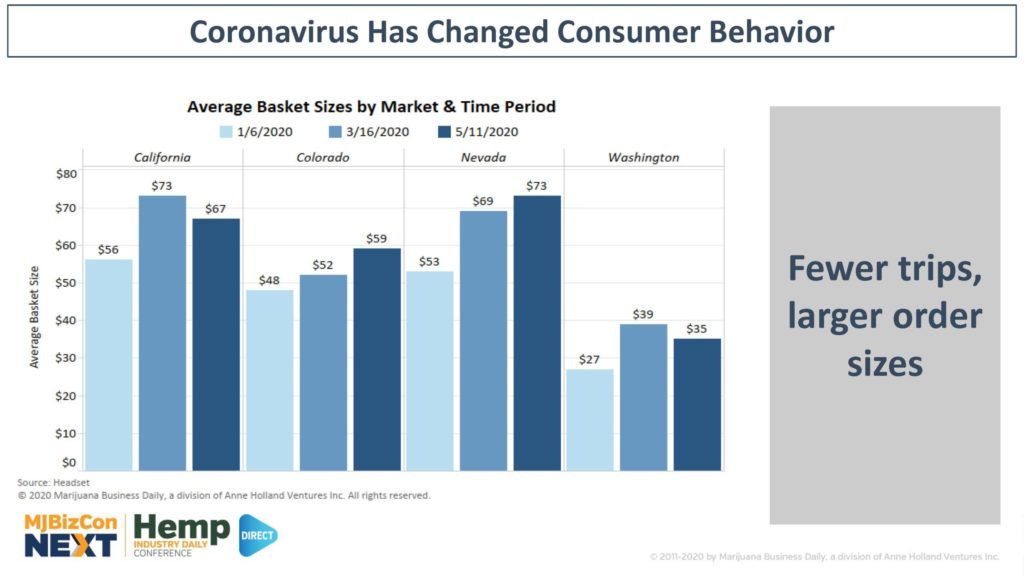 Larger customer basket sizes have likely been driving the increase in sales. And the reason for larger basket sizes is twofold:
Customers are visiting shops less often but buying more when they do.
They're ordering online. The nature of online shopping itself lends to larger basket sizes.
There also has been a national increase in the number of cannabis retailers that are able to offer online orders and curbside pickups.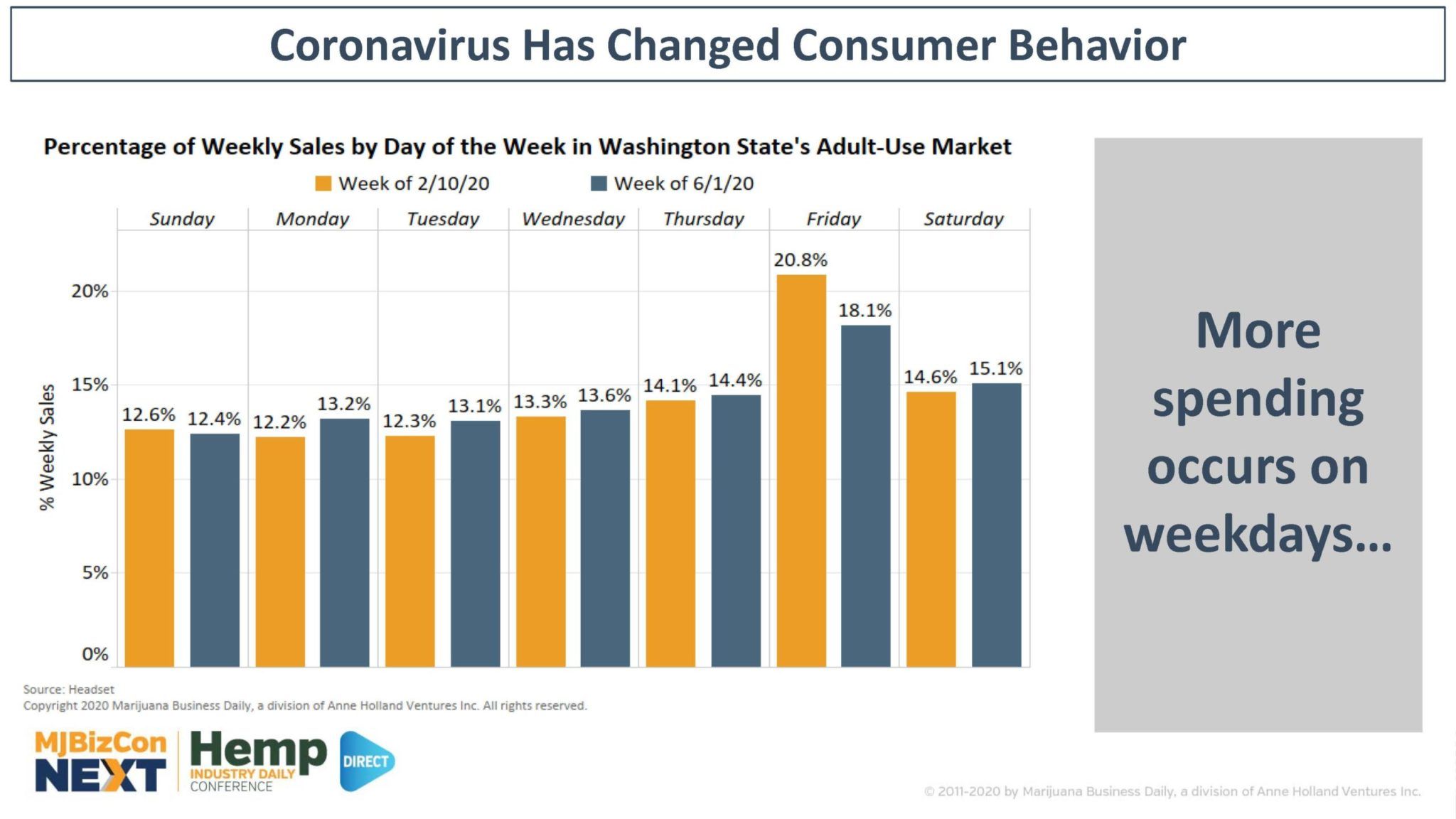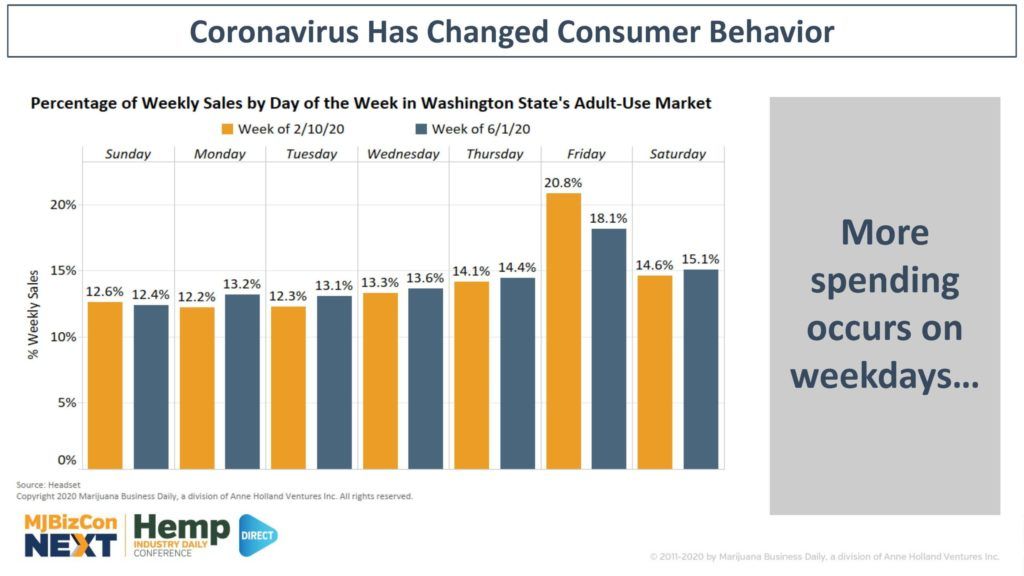 Customers' buying behavior has shifted significantly because of the coronavirus.
Consumers  are buying during the week and not on weekends to avoid long lines and crowds.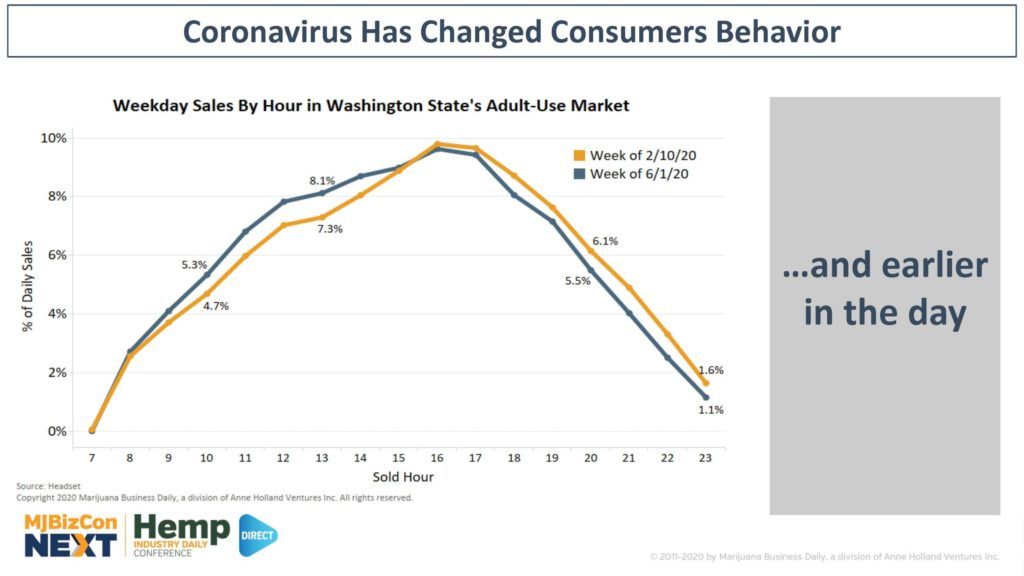 Customers are also making purchases at different times of day, again to avoid long lines and crowds.
Now it's more common for customers to be cannabis shopping in the middle of the day instead of later in the afternoon or evening.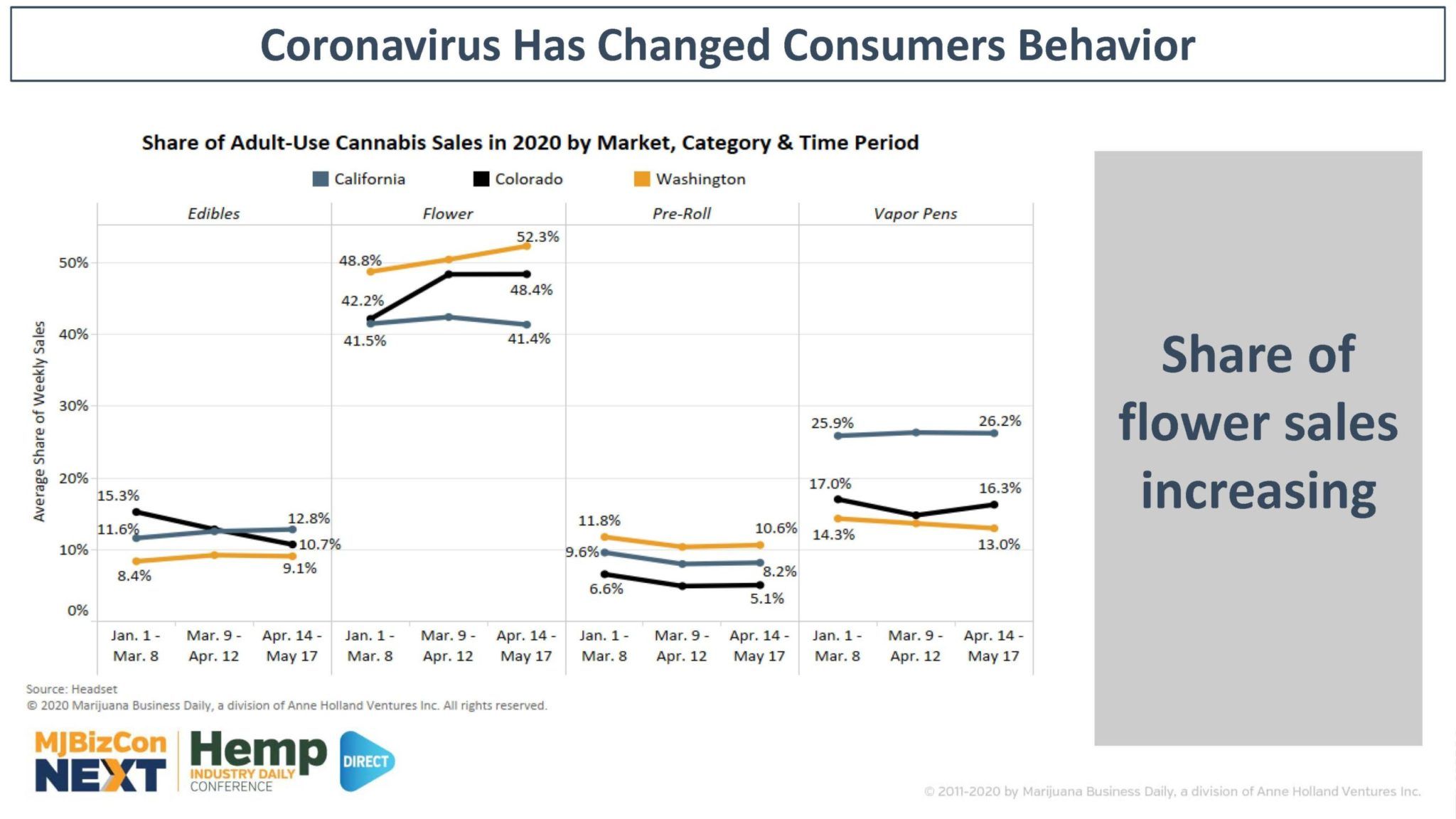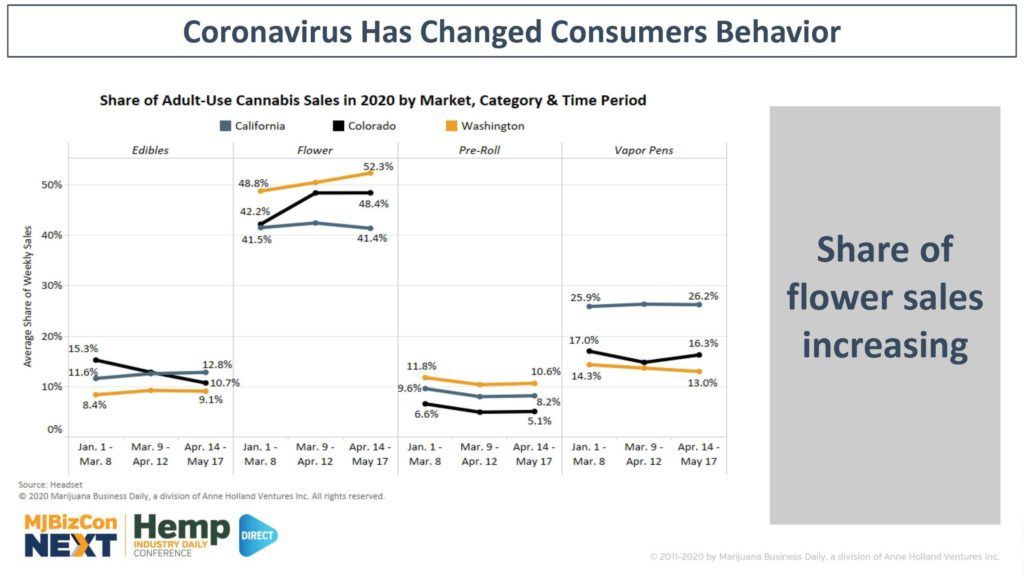 Amid the coronavirus, flower and edibles have emerged as a customer favorite, while pre-rolled joints have dropped precipitously.