As the deadline approaches to submit applications for dispensary and cultivation permits in Illinois, many entrepreneurs are scrambling to secure local approval to help boost their chances of winning a state-issued license.
It's a high-stakes situation, as prospective dispensary businesses must invest hefty sums of money simply to meet the basic qualifications to secure a license.
While local pre-approval is not required to simply apply for a state license, Illinois officials will look at that element specifically as part of the application review.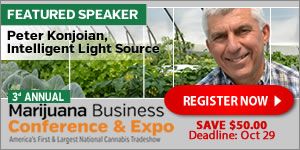 In Elgin, one dispensary owner hopeful suffered a major blow after the city council reversed a previous decision to advance its request for local approval. The petition has now been sent back to the planning and zoning commission, and the council might not make a final decision on it until October.
Applications are due to the state by Sept. 22.
Alex Thiersch, CEO of the business in question, said the decision could "cripple" his organization's chances of securing a license.
"This is a very, very, very competitive process," Thiersch told the Daily Herald. "It is absolutely vital that our application contain full zoning approval. Even a couple weeks' delay would be very detrimental to us."
Meanwhile in nearby Elk Grove Village, city officials"endorsed" plans by nine companies applying for state MMJ licenses. The list includes several dispensaries tied to successful operations in other states.
These businesses will now compete at the state level against each other and additional applicants for the one dispensing license to be granted in either Elk Grove or Schaumburg townships. One cultivation center will be authorized in Cook County, and one in DuPage County.