Aspiring cannabis entrepreneurs in Illinois now have access to official license application documents.
The state's health department has posted dispensary and cultivation center applications to its website, including instructions, attestation documents for company officers and criminal history and zoning forms.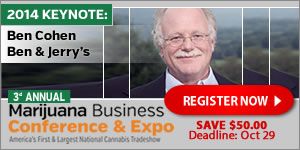 The department previously released draft application information but has since finalized the forms.
The application paperwork also includes the description of how the state will score applications. As previously reported in Marijuana Business Daily, the scoring process is extensive.
The window to submit all paperwork runs from Sept. 8-22.