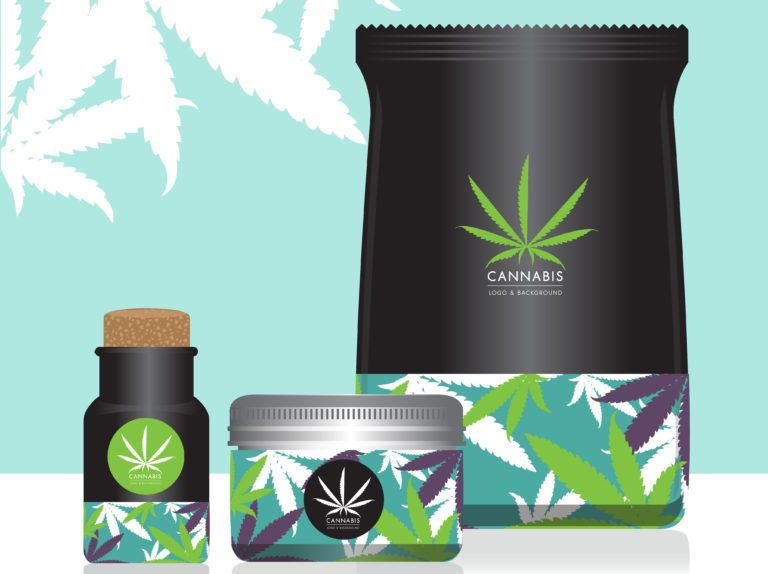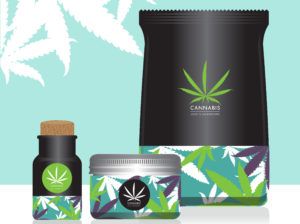 Packaging is integral to brand building. And for marijuana businesses, it's growing in importance in increasingly competitive ­- sometimes even oversaturated – markets.
Before diving into the cannabis packaging industry, however, entrepreneurs should consider whether:
There's enough room in the sector for more players.
To go big – or carve out a niche.
They want to be innovators in the space.
This is a sector that lends itself to M&As.
1. Is there room – and still time – to get in?

Is the cannabis packaging sector saturated? Depends on whom you ask.

But pundits do agree that the thousands of types of cannabis products present often-unprecedented packaging demands.

"Rarely before has one product been identified to have so many uses or come in so many packaging formats, including glass and plastic jars, rigid tubes, decorative tins, cartons, flexible pouches, bottles, etc.," cooed trade publication Pack World in February 2018.

Most businesses contacted for this story believe the space still has room.

"It's not oversaturated – just the opposite. There's really a need for proactive product development," said Julie Saltzman, marketing director at private company Berlin Packaging. Berlin did $1.3 billion in revenue in 2017, said Saltzman, whom the firm tapped in 2016 to lead it into the cannabis market.

Ann Davern, western regional sales manager at California-based ADCO Manufacturing, agrees.

"I think there's lots of room left. This is larger than any other industry I've seen over the last 30 years," said Davern, whose company manufactures and sells automated packaging equipment and dived into cannabis about 18 months ago.

But Nick Kovacevich, president of Kush Bottles (OTC: KSHB), argues the sector has become highly competitive.

"The cannabis packaging and labeling industry is fairly crowded," he said. "There are definitely more players today than two years ago and certainly five years ago."

And he's got a point. Google "cannabis packaging," and besides some of the companies mentioned in this story, you'll likely see names like Marijuana Packaging, Green Leaf Packaging and low-cost competitors from China.

Kovacevich notes that most companies starting up in the space are small and focused on one niche or segment.

"Although from the outside this looks like an opportunity for many entrepreneurs, most are finding out how difficult this type of business is to operate," Kovacevich added.

"Most cannabis businesses expect product to be very quick turn or even 'on demand' – meaning a business will need to have significant capital tied up in inventory and will need to make large investments in quick-turn production capabilities."

Kovacevich reports Kush has anywhere from $10 million to $15 million tied up in inventory at all times. He expects that number to double in the next two years.

And in a sign of both Kush's and the industry's growth, the company recently signed a lease for a 13,000-square-foot facility in Las Vegas that will store products like pre-roll tubes, exit bags and cartridges.

"There is room for more niche players that can provide a set of unique products," Kovacevich said, "but companies trying to sell the same items already available are wasting their time."

2. What's the role of scale and value-added services?

As the cannabis packaging space becomes more crowded, firms will have to survive on either scale or by offering a specialized or value-added products or service, or both.

"You can compete straight up on price, or you need to be able to help them (customers) develop solutions," Berlin Packaging's Saltzman said.

Some of the enticements Berlin offers clients include credit and being able to warehouse packaging inventory and deliver on demand so growers and others don't have to waste storage space.

The Paper Tube Co., which primarily serves the apparel, cosmetics and tea and coffee sectors, has offered solutions to 20-30 cannabis companies going back to 2016.

The company's CEO David Molo, said its niche is providing luxury, custom-made paper packaging at affordable prices, including one-time limited runs of a few hundred pieces.

3. Do you have the innovation gene?

Because of new products and the oft-changing regulations governing them, cannabis packaging is screaming out for innovation.

How do you ensure a vape oil cartridge won't leak or let in humidity? You've got childproof protection for the candy bar infused with 200 milligrams of THC, but how do you childproof each 20-milligram piece once the product is open?

"Being able to bring previously unknown products to market that fill a need requires an ability to research, forecast and move on short time frames," Kush's Kovacevich said.

That's part of what allows the Paper Tube Co.to be competitive as well, Molo noted – the ability to come up with new packaging products for marijuana products. For example, the company is developing a childproof pop-up top for pre-rolls.

4. What about consolidation?

"Right now, there is so much opportunity, it doesn't make sense to spend resources buying market share when there are plenty of new customers to go acquire on your own," Kovacevich observed.

"This business is very capital-intensive, so funds are best reserved for inventory, assets, marketing and sales – not acquisitions,"

While Kush isn't buying packaging rivals, it is acquiring assets that diversify and add value. For example, Kush recently acquired Summit Innovations, a Denver company that supplies hydrocarbon gas to the extraction industry.

"Acquisitions which help gain a competitive advantage make sense. Those for pure market share currently do not," Kovacevich said.

Berlin, by contrast, is more open to acquisitions.

"Are we looking for people? Sure," Saltzman said. "There are people out there doing innovative things. I could see it in the online space, too."

Omar Sacirbey can be reached at [email protected]