Canada took its first steps into a future of legal cannabis Wednesday, but what that means for prohibition in other countries largely remains to be seen.
Will other countries follow Canada's move toward ending prohibition? What impact will ending prohibition there have on global medical cannabis markets?
Canadian Senator Tony Dean believes every country will drive its own course for internal contextual reasons.
"Countries move at their own pace in terms of where their population is and where their politics are. There seems to be a trajectory to these things," he said.
"So many countries have moved from prohibition to regulated medical cannabis regimes, and those numbers are growing. That said, the Canadian model will be something people look at and examine as they consider their options."
Marijuana Business Daily spoke with business, legal and political leaders in eight countries to find out what effect, if any, Canada's marijuana legalization could have on their country's cannabis industries.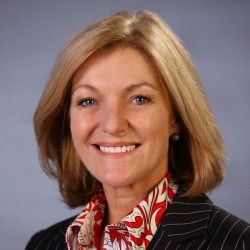 Fiona Patten, Victoria Legislative Council, Australia
Canadian businesses are making inroads and forming partnerships with Australian businesses in the medicinal cannabis space, which I hope starts to grow at a much quicker rate. We have recently changed our export laws on medicinal cannabis.
If the time came when Australia was exporting to Canada to supply the adult-use market, I feel certain that we would have to review our domestic market and accompanying laws.
I plan to make my state and federal colleagues well aware of the changes in Canada, and I do hope that they will be a catalyst for change here.
I for one will be using this model to campaign in Parliament for reform in the coming years, and if I could, I would light up in (Canada's) honor.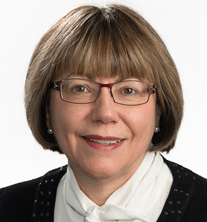 Anne McLellan, former deputy prime minister, Canada
Other countries can look at the entire process and decide if they are looking toward legalization and regulation – what in that Canadian process might work for them, in their country, their culture, their form of government.
There are lots of countries legalizing for the purposes of medicinal, but not a lot of countries legalizing (recreational cannabis) at the national level. Australia and New Zealand are looking at reforming their medical (programs) because of their very cumbersome medicinal regimes. They are looking at how they can make those regimes more like Canada's.
Canadians are very willing to share our experiences, what we learned and how people can learn from the surprises. We learned from Colorado's and Washington's surprises. They shared with us, and we will do the same with others.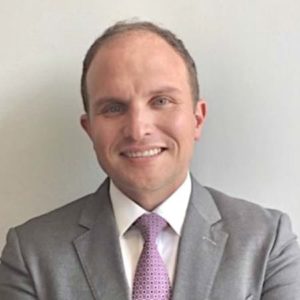 Alvaro Torres, CEO, Khiron Life Sciences Corp., Colombia
The legalization in Canada and the development of the industry globally endorses the efforts of Colombia's government to legalize medical cannabis as a viable alternative to treat 6 million potential patients in the country.
Colombia has the strongest medical cannabis regulation in (Latin America), and there is a great opportunity for us to become a global player in the cannabis industry.
Canada's legalization of cannabis is a wake-up call for the business community and the regulatory agencies worldwide and opens a discussion around the legalization of cannabis, first with medical and then with other potential uses.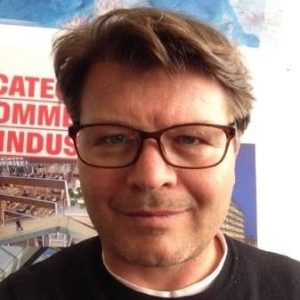 Michael Prytz, investment manager, Invest in Denmark,
and senior adviser, Ministry of Foreign Affairs, Denmark
Danes will observe the Canadian experience as it will contribute to the lively debate as to whether Denmark should be following suit.
Even though some politicians (in Denmark) are talking about full legalization, I am not sure that at this stage it would be helpful to push the rec agenda too hard. I'm thinking one has to crawl before one can walk and run, etc.
I am sure that Canadian legalization will be an eye-opener and increase public awareness, as Canada is a country we consider to be like-minded.
This will most likely increase access to capital markets in Denmark – markets are a forward-looking mechanism, and legalization in Canada may be a strong sign that medical or recreational cannabis is here to stay.
Diane Scott, CEO, Jamaican Medical Cannabis Collective, Jamaica
For a Canada-based company producing medical cannabis in Jamaica for export, I think this step to full legalization in Canada is incredibly significant for the industry globally.
Some kind of medical regime has now been introduced by 30-plus countries and counting – the U.K. is likely to be next – and positive changes in public perception almost invariably follow.
And the world will be watching Canada on and after Oct. 17 to see how full legalization plays out.
For Jamaica and other developing countries, I believe these kinds of developments present a terrific opportunity to really step up and prove to the world that they too can deliver premium quality medical cannabis to help alleviate possible shortages in Canada, and to help medicinal cannabis providers everywhere to meet patients' needs reliably and affordably.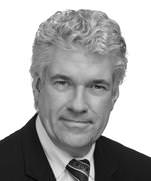 Peter Homberg, partner, Dentons law firm, Germany
The influence the Canadian legalization of cannabis has on German legislation is close to zero. While the medical use of cannabis on a prescription basis has been legalized (in Germany) since March 2017, the legalization of recreational use is not even discussed.
The legalization of cannabis in Canada neither brings more access to capital, nor does it represent any kind of "wake-up call" for German politicians.
Nevertheless, the medical market for cannabis will continue to grow in Germany, especially in view of the fact that in the future it will also be possible to grow cannabis in Germany for companies obtaining a respective license from the BfArM (German Federal Institute for Drugs and Medical Devices).
In my opinion, however, nothing will happen in the next 5-7 years in Germany when it comes to cannabis for recreational use.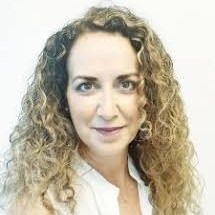 Lilac Mandeles, vice president, Cann Pharmaceuticals, Israel
I don't believe that this will bring Israel closer to full legalization. However, it will help with public acceptance and have an indirect impact on the developed medical cannabis industry in Israel, (by) boosting clinical research and create more access to capital.
Israel is known as an innovative hub for technologies with leading cannabis-specific accelerators like TechForCann, so I assume we will see new technologies being developed in Israel also for the benefit of the Canadian recreational market.
Nathan Emery, business executive, Lesotho, Zimbabwe and South Africa
Of course legalization of recreational cannabis in Canada and having Canadian companies invested in both Lesotho and Zimbabwe will have an effect at the policy level, as these very powerful companies and their attendant lobbying machine will, without a doubt, be pressuring regulation toward increasing market opportunities for their investments.
This is for sure happening in South Africa.
The problem is all investments have so far been in production – and most likely licensing inputs and production methodologies. … Nothing has been done about localizing investment in research nor end-use facilitation – paraphernalia – as national markets are not seen as viable.
Africans in general are open to alternative medicine, and cannabis has a long history in traditional medicine in Lesotho. But no one is taking this approach to public education, which will dilute public acceptance.
Moves in Canada will be perceived as more Western permissiveness, not as opportunity, especially since investment and income generation opportunities have been regulated out of reach for all accept the local elites.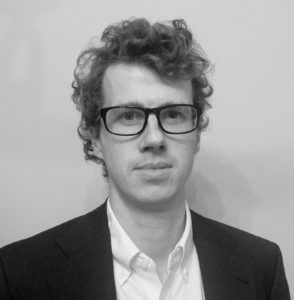 Stephen Murphy, managing director, Prohibition Partners, United Kingdom
The first G-7 country to legalize cannabis will undoubtedly have a major impact on the global industry. While all countries may not share the amenable relationship with cannabis as Canada does, most will share a high percentage of their population who are users.
Canada presents developed nations with the blueprint of how to regulate and, more importantly to some, tax legal cannabis.
Moving the argument on from medical legalization to total legalization may prove more challenging, but the economic argument that Canada will provide will be hard to ignore.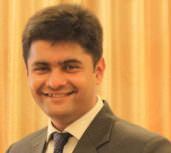 Avnish Pandya, co-founder, Bombay Hemp Company, India
Canada legalizing cannabis for recreational purpose is a huge step toward the liberal outlook that the country has maintained over the decades; being the first G-7 country to take such a step is surely monumental.
Considering the duality of such substances, we should also be cautioned about its abuse potential in order to be aware of the risks it comes with. It is a national- and global-level social experiment that will set an example for the rest of the world.
Matt Lamers can be reached at mattl@mjbizdaily.com

To sign up for our weekly international marijuana business newsletter, click here.