Every major marijuana measure on state and local ballots passed by a landslide Tuesday, providing the industry with near-term gains and bolstering efforts to legalize medical and recreational cannabis in the coming years.
In Colorado, voters overwhelmingly approved a 15% excise tax and a 10% sales tax on recreational marijuana transactions. Most existing medical cannabis businesses supported the taxes, seeing them as crucial to setting up a legitimate, well-enforced and adequately funded regulatory structure that can serve as a model for the rest of the nation.
At the same time, voters in Portland, Maine, approved a measure allowing adults to possess small amounts of cannabis, while residents of three Michigan towns gave the green light to similar measures. The Portland proposal gained support from nearly 70% of voters, and the Michigan measures all received more than 60% of the vote.
The Portland and Michigan laws won't create any business opportunities: They legalize possession but don't outline any allowable methods for obtaining the drug.
However, they are important to the cannabis industry in two key ways:
1) They lay the groundwork for the possibility of broader, state-level legalization of recreational marijuana – as well as retail and cultivation businesses – down the road.
2) They give the marijuana movement even more momentum by highlighting the growing acceptance of cannabis among the public at large, which bodes well for future legalization measures.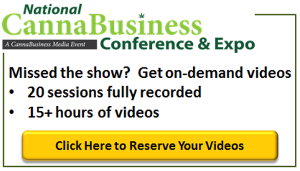 The Marijuana Policy Project (MPP), a Washington DC-based lobbying organization, said the election results will help its efforts to legalize marijuana in 13 states by 2017. The list of possible states includes Arizona, California, Maine and Maryland, among others. Several other states could legalize medical marijuana as well.
The Colorado vote is particularly important to future efforts on the adult-use side, as it shows the benefits legalization can bring to states. Tens of millions of dollars in taxes on marijuana transactions will be funneled toward public schools in Colorado under Proposition AA, while about $25 million will go toward oversight of the industry and enforcement.
"Colorado is demonstrating to the rest of the nation that it is possible to end marijuana prohibition and successfully regulate marijuana like alcohol," Mason Tvert, director of communications for the MPP, said in a release. "It is only a matter of time before voters and lawmakers in other states recognize the benefits and adopt similar policies."