A dispensary applicant in Massachusetts has filed a lawsuit alleging the state's Public Health Department used political favoritism and not merit in awarding provisional medical marijuana licenses.
The business, 1Releaf Inc., did not win one of 20 provisional licenses for medical marijuana dispensaries.
The suit – filed in Boston on Wednesday – comes two weeks after it was revealed that former state Congressman William Delahunt's company, called Medical Marijuana of Massachusetts, received three of the 20 licenses. Other successful business applicants – including one run by Harborside Health executive Andrew DeAngelo – allegedly misled the health commission about support from public officials on their applications.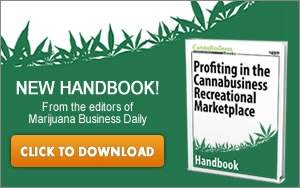 Bob Carp, the lawyer for 1Relaf Inc., pointed out a number of discrepancies with Delahunt's application, and said that favoritism was to blame. Delahunt's application, for example, said the business would grow its plants hydroponically, which Carp said is illegal under Massachusetts' provisions.
Carp also said Delahunt's financial structure does not meet the state's non-profit standards. Under the business plan, Delahunt would be paid $250,000 a year, and half of the operation's revenues would then be turned over to a separate management company, which is overseen by Delahunt and his partners.
Finally, Carp pointed to Delahunt's relationship with Public Health Commissioner Cheryl Bartlett, who previously raised political funds for Delahunt. Bartlett has said she withdrew from the agency's medical marijuana decisionmaking process 10 days before the licenses were decided.
One of Delahunt's business partners, Jonathan Herlihy, denied Delahunt's political connections landed them the licenses.
A press release from the Public Health Commission called the lawsuit "frivolous."