A New Jersey lawmaker wants recreational marijuana to pay for the state's crumbling bridges and roadways.
On Monday, Sen. Nick Scutari introduced a bill to the New Jersey Senate that would legalize marijuana consumption for adults 21 and over. The bill is similar to other states' proposed recreational laws, in that it creates a regulatory system to license growers and retailers.
Individuals could purchase up to one ounce at a time, and private growers could cultivate up to six plants for their own use. Municipalities could regulate, tax or even ban marijuana businesses.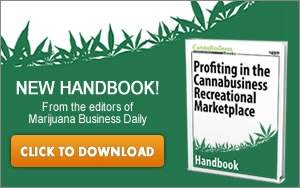 Scutari, who sponsored New Jersey's medical marijuana bill, wants revenues from legalized marijuana to pay for transportation improvements. Under his plan, 7% of marijuana sales would go toward upgrading the state's roadways, bridges and tunnels.
Scutari is the chairman of the Senate Judiciary Committee, and he said he hopes to introduce his bill into various committees as soon as possible.
Legalization faces an uphill political battle in New Jersey. Gov. Chris Christie has repeatedly said he would not sign a legalization bill, and he has even opposed widening the state's current medical marijuana program.
Senate President Stephen Sweeny said he is "open to the idea," however he said the state is in no rush to legalize the plant.