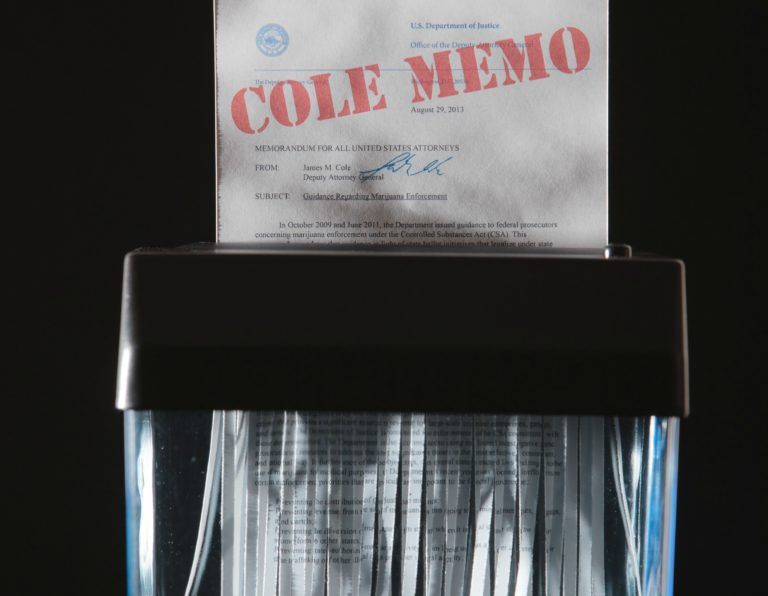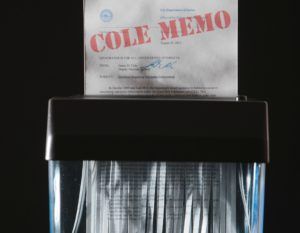 (This is an abridged version of a story that appears in the March issue of Marijuana Business Magazine.)
After Attorney General Jeff Sessions ripped up the Cole Memo and gave U.S. attorneys greater leeway to prosecute marijuana businesses, many industry executives and experts wondered whether the days of the federal government leaving legal cannabis alone were over.
Sessions' decision, disclosed in a Jan. 4 memo, raised three questions:
Would there be a return to 2010-2012? That's when federal agents routinely raided marijuana dispensaries and grows in California and other states, making the cannabis industry a treacherous one to do business in.
Should marijuana businesses be prepared to fight against federal intervention?
Has the marijuana industry entered a new normal marked by heightened caution and worry?
The answers to those three questions are: no, yes and yes.

Many lawyers and others argue that the new Sessions Memo didn't change much – that, according to current policy guidance, top U.S. attorneys have more or less the same legal leeway as they did when the Obama-era Cole Memo was in force.

Moreover, the attorney general's decision didn't change the fact that federal drug enforcers are already stretched thin by way of resources.

If the feds go after any marijuana companies, they will probably target those operating in the black market or licensed businesses breaking state cannabis laws – not licensed operators in good standing.

"For the most part, we are still dealing with the status quo," said Darren Weiss, an attorney with Verano Brands, an infused product manufacturer in Maryland.

Still, unless Congress changes federal marijuana laws, cannabis business owners remain vulnerable to federal action.

Taking precautions that reduce – if not completely eliminate – risk and exposure makes practical business sense.

And while 2012-style raids seem unlikely, federal authorities could try less conspicuous methods of interference.

"The federal authorities know the public won't stand for militaristic enforcement, but they could get away maybe with backdoor enforcement, things not necessarily in the public eye," said Rachel Gillette, an attorney with Greenspoon Marder in Denver.

She pointed to the Financial Crimes Enforcement Network (FinCEN), a U.S. Treasury Department agency.

An Obama-era FinCEN memo effectively gives banks permission to serve marijuana customers, provided they can prove those businesses are complying with state laws.

"Maybe we'll see the feds crack down on banks or businesses that can't meet FinCEN requirements," Gillette said.

She also noted that state-legal marijuana "is a heavily taxed and audited industry, so we might see more tax authority enforcement."

Moreover, many of the practices that cannabis companies should be executing are things that smart businesses in any regulated market are already doing, not only because of compliance requirements but because they make for good business practices.

Experts said the most important of those is compliance.

"Your best defense against federal interference is to stay in strict compliance with your state law and local law," Gillette said.

That means paying taxes, keeping thorough records and backing them up and making sure facilities meet safety standards, among other demands.

Click on the links below for more details on other measures your marijuana business can undertake to reduce exposure to federal interference:

Omar Sacirbey can be reached at [email protected]